'Indiana Jones 5' Wraps Principal Photography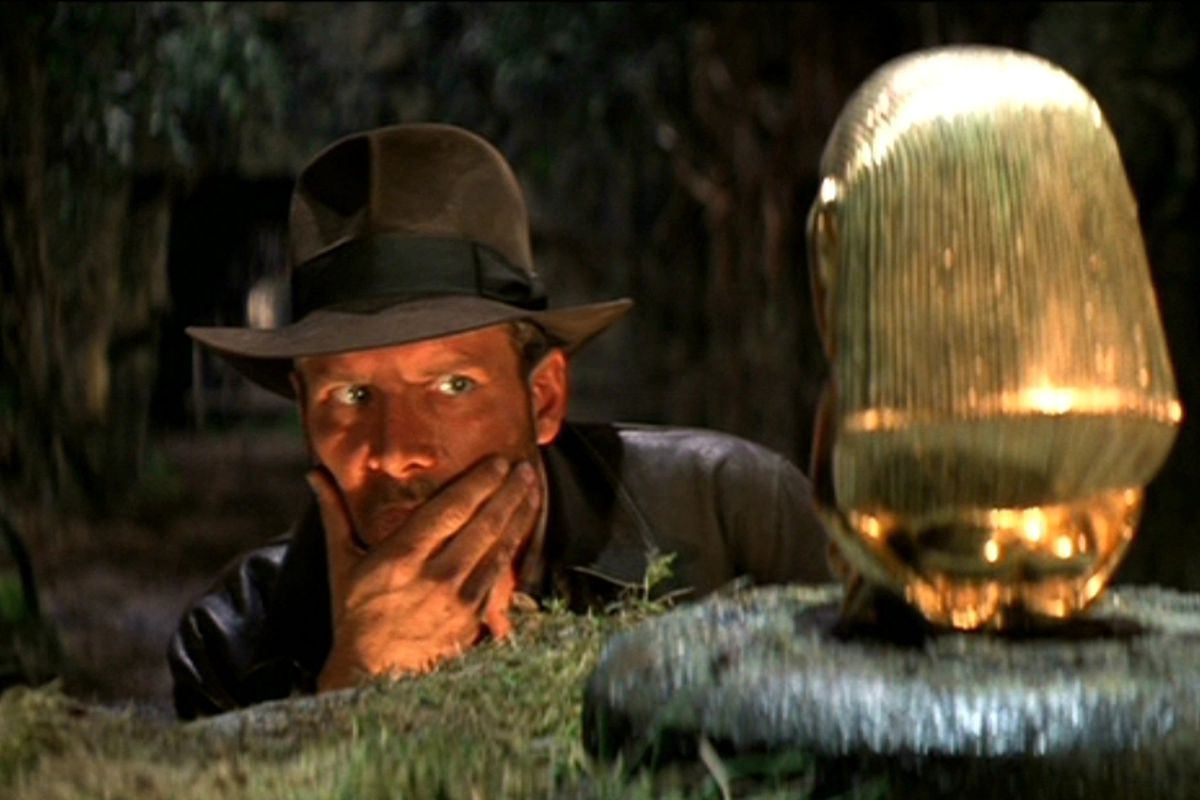 After nine months of filming, the yet-untitled fifth Indiana Jones installment wrapped production this weekend.
Producer Frank Marshall announced the news on Twitter last Sunday, putting a definitive end to Harrison Ford's run as the famous archeologist. The movie will not be released until next year, though, giving the audience some time to prepare their farewells to Ford. The actor suffered a shoulder injury last year while filming, but that didn't delay the production too much.
That's a wrap!!! #indianajones pic.twitter.com/pQRTw0oOXx

— Frank Marshall (@LeDoctor) February 27, 2022
Plot details are still unknown, but based on several leaked pictures from the set, we can already predict some de-aging on Harrison Ford, which could get us back to the Nazi era (Nazi symbols have also been spotted onset). One of the prominent rumors about the movie was, a year ago, that the Space Race would play a role in this movie in some way. Lots of people have also been speculating that the McGuffin for this movie will be the Fountain of Youth, which could give them an excuse to have a de-aged Harrison Ford for a good chunk of the movie.
Logan and Ford v Ferrari director James Mangold handled this project, with Jez and John-Henry Butterworth (Ford v Ferrari) co-writing the script along with Mangold. Besides Ford, the cast includes Phoebe Waller-Bridge, Mads Mikkelsen, Thomas Kretschmann, Boyd Holbrook, Shaunette Reneé Wilson, Antonio Banderas, and Toby Jones.
Spielberg is executive producing the project, and according to several reports over the past year, is very much involved in the film, despite dropping out of directing the project two years ago. Kathleen Kennedy, Frank Marshall, and Simon Emanuel are producers. Another big returning figure is John Williams, who has scored every entry in the franchise so far, and isn't missing the last one.
The new movie will bow in theaters on June 30, 2023.
Miguel Fernández is a Spanish student that has movies as his second passion in life. His favorite movie of all time is The Lord of the Rings, but he is also a huge Star Wars fan. However, fantasy movies are not his only cup of tea, as authors like Scorsese, Fincher, Kubrick or Hitchcock have been an obsession for him since he started to understand the language of filmmaking. He is that guy who will watch a black and white movie, just because it is in black and white.