'Indiana Jones 5': Harrison Ford Suffers Shoulder Injury, But Filming Will Continue As Planned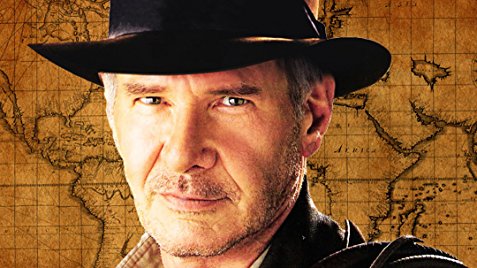 Even a no-nonsense action star like Harrison Ford isn't invincible, and it seems that he's been hurt on the set of the fifth Indiana Jones movie while rehearsing an action scene. Nonetheless, filming will continue as planned while he recovers.
Variety reports that Ford messed up his shoulder during preparations for an action scene that he was planning to shoot for the final Indiana Jones adventure. Details are vague at this time, but it doesn't sound like machinery was involved based on the vague details that we know at this time. Lucasfilm issued the following statement about how the incident will impact production, which will seemingly prioritize scenes involving other characters while Ford recovers:
"In the course of rehearsing for a fight scene, Harrison Ford sustained an injury involving his shoulder. Production will continue while the appropriate course of treatment is evaluated, and the filming schedule will be reconfigured as needed in the coming weeks."
The incident recalls the infamous hydraulic door incident that severely injured Ford early on into the production of another major Lucasfilm revival, Star Wars: The Force Awakens, which similarly filmed some scenes while he was injured before taking a hiatus to allow for his full recovery. However, it doesn't seem like the injury is so severe that they will need to take a hiatus, and it doesn't seem like Ford's life was potentially threatened to a degree comparable to an incident with a metal door. Nonetheless, we most likely won't know the full details of the severity of the incident until after filming has ended.
Filming began earlier this month and has lasted for about two to three weeks at this point. So far, Ford has filmed what appears to be a flashback sequence involving our hero in his glory days, fighting Nazis in World War II. However, it's believed that the main plot of the movie will be set during the late 1960s to reflect the time that's passed since Indiana Jones and the Kingdom of the Crystal Skull (which was set in 1957), and that this scene may be part of an adventure-filled cold open akin to Indiana Jones and the Last Crusade's (set in 1912) before resuming in the "present day". Ford has also filmed scenes as Indiana Jones where he's been seen wearing his wedding ring from the end of the fourth movie.
Despite the setback, Indiana Jones 5 is still targeting a July 29, 2022 release date. We wish Harrison Ford a full and speedy recovery.

Grant Davis is a freelance writer who has covered entertainment news for more than seven years. His articles have frequently appeared in Star Wars News Net as well as as other entertainment-related websites. As someone who grew up on Star Wars and comic book movies, he's completely thrilled with the current era of genre entertainment.