Rumor: With Henry Cavill Back As Superman, A 'Supergirl' Movie Is No Longer Moving Forward

Yesterday saw some great news in that Hollywood trades are hearing that Henry Cavill will get another chance to portray Superman. However, this likely comes with a catch, as it means that the Supergirl movie that was in development following the split between Cavill and Warner Bros. is likely not moving forward.
Cavill's return is something that was apparently being negotiated on and off again over the past few years; initially, Warner Bros. were allegedly prepared to announce a new Superman movie once they sorted a contract with Cavill out, but the situation fell apart after the underperformance of Justice League and Warner Bros. appeared ready to shelve any plans for the character. Around that time, the Supergirl film project came into development as something that Warner Bros. wanted made in the interim, when they weren't so sure about Superman's cinematic future. In a worst-case scenario, Kal-El's more youthful cousin would outright replace him in terms of overall importance to the cinematic setting. For a time, things didn't look too great for the Man of Tomorrow.
But between Justice League and now, however, a few major things have changed. For starters, Cavill found great success in Paramount's Mission: Impossible – Fallout and Netflix's The Witcher, which has a multi-season agreement in place, giving him an edge in further negotiations. More importantly, DC Films has turned things around from a critical standpoint, with Aquaman and Joker both being met with mixed-to-positive reviews while proving to be massively successful as billion-dollar hits, the likes of Shazam! being hugely acclaimed by critics and somehow more profitable than Man of Steel, and Birds of Prey (and the Fantabulous Emancipation of One Harley Quinn) being met with praise and seemingly turning a profit on home video after some box office blues. And quite shockingly, Zack Snyder's cut of Justice League is actually being completed and finished for HBO Max next year, with Cavill – who has respectfully stated that he disagreed with the creative direction on Superman in the sequels to Man of Steel – suddenly appearing on the video stream that announced that the new version of the movie was coming.
Right before that last bit of news hit the airwaves, Heroic Hollwood co-founder and The Wrap journalist Umberto Gonzales broke an interesting exclusive: the Supergirl project that was in development was now reportedly on hold. Although this was no guarantee that Cavill would be returning, as there are a massive number of DC Films projects that have started development only to go nowhere, the reason that Gonzales gave for this decision to freeze the Superman spin-off character was that DC Films were actively interested in reconfiguring Superman's role in the setting, whether through signing Cavill back on for more films, recasting the character, or rebooting the character in the same vein as The Batman (which is not in-continuity with the Ben Affleck version, but it and the planned sequels may be retconned into the main continuity after The Flash standalone presumably retcons the timeline). You can view the full video discussing this below:
Early details on the planned Supergirl movie suggested that the film would be some kind of prequel or new take on the entire Superman mythology, with the intent being to set the movie in the 1970s and have Braniac serve as the main antagonist. The 2013 movie Man of Steel featured an Easter Egg suggesting that a passenger on the Kryptonian scout ship – the one that Superman finds – exited the ship well before the present day, which would justify the prequel route if they chose to keep it in-continuity and they made that mystery passenger Supergirl.  However, this doesn't appear to be the plan anymore, as Warner Bros. are more interested in figuring out how Superman fits into their big picture now that they have worked something out with Henry Cavill. For the time being, the plan to fit Superman into future DC Films projects is to make him the DCU's answer to the likes of the MCU's Nick Fury or Bruce Banner/Hulk, in that he will have supporting roles in films starring other characters rather than starring in his own movie, with potential candidates for appearances including the Shazam! sequel (following the character's headless cameo at the very end of the first movie), Black Adam, The Flash, and Aquaman 2.
While Henry Cavill would likely get a huge kick out of doing a Superman sequel, his involvement with The Witcher is one that keeps him very occupied, and scheduling filming on that and a Superman standalone at the same time would be a logistical nightmare that both Warner Bros. and Netflix would need to work out in advance. Not helping matters is the specter of COVID-19 hanging over most movie and television productions right now, The Witcher included. Nonetheless, something that people are thinking about that could determine the future of the Superman and Supergirl IPs relates to one Jeffrey Jacob Abrams, who signed on with a mega-deal with Warner Bros. to produce tons of original content – including, as it turns out, a corner of the DC Universe based on the Justice League Dark properties. With his buddy Matt Reeves working on reconfiguring the Batman mythos, some have speculated that Abrams will take a similar role with adjusting the Superman IP to fit the new overall directions that DC Films will go in. Even without talks of more appearances from Cavill, his chances of not being recast by a younger actor are certainly helped by the fact that he's worked with Abrams before, as the Bad Robot mastermind produced Mission: Impossible – Fallout, the highest-grossing movie in the series.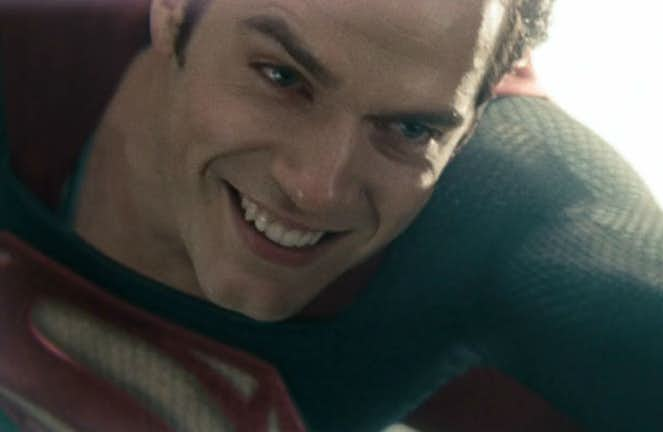 It seems that Superman will get a bigger shot at the DC Films setting after having a diminished role in the two sequels to Man of Steel, but the future of the Supergirl IP in the same setting is uncertain. The good news is that Supergirl will continue to find representation on The CW's Arrowverse setting, since that show is still successful on the network and has even allowed for the creation of a Superman and Lois spin-off. In any case, it seems more likely that if a movie version of Supergirl joins the DCU on film, it will be as a supporting character in a future Superman or a Justice League installment. In any case, things seem much more hopeful – fittingly enough – for the future of DC's original superhero than they did nearly two years ago.
Zack Snyder's Justice League will release on HBO Max sometime in 2021. Meanwhile, the studio's version of the film is available to watch on Blu-Ray, DVD, Digital, and Streaming formats. Zack Snyder's Justice League will be released in the same year as The Suicide Squad, The Batman, and Black Adam, presuming that no further delays on any project take place.

Grant Davis is a freelance writer who has covered entertainment news for more than seven years. His articles have frequently appeared in Star Wars News Net as well as as other entertainment-related websites. As someone who grew up on Star Wars and comic book movies, he's completely thrilled with the current era of genre entertainment.