Henry Cavill's Future as Superman is Uncertain; Negotiations Still Ongoing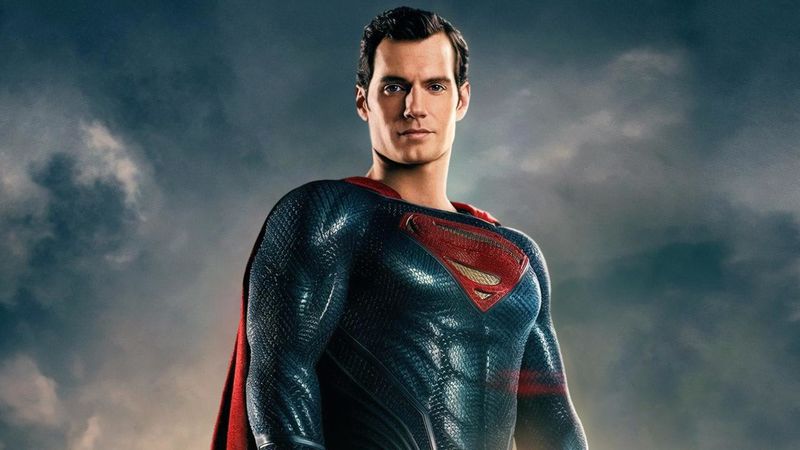 After a period of relative tranquility after Justice League's many, many PR issues, DC Films faces its first major upheaval with the possibility that Henry Cavill may no longer be their Superman. Even still, his agent suggests that this is not the case and that negotiations are still ongoing.
Although Henry Cavill's portrayal of Superman in 2013's Man of Steel finally put a shared universe of DC movies in motion, he might not be involved in future installments. The Hollywood Reporter (THR) claims that after talks between Cavill's reps and Warner Bros. (WB) for a Superman cameo in Shazam! broke down, the actor will not be reprising the role of Superman in any future films. One of THR's sources claims that WB are looking to bench the Man of Steel for a few years as they develop a Supergirl movie instead, and envisage a new actor playing the role when the character eventually returns. A studio insider made the following analogy to describe the situation:
"Superman is like James Bond, and after a certain run you have to look for new actors. There's a recognition that some parts of the previous movies didn't work."
DC Films have been working on something of a "reset" to their shared universe setting following Justice League's disappointing performance at the box office last year. While the continuity established in the first five movies of the setting will remain intact, future films will emphasize fewer connections and crossovers for the time being in favor of building up individual characters and franchises up. That's not to say that big team-up crossovers aren't out of the question, just that they're not the focus right now.
However, in spite of the initial reports, Henry Cavill's agent (who also represents Dwayne Johnson, who will star in a Black Adam movie for DC) has stated that they are still looking for a solution. Things do not appear to be as cut-and-dry as the initial report has indicated and that discussions are still ongoing:
Be peaceful, the cape is still in his closet. @wbpictures has been and continues to be our partners as they evolve the DC Universe. Anticipate a WB statement later today.

— Dany Garcia (@DanyGarciaCo) September 12, 2018
And indeed, Warner Bros. did issue a statement in short order, noting that no decision has been made yet:
"While no decisions have been made regarding any upcoming Superman films, we've always had great respect for and a great relationship with Henry Cavill, and that remains unchanged."
I should take a moment to note that The Hollywood Reporter is a reputable publication and that this is not to say that they ran with a false rumor in the hopes of getting clicks. To me, this appears to be a similar case as the "Matt Reeves leaves The Batman" debacle that happened shortly after Ben Affleck exited the director's chair on that project, in which negotiations were still ongoing and Reeves ultimately signed on to direct the movie a few days later. In all likelihood, that was a negotiation tactic; hopefully, the same thing will happen again with Henry Cavill and the Superman role while fan pressure is still on the studio. We'll be sure to keep you updated on this situation at Movie News Net.
Movies currently on the DC Films slate include Aquaman (which releases on December 21, 2018), Shazam! (which releases on April 5, 2019), Joker (which releases on October 4, 2019), Wonder Woman 1984 (which releases on November 1, 2019), and Birds of Prey (which does not yet have a release date but is expected to hit in early 2020).

Grant Davis is a freelance writer who has covered entertainment news for more than four years. His articles have frequently appeared in Star Wars News Net as well as as other entertainment-related websites. As someone who grew up on Star Wars and comic book movies, he's completely thrilled with the current era of genre entertainment.