Apple to Produce 'Killers of the Flower Moon' – DiCaprio, Scorsese, and De Niro on Board
Apple won the rights to produce Killers of the Flower Moon after Paramount got nervous…
According to Deadline, Apple will produce Killers of the Flower Moon, starring Leonardo DiCaprio and Robert De Niro. Legendary director Martin Scorsese is set to direct the film. Paramount owns the rights to the film but got weary when the budget was too high and the script was rewritten. From the article:
"Sources said that the studio was nervous about a price tag of $180 million to $200 million after tax credits from an Oklahoma location shoot, and studio brass liked the original Eric Roth draft better than the rewrite."
With Paramount's blessing, Rick Yorn (who manages both DiCaprio and Scorsese) shopped the title around. Apple came out victorious. Paramount will distribute the film theatrically, followed by a digital release by Apple. There's no time frame for production as of yet.
Killers of the Flower Moon is an adaptation of the book Killers of the Flower Moon: The Osage Murders and the Birth of the FBI by David Grann. The book deals with the murders of Osage Native Americans in the 1920s. It became a New York Times Best Seller.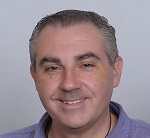 Charles Fraser is originally from Lynn, MA but currently resides in Modesto, CA with his wife and children.  He works in IT by day and writes articles for MNN by night.  While not reading Curious George books and watching Frozen, again, with his children, he plays the drums, experiments with guitar and bass, sneaks a video game or two and enjoys movies and TV.  He also enjoys audiobooks during his long commute.