'Kingdom Hearts' Animated Series Reportedly Being Made For Disney+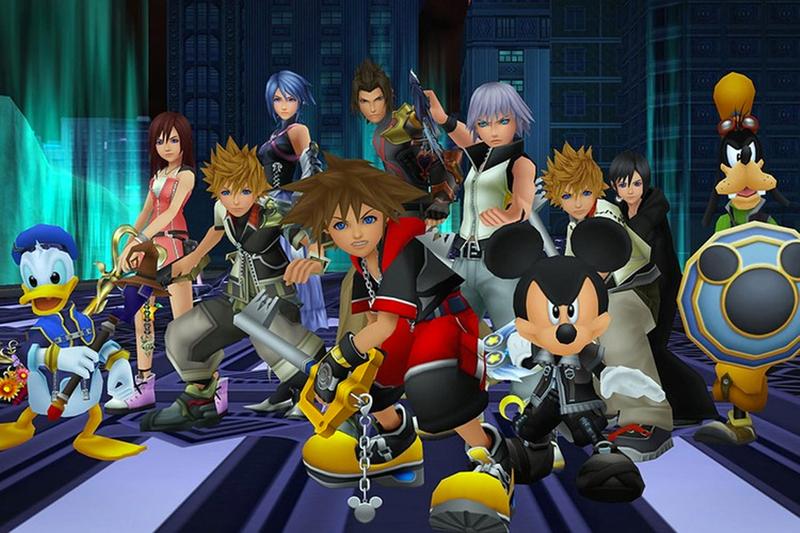 One of the unlikeliest crossovers of all time – the mashup of several original characters with the casts of Disney and Final Fantasy – is apparently in very early development for Disney+. You read that right – a Kingdom Hearts show is on the way.
The series itself revolves around the adventures of various adventurers wielding giant staffs called Keyblades waging war across various worlds to defeat armies of monsters (such as the Heartless and the Nobodies) and those who would seek to control them. Somehow, a bunch of Disney characters get caught up in the plot, presumably because the people at Square-Enix didn't think that they could sell this game using in-house characters alone… And that gamble paid off, given the franchise's massive success and its role in expanding the Final Fantasy fanbase outside of Japan.
Earlier this week, a few accounts tied with inside information where Disney movies and television shows are concerned started sharing some incredibly vague teases about the popular video game franchise. Take a look below:
— Daniel Richtman #BlackLivesMatter (@DanielRPK) May 26, 2020
Yes, it's true. pic.twitter.com/vCBCfjHkHz

— Jeremy Conrad (@ManaByte) May 26, 2020
Shortly after these teases came a solid report from TheCinemaSpot's Emre Kaya, followed up with more details from TheDisInsider's Skyler Shuler. According to them, Kingdom Hearts is being adapted in a CGI animated format to Disney+ by Square-Enix themselves, who used Unreal Engine 4 (the same technology used for Kingdom Hearts III) to animate a pilot. Disney have opted to extend this into what appears to be a series order, and are in the process of casting. "Casting" in this case also refers to assembling old talent from previous Disney works, and it's not clear if the voice actors playing the original characters and the Final Fantasy characters will be recast or if the actors from the games will return. You can read their fine print below:
There is a #KingdomHearts series in the works at Disney+.

Disney originally wanted to make it but that didn't work out, so Square Enix was asked to create a pilot using Unreal Engine.

This series is most likely not live-action, but CG animated. They're currently casting. pic.twitter.com/jroZXImeOm

— Emre Kaya | #BlackLivesMatter (@Vullein) May 26, 2020
I will say @Vullein says Square Enix has been tapped to work on the project, which I didn't know, so kudos to him on that part, he is the series scoopster!

— Skyler Shuler (@SkylerShuler) May 26, 2020
Disney originally wanted to make this show themselves (live-action?). When they realized that wouldn't work, they had Square Enix make a CG animated pilot.

Disney+ presumably liked it, as we're getting a full series now! @SkylerShuler has confirmed it's CG animated. https://t.co/RgdCrhA09H

— Emre Kaya | #BlackLivesMatter (@Vullein) May 26, 2020
It is not clear if this series is an adaptation of the games or if it will tell a new story, but a new story would not be out of the question given the insane number of spin-offs that the Kingdom Hearts series has had since its conception. The presence of Disney characters implies that it may be an adaptation of the existing games rather than a new tale. Incidentally, this is not the first time that an animated adaptation of Kingdom Hearts has been discussed. Back in 2002, right around the time of the first game's release, Disney worked on an animated pilot of their own. While the test animation was well-received internally, Disney did not move to commercialize it out of concerns that they could upset Square-Enix very early on into a long-term partnership. Now, it seems like both companies are good with handing the keys to the kingdom over to a team of animators who are ready to take the franchise to another medium.
Kingdom Hearts will not arrive on Disney+ for quite some time, provided that these rumors are indeed accurate.

Grant Davis is a freelance writer who has covered entertainment news for more than four years. His articles have frequently appeared in Star Wars News Net as well as as other entertainment-related websites. As someone who grew up on Star Wars and comic book movies, he's completely thrilled with the current era of genre entertainment.