Birds of Prey and The Not So Good Box Office
Proving again that appearances in Hollywood are everything, Birds of Prey (And The Fantabulous Emancipation of One Harley Quinn) debuted this weekend with a respectable $33.25 million, but the figure is well below industry expectations. Early tracking had the film up around $50 million, while Warner Bros., as is often the case with studios, conservatively projected a bit lower at $45 million.
Birds of Prey earned an estimated $48 million internationally, for a worldwide debut of $81.2 million. Considering most sources cite its production budget at $84.5 million, this is a very strong debut that should, so long as the marketing spend wasn't out of control, see the film into profitability.
Reviews of the film certainly indicate people enjoy the movie, so there's a fair amount of Sunday morning  quarterbacking as to what the issue is. Birds of Prey features a popular character in Harley Quinn, portrayed by a recognizable actress in Margot Robbie, coming off a successful film in Suicide Squad. The thinking was the film should have done much better than it did. A telling factor seems to be Bird of Prey's CinemaScore. The film earned an "A-" and scored best with younger audiences. While the film could have legs thanks to a lack of competition in the coming weeks, the R rating may have shut out younger filmgoers who saw the PG-13 rated Suicide Squad, and large parts of Harley Quinn's fanbase.
This could be an unfortunate lesson for Warner Bros. that what should and shouldn't receive an R rating requires some real thought. The company has had enormous success with R-rated fare like Joker, but despite Harley's connection to him, he doesn't appear in any incarnation in the film (another potential point of confusion with audiences—how does this film relate to the Joaquin Phoenix Joker? What's up with the Jared Leto version?). Deadpool and Logan opened a previously unexplored frontier for superhero films, but Harley Quinn doesn't seem to fit into either of those two extremes.
It's unfortunate the narrative around the film is its lack of success, when by most accounts it's a fun, positive movie that represents diversity in front and behind the camera. Time, as always, will tell.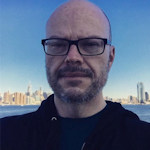 Darby Harn writes for Screenrant, CBR.com, Star Wars News Net, and Movie News Net. His sci-fi superhero novel EVER THE HERO debuted in January. His short fiction appears in Strange Horizons, Interzone, Shimmer, and other venues.