'Justice League' Director's Cut Headed To HBO Max Next Year

2017's Justice League came and went as a major box office disappointment, but a fan campaign for the original, unaltered version of the film has been going on since the film's release. Now, the original version of the movie is being completed for HBO Max, set for release in 2021.
The Hollywood Reporter has received details on what's being branded as Zack Snyder's Justice League, the original cut of the film give or take a few alterations. Tobey Emmerich reached out to director-producer couple Zack and Deborah Snyder two days after a major push from the fans to release the unfinished version of the film. After a period of negotiation and test screenings, the original version of the movie is indeed coming, and it will be completed when it arrives next year.
February marked the point where the release of the project went from being a pipe dream to an actual reality, and the new project will carry a price tag between $20M and $30M on top of the money that was already spent on the $300M blockbuster to complete the original cut. As of right now, it's not clear what form this project is going to take, with THR hearing that Justice League could be released either as a film or a six-part miniseries, both of which would be of equal length in terms of runtime (said to be around four hours). The Snyders are looking to reunite with a bulk of the crew and potentially even some of the cast to complete work on existing scenes, with some filming expected. When asked for comment by THR, Snyder elaborated on how the new version of the film differs from the one that was seen in theaters, which he has not yet seen:
"It will be an entirely new thing, and, especially talking to those who have seen the released movie, a new experience apart from that movie… You probably saw one-fourth of what I did [in the theatrical cut]. This return to that pedigree and to let my singular vision of my movie be realized, in this format, in this length, is unprecedented and a brave move."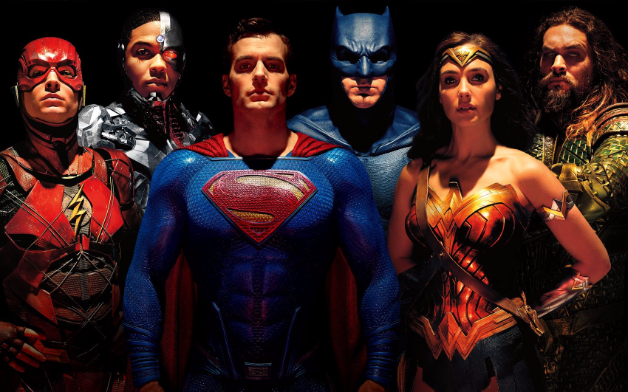 For some additional background information, Justice League was said to be the middle chapter of a planned five-movie story arc envisioned by director Zack Snyder, with executives initially enthusiastic for his take on the DC Universe. However, following polarized audience reception to Batman v Superman: Dawn of Justice, which performed well below expectations in spite of a record-breaking opening weekend, Warner Bros. opted to rework Justice League as it was undergoing production in 2016, with several key rewrites taking place to allow for a movie with a lighter tone and a more self-contained narrative. Ultimately, though, Snyder stepped down from the film following his daughter's suicide, leaving Joss Whedon (who had been circling a Batgirl project at the time) to take over, as he had been planned to help with rewrites and reshoots anyway. Warner Bros. executives saw no reason to delay the film, allegedly out of want for higher year-end bonuses ahead of AT&T's acquisition of WarnerMedia, so a new version of the film had to be rushed together about a hundred days from the start of additional photography.
What followed was certainly interesting, to say the least. While it was initially announced that Whedon would be wrapping up Snyder's vision of Justice League with a few weeks of reshoots, Warner Bros. execs instead ramped up their list of demands so that he was involved in three months of filming to complete a totally new cut of the movie that cost $25M or more on top of the expenses that the original cut already had. Junkie XL, who was set to compose the movie and was far along in writing the score, was let go from the project and replaced by Danny Elfman. Whedon's version of the film was said to come in at a lean 2 hours and 15 minutes or so, but Warner Bros. executives insisted on cutting the movie down to 2 hours, credits included – leaving some scenes, like an added prologue with Superman, without a proper resolution. The post-production process was expedited, resulting in sub-par CGI, most notably with regard to the digital removal of Henry Cavill's mustache that he'd grown for his Mission: Impossible – Fallout role. The end result was marginally more well-received by critics than Batman v Superman, but it became incredibly controversial with fans for its many changes.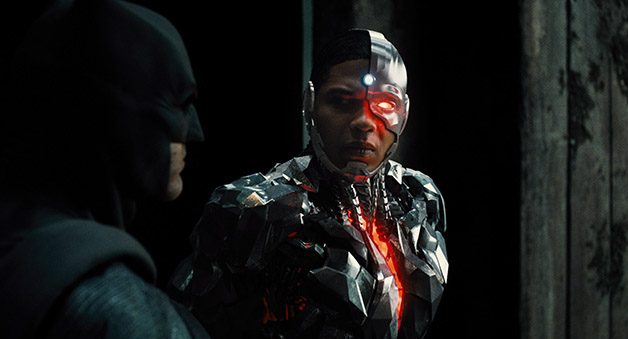 A fan campaign started around the time of the film's release pushing for Warner Bros. to complete the original version of the movie, in spite of the movie itself losing an estimated $60M. Warner Bros. repeatedly took opportunities to tell the press that there were no plans to release the movie, with some accounts suggesting that it did not even exist. Nonetheless, fans were not deterred as Zack Snyder shared multiple behind-the-scenes images of his version of the movie through his Vero account. Eventually, several key figures involved with the movie, including Jason Momoa, Gal Gadot, and Ben Affleck (who had long since retired from playing Batman) showed support for the project on the second anniversary of the film's release, which garnered a lot of traction. Snyder is said to have recently screened his version of the movie to HBO Max executives, and although a decision wasn't immediate, it's now official – the film will be headed to WarnerMedia's new streaming service next year. Snyder released the following statement earlier today:
"I want to thank HBO Max and Warner Brothers for this brave gesture of supporting artists and allowing their true visions to be realized. Also a special thank you to all of those involved in the Snyder Cut movement for making this a reality."
As it stands, this move seems like a decision that happened in part as a result of the ongoing COVID-19 pandemic halting production in Hollywood for a while, and since a lot of the work that needs to be done on this version of the movie can be done in an editing room. That's probably a key factor in the decision to make this happen while Warner Bros. is unable to film anything at the present time, although it may prove to be an issue down the road when there are some scenes that have yet to be filmed. It's also a smart promotional move for HBO Max, a service which launches on May 27 and will have a substantial amount of DC content. Nonetheless, it seems like the project is going to be Zack Snyder's live-action swan song for DC, five-movie arc plans be damned, given Ben Affleck's retirement from the role of Batman and DC Films effectively restructuring to move away from having Snyder as the central figure moving the franchise forward. It's not impossible to think that the other two movies could be made as animated projects, but those happening depend entirely on how this movie does.
Zack Snyder's Justice League will release on HBO Max sometime in 2021. Meanwhile, the studio's version of the film is available to watch on Blu-Ray, DVD, Digital, and Streaming formats. Zack Snyder's Justice League will be released in the same year as The Suicide Squad, The Batman, and Black Adam, presuming that no further delays on any project take place.

Grant Davis is a freelance writer who has covered entertainment news for more than four years. His articles have frequently appeared in Star Wars News Net as well as as other entertainment-related websites. As someone who grew up on Star Wars and comic book movies, he's completely thrilled with the current era of genre entertainment.