The Guardians of the Galaxy Join 'Thor: Love and Thunder'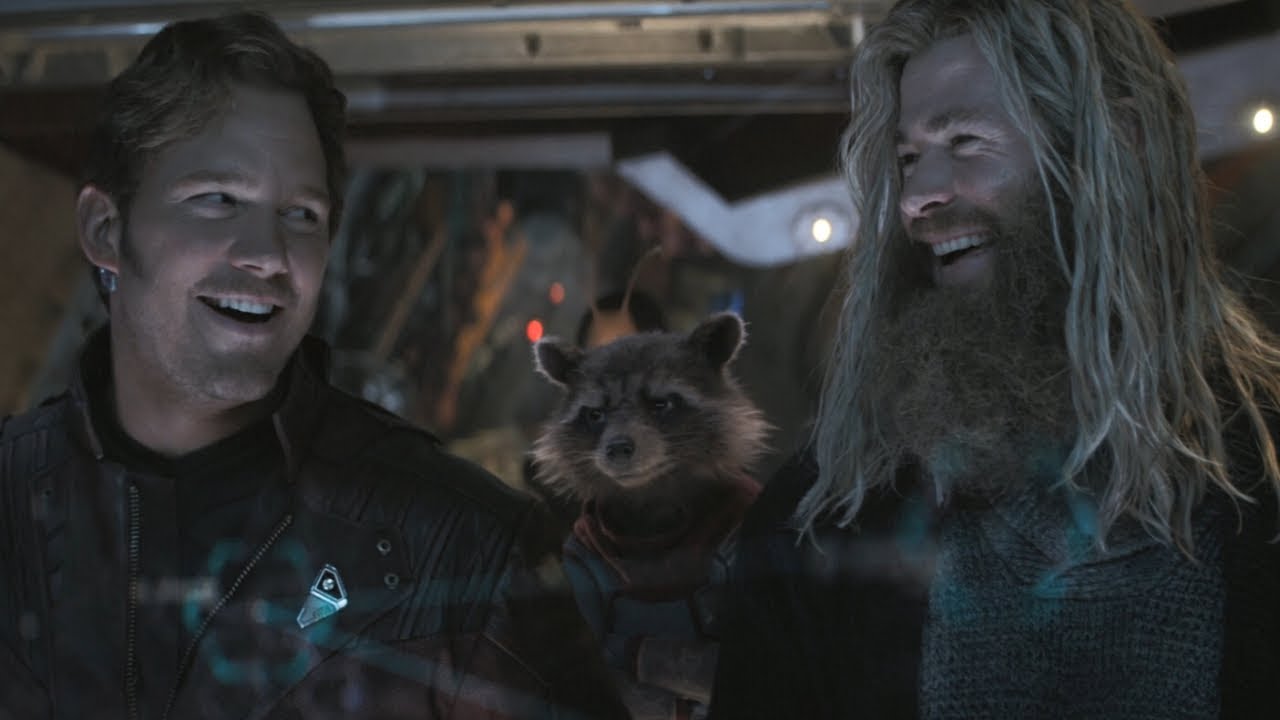 The whole Guardians of the Galaxy gang is back for Thor's fourth Asgardian adventure.
Thor: Love and Thunder starts shooting this month, and cast members are already arriving in Sydney in order to head to mandatory quarantine. We have known for a while that Chris Pratt would appear in the film, and rumors about Pom Klementieff's Mantis also surfaced recently, but now we have confirmation that most of the Guardians of the Galaxy (if not all of them) will be along for the ride.
Chris Pratt, Dave Bautista, and Karen Gillan have arrived at pretty much the same time, with Pom Klementieff reportedly also around. We do not know for sure if Vin Diesel (Groot) will be needed on set, but he did mention a while ago that all the Guardians would be in the fourth Thor film. Of course, Bradley Cooper does not have to be present to voice Rocket, but Sean Gunn is a given if the whole team will be there.
This will mark the Guardians' first appearance since 2019's Avengers: Endgame, which saw them leaving Earth along with Thor, only missing alt-timeline Gamora, who left utterly confused during the final battle against Thanos and his army. The original Gamora was killed by Thanos during the events of Infinity War, and both Peter Quill and Nebula confronted 2014's time-traveling Gamora with this information. Finding her will probably be a key plot point in James Gunn's Guardians of the Galaxy Vol. 3, which won't arrive until 2023 and will be preceeded by a Holiday Special for Disney Plus. For now, Gunn is busy with this year's The Suicide Squad over at Warner Bros. and the upcoming spinoff series Peacemaker.
Now we have to wonder about the extent of the Guardians' presence in Thor: Love and Thunder, as the film was already looking to be quite packed. It has been described as Phase 4's largest feature, and last month we learned that Jaimie Alexander was finally returning to the MCU. Also: Taika Waititi writing dialogue for the Guardians of the Galaxy should be a treat!
Thor: Love and Thunder is being directed by Taika Waititi from a script written by himself and Jennifer Kaytin Robinson. Chris Hemsworth, Tessa Thompson, Natalie Portman, and Christian Bale star in the film, which is currently aiming for a May 6, 2022, domestic release date.
Francisco J. Ruiz is that guy who has watched Jurassic Park a thousand times and loves Star Wars. His hunger for movies is only matched by his love for video games. He graduated in English Studies from the University of Malaga, in Spain. As he continues to write about what he enjoys (and doesn't), he's studying for a master's degree and working on becoming a teacher.