'The Suicide Squad' Is The New 'Empire' Cover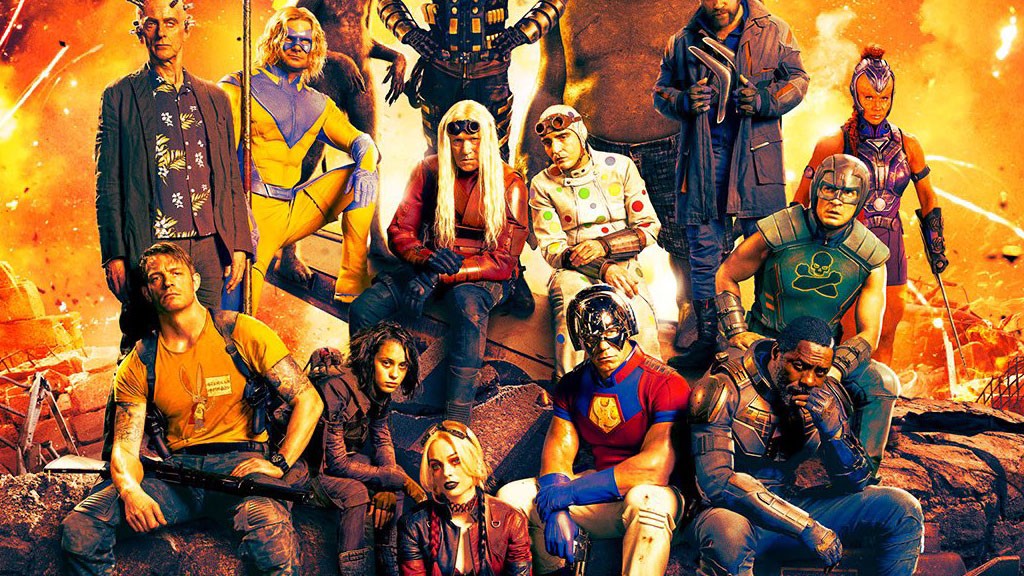 Empire magazine has a picture of The Suicide Squad cast in full costume as its new cover.
Every member of the Suicide Squad is present on Empire's cover in one big group shot, while director James Gunn is also included in the cover for the subscriber's version. This is one of the best looks at the film's stars that fans have had so far, aside from the teaser video released by DC earlier this year.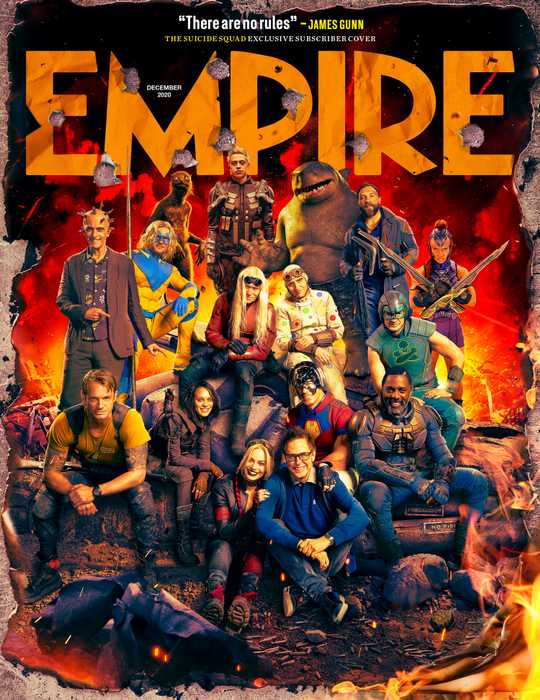 The magazine itself doesn't come out until October 29, so we (probably) won't know any of its details until next week, but it's sure to contain lots of intriguing tidbits about the production.
The Suicide Squad's cast in the poster includes the following cast members:
Margot Robbie as Harley Quinn
Idris Elba as Bloodsport
Joel Kinnaman as Rick Flagg
Alice Braga as Solsoria
Jai Courtney as Captain Boomerang
Nathan Fillion as T.D.K.
Michael Rooker as Savant
Pete Davidson as Blackguard
John Cena as Peacemaker
David Dastmalchian as Polka-Dot Man
Sean Gunn as Weasel
Storm Reid as Tyla
Peter Capaldi as The Thinker
Flula Borg as Javelin
Steve Agee as King Shark
The Suicide Squad is slated for release on August 6, 2021. Warner Bros. is confident enough of its commercial and critical reception that they've already ordered a spinoff series for HBO Max centered around Peacemaker, John Cena's character in the film.
This doesn't guarantee that Peacemaker will survive the events of The Suicide Squad, as the series will apparently explore the character's origins, likely showing what he did to earn himself a spot in the Suicide Squad in the first place. James Gunn and Peter Safran, who is producing The Suicide Squad, will be executive producers on the series, with John Cena also working as co-executive producer.
The Peacemaker show will likely debut sometime in 2022, well after The Suicide Squad releases next year.