Abbi Jacobson Set to Lead Lord and Miller's Next Film at Sony Animation
Broad City finished its incredible run last year, and while it was probably a wise decision to finish the series on a high note, it was tough to say goodbye to one of the funniest shows on TV. Both of the show's stars have stayed incredibly busy, however, and one of them has just picked up a very high profile gig.
According to EW, Abbi Jacobson has joined Sony Pictures Animation's new film Connected (previously titled The Mitchells Vs The Machines), which is a family comedy produced by the extremely successful (and Oscar winning) creative partners Phil Lord and Chris Miller. The duo is hot off their last outstanding hit with Sony, Spider-man: Into the Spiderverse, which currently has a sequel in development as well as multiple TV spin-offs. Jacobson, who is no stranger to voiceover, will apparently be playing Katie Mitchell, one of the lead roles in the story about a technological terror that threatens to take over the world. Other cast members include comedy titans Maya Rudolph, Danny McBride, Eric Andre, and Olivia Colman. Check out the first image for the film below:
The visuals are jaw-dropping, and director Mike Rianda explains the look, which takes a page from Spiderverse:
"It's sort of a love letter to our imperfect human world, where it's lovingly done but everything is kind of rumbly and a little bit wobbly… We wanted to show those imperfections, and we wanted to show them lovingly."
And some details on the plot of the film, per EW:
"Every family road trip, no matter how meticulously mapped out, will face at least one unforeseen crisis. Maybe it's a blown tire on a little-traveled back road. Maybe it's a beloved stuffed animal left at a rest stop, 150 miles back. And maybe it's a global tech uprising, where the world's electronic devices gain sentience and join forces in an attempt to exterminate all humanity."
This story sounds like an absolute blast. We all probably spend too much time on our phones in this day and age, and if the team behind the film can make an affecting commentary on that, I'm all for it. In addition to Lord and Miller producing, the film is written and directed by Mike Rianda. He's known for his work on the very underrated animated series Gravity Falls, which gives me even more hope that Connected will be a critical and box office hit when it arrives September 18th.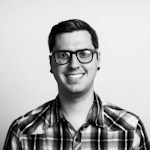 David is a video editor, stop-motion animator, freelance writer, and movie addict. He currently lives in Michigan with his wife and two dogs and can be found obsessing over director commentary tracks and collecting movie memorabilia. In addition to writing for Movie News Net and Star Wars News Net, he also hosts podcasts like The Movie News Network and The No Guff Podcast.