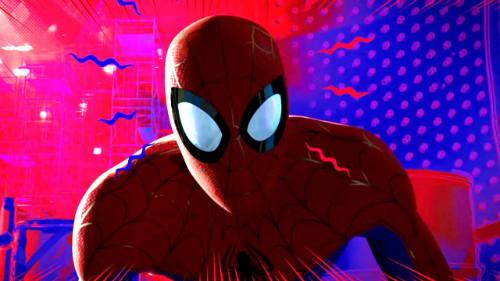 After delivering the absolutely spectacular Spider-Man: Into the Spider-Verse for Sony Pictures, producers Philip Lord and Christopher Miller have big plans for Spider-Man's universe in the format of live-action television. Meanwhile, they're also setting up shop at Universal with a new movie deal.
In an interview with Deadline, Miller explained that while he can't get into the specifics on what they're planning with Spider-Man just yet, he noted that they're trying to get all of the live-action shows in one place in a package deal:
"We are developing a handful of live-action shows using Sony's Marvel characters, of which there are like 900 characters. We're figuring out a way to develop the shows so that each are their own unique experience but are also related. We've been talking to a lot of potential teammates for trying to do something not like anything else that's been done on television. It'll be a little while before it all comes together and is on the air, but I think it is going to be something really special. Hopefully we'll know in the next few months where it'll be and what the schedule will be."
These plans were first revealed a few months ago, and apparently they encompass animated content related to the Spider-Verse movie as well; the more recent piece from Deadline hints that Lord and Miller are expected to help supervise development on animated Spider-Man projects as part of their nine-figure TV deal. While Sony's focus on Spider-Man is greatly increasing in terms of the amount of content that's being produced without any outside help, they are also likely to keep working with Marvel Studios as far as the character's presence in the Marvel Cinematic Universe is concerned. That should especially ring true now that Spider-Man: Far From Home cracked $1B globally and looks to end its run above Marvel's own Captain Marvel (which made $1.128B), fully reversing the trend of diminishing returns that Sony's live-action Spider-Man movies had from Spider-Man 3 to The Amazing Spider-Man 2.
But just because Lord and Miller have an active deal with Sony Pictures Television doesn't mean that Sony is the only company that they'll create content for. Another recent report has revealed that the dynamic duo has signed on with Universal with a first-look production deal. It should be noted, though, that their new gig at Universal doesn't necessarily prevent them from working on Spider-Man stuff for Sony, so they'll presumably have a good amount of leeway as producers and writers on upcoming projects with the wall-crawler and his pals.
Spider-Man: Into the Spider-Verse is available to watch on Blu-Ray, DVD, VOD, Digital, and Streaming formats.

Grant Davis is a freelance writer who has covered entertainment news for more than four years. His articles have frequently appeared in Star Wars News Net as well as as other entertainment-related websites. As someone who grew up on Star Wars and comic book movies, he's completely thrilled with the current era of genre entertainment.