Marvel's 'Eternals' Adds Gemma Chan and Barry Keoghan to Cast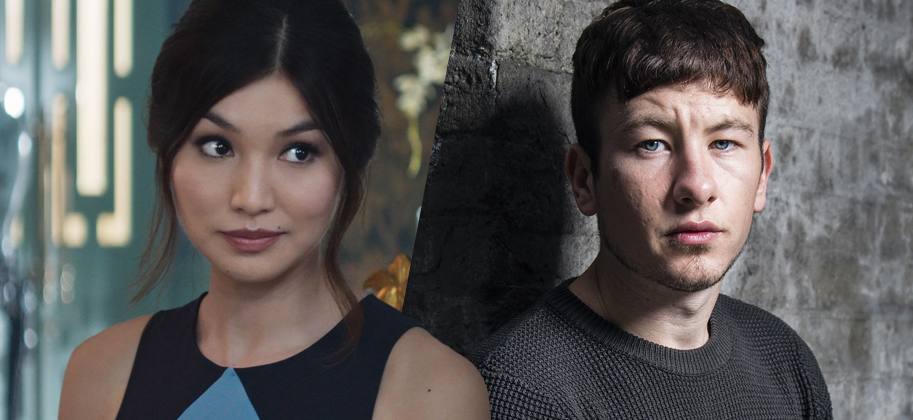 Marvel's Eternals is close to adding Gemma Chan (Crazy Rich Asians) and Barry Keoghan (Dunkirk) to its ensemble. If the casting plays out, then this will present an interesting scenario for the former, as she has already portrayed a character in a Marvel Cinematic Universe movie.
Variety reports that Chan has entered discussions for a major role in Eternals. What's interesting is that this is explicitly not being described as a reprisal of her Captain Marvel character Minn-Erva, but a new character altogether in a major role for the film. Not too long after this, Collider was able to not only verify Chan's involvement, but confirm that Keoghan would be joining the ensemble as well.
Worth noting is that, after the casting scoop, information came out suggesting that Chan's role isn't just an important one; it may the most important one for the narrative. Some buzz that The Hollywood Reporter writer Borys Kit has heard suggests that she may be playing Sersi, the movie's lead:
ETERNALS sunshine: @gemma_chan & DUNKIRK actor @BarryKeoghan join the Marvel movie. But the big question is whether Chan is playing Sersi, whom I'm being told is the ostensible lead of the pic. Maybe D23 will bring answers? https://t.co/ygKuc1oARU

— Borys Kit (@Borys_Kit) August 5, 2019
If true, that casting opens lots of doors for the Marvel Cinematic Universe. While there have been cases where a Marvel TV actor got to play a different character in a Marvel Studios film (as was the case with Alfre Woodard in Disney's Captain America: Civil War and Netflix's Luke Cage, and also with Mahershala Ali in Netflix's Luke Cage and Disney's Blade), this is the first time that an actor used in a Marvel movie reappeared as a different character within the same continuity. This means that one-off cast members from prior movies can return under new roles.
Aside from the likely additions of Chan and Keoghan, the movie's cast is made up of Angelina Jolie, Kumail Nanjiani, Don Lee, Richard Madden, Salma Hayek, Brian Tyree Henry, Lauren Ridloff, and Lia McHugh. Marvel have stated that future movies will be more diverse to reflect the world that we live in, and so far, the ensemble of roles listed reflects that, with cast members of various genders and ethnic backgrounds represented. While The Eternals, as a franchise, has been obscure to all but the most loyal of Marvel fans, it has serious ties to all sorts of Marvel lore. Among the concepts that these comics have influenced are Atlanteans, Lemurians, Olympians, Mutants, Celestials, Skrulls, Genis-Vell, Phyla-Vell, Moondragon, Thanos, and even the likes of Robert E. Howard's Conan, Kull, and Set. With all that in the backgrounds of these characters, it makes a lot of sense for Marvel Studios to pursue a future where The Eternals will lay the groundwork for dozens of other franchises before they even think about doing a direct sequel.
The Eternals is currently in development at Marvel Studios and is currently without a release date (although it is speculated that it will serve as Marvel's currently-scheduled November 6, 2020 offering). The film will be directed by Chloé Zhao and written by Matthew and Ryan Firpo. As always, Marvel Studios President Kevin Feige will produce the project. Production is expected to fully begin in September and conclude in January of next year.

Grant Davis is a freelance writer who has covered entertainment news for more than four years. His articles have frequently appeared in Star Wars News Net as well as as other entertainment-related websites. As someone who grew up on Star Wars and comic book movies, he's completely thrilled with the current era of genre entertainment.