'The Eternals' Hires Richard Madden to Play Ikaris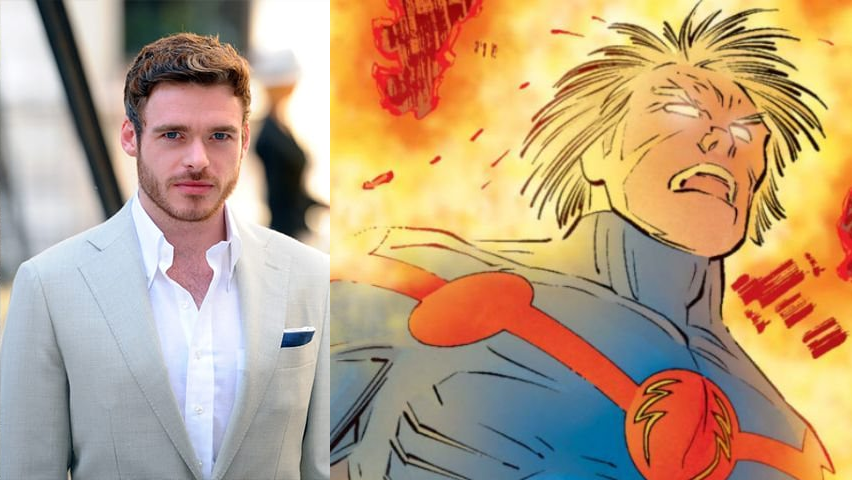 Richard Madden, most well-known for his work on the first three seasons of HBO's Game of Thrones, has apparently scored himself a superhero role. After a series of discussions, Marvel have apparently decided that he will be the man to play Ikaris in The Eternals.
According to The Wrap, Marvel Studios and director Chloe Zhao have had serious discussions with Madden about a major, unspecified Marvel role. While it was unknown to The Wrap, Variety is reporting that this mystery role for The Eternals is Ikaris, a character who is commonly seen as the face of the franchise. Taking his name after his fallen son, Icarus, Ikaris has access to an assortment of powers granted to him by cosmic energy, which include immortality, superhuman strength, stamina, and durability, regeneration, psionics, creating energy blasts, and teleportation. Madden will be joining a cast that so far includes Angelina Jolie, Kumail Nanjiani, and Ma Dong-Seok, with several other roles still needing to be filled out. As of right now, Madden is the only actor in The Eternals whose role has actually been confirmed (in his case, Ikaris). The film adaptation is being written by brothers Matthew and Ryan Firpo.
Based on the original comics that were written and illustrated by Jack Kirby, The Eternals covers the hidden, ancient history of the Marvel Universe, revealing that several mythological beings from the past were actually real people… Some of whom still walk among us today as hidden superheroes. While the franchise has been obscure to all but the most loyal of Marvel fans, it has serious ties to all sorts of lore, including Atlanteans, Lemurians, Olympians, Mutants, Celestials, Skrulls, Genis-Vell, Phyla-Vell, Moondragon, Thanos, and even the likes of Robert E. Howard's Conan, Kull, and Set. With all that in the backgrounds of these characters, it makes a lot of sense for Marvel Studios to pursue a future where The Eternals will lay the groundwork for dozens of other franchises before they even think about doing a The Eternals 2.
The Eternals is currently in development at Marvel Studios and is currently without a release date. Production is expected to begin in September and conclude in January of next year.

Grant Davis is a freelance writer who has covered entertainment news for more than four years. His articles have frequently appeared in Star Wars News Net as well as as other entertainment-related websites. As someone who grew up on Star Wars and comic book movies, he's completely thrilled with the current era of genre entertainment.