Mads Mikkelsen Cast As Grindelwald In 'Fantastic Beasts 3'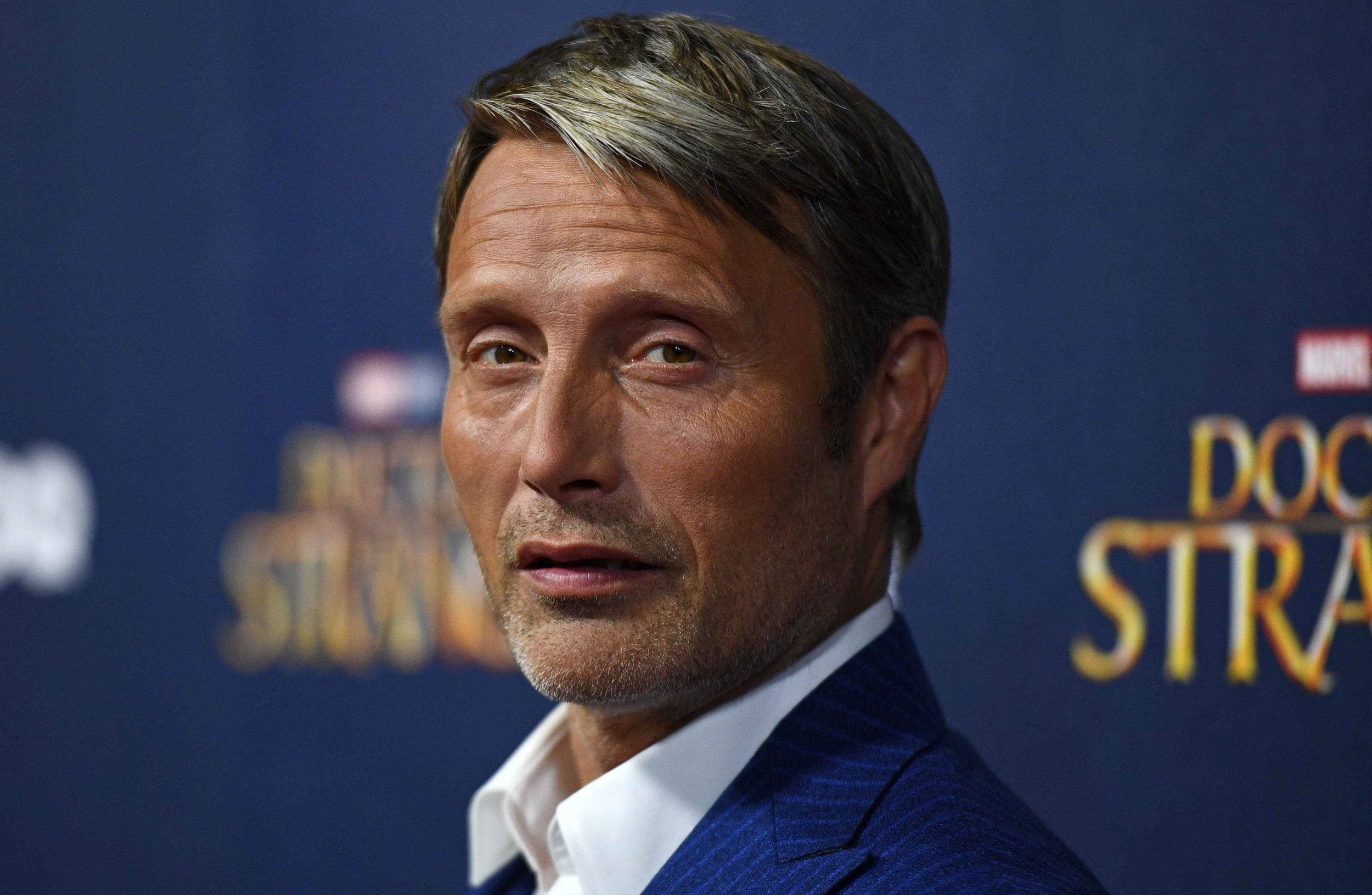 Warner Bros. has officially announced that Mads Mikkelsen will replace Johnny Depp as Grindelwald in Fantastic Beasts 3.
Once news broke that Depp had handed in his resignation, rumors swirled that Mads Mikkelsen (Hannibal, Rogue One, Doctor Strange) was in talks to replace him as the main villain of the Fantastic Beasts franchise. Now we know talks have finally been completed and Mikkelsen has signed on as Gellert Grindelwald.
It is presumably only a matter of time before the new actor arrives on set; Depp had already filmed one scene before he left the production, and the rest of the cast are still filming, with the release date delayed until July 15, 2022.
Things have moved quickly since Mikkelsen last spoke about the role. In an interview with IGN, he dismissed reports of him succeeding Depp:
Oh, that is on the rumor basis as we speak. So I know as much as you do from the newspapers. So I'm waiting for that phone call.
It would appear that the Hannibal actor knew more than he was letting on then, considering how quickly the situation has developed. Then again, he is no stranger to keeping secrets about upcoming roles.
Once Fantastic Beasts 3 comes out, Mikkelsen will be able to cross yet another popular franchise off his Hollywood blockbuster bingo card, having already starred in Rogue One: A Star Wars Story, Doctor Strange, and the James Bond film Casino Royale. All he needs now is a one-off role in Doctor Who and to squeeze into the upcoming Lord of the Rings Amazon series, and he can cross off a full row.
Fantastic Beasts 3's Grindelwald will be by far the biggest role he's played since his turn as Le Chiffre, the Bond villain in 2006's Casino Royale. While he can boast to have played roles in both the Star Wars and Marvel universes, he had only a small amount of screentime in Rogue One and was a relatively one-note villain in Doctor Strange.
He certainly has the resume to succeed Johnny Depp as a fantastical villain, and we all know he has the chops to pull it off. Hopefully the rest of the film will come together now as well.