'Godzilla' TV Series from Legendary Coming to Apple TV+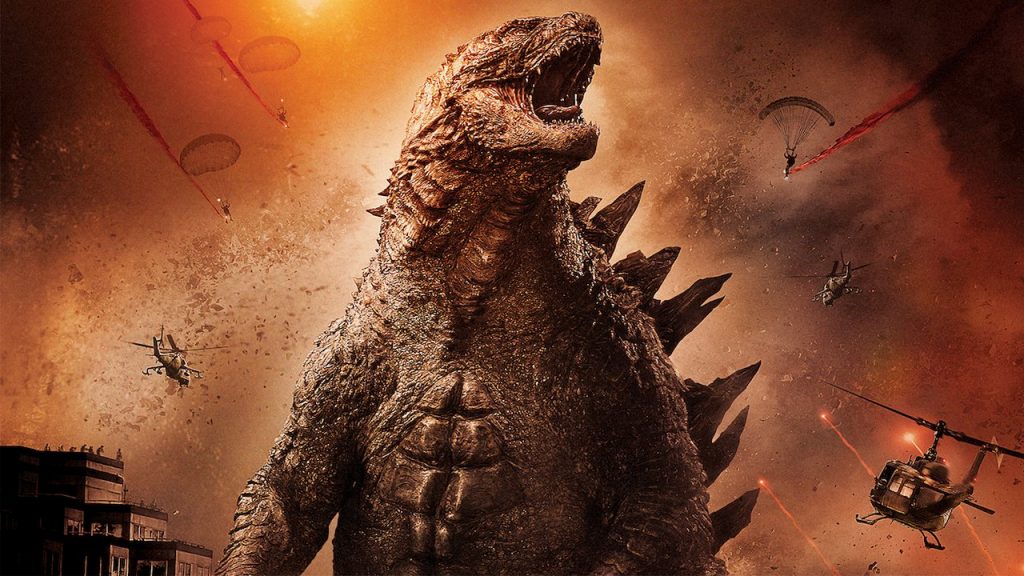 The MonsterVerse lives on! A live-action Godzilla series is now in development for Apple TV+ as Legendary is exploring new partnerships.
After Godzilla vs. Kong delivered a monster-sized blow to the box office last year, a continuation of Legendary and Toho's MonsterVerse became almost a certainty, but the deal between the two companies which allowed the former to use Godzilla and his kaiju friends ran out after the gigantic crossover, so everyone has been holding their breath for months. It now seems like they've worked something out, as Big G is set to be a prominent figure in this brand-new chapter of the MonsterVerse.
Via THR, we've learned the show will be executive produced by Chris Black, the sci-fi veteran behind Star Trek: Enterprise and Robert Kirkman's Outcast, and Matt Fraction, best known for his award-winning comic books, such as Marvel's Hawkeye. The two will serve as co-creators, with Black acting as the sole showrunner. Also executive producing are Safehouse Pictures' Joby Harold and Tory Tunnell, as well as Hiro Matsuoka and Takemasa Arita of Toho.
Per Apple, the series is "following the thunderous battle between Godzilla and the Titans that leveled San Francisco and the shocking new reality that monsters are real," and will explore "one family's journey to uncover its buried secrets and a legacy linking them to the secret organization known as Monarch." It all sounds like a plot very much in the vein of 2019's Godzilla: King of the Monsters, the MonsterVerse's only critical and financial flop, but arguably the most successful installment among diehard Godzilla fans. The fact the series will be set in between the two Legendary-produced "solo" Godzilla films could be very telling too, as they might be saving the franchise's post-GvK scenario for the big screen — it was rumored last spring that Warner and Legendary were in talks with Adam Wingard to make him come back for another Kong film.
The fact WarnerMedia has passed on the opportunity to expand the MonsterVerse on HBO Max is a head-scratcher, too. They're currently scrambling to grab as much "content" as they can from big properties to kick off several shows on the platform, and this sounds like a perfect fit. Then again, Legendary has looked elsewhere in the past to tell new stories set in this universe, with an animated Skull Island series still set to come out on Netflix in the near future. It's not hard to imagine Apple ponying up more money than WarnerMedia for the project, since they're also racing to widen their output of both films and TV series.
For now, kaiju aficionados should just be happy to receive solid confirmation that Legendary and Toho's Godzilla will survive to stomp and roar another day.
Francisco J. Ruiz is that guy who has watched Jurassic Park a thousand times and loves Star Wars. His hunger for movies is only matched by his love for video games. He graduated in English Studies from the University of Malaga, in Spain. As he keeps writing about what he enjoys (and doesn't) for websites all over, he's continuing his studies.