Editorial: For Better or Worse, the Microsoft x Activision Deal Will Usher in a New Era of Gaming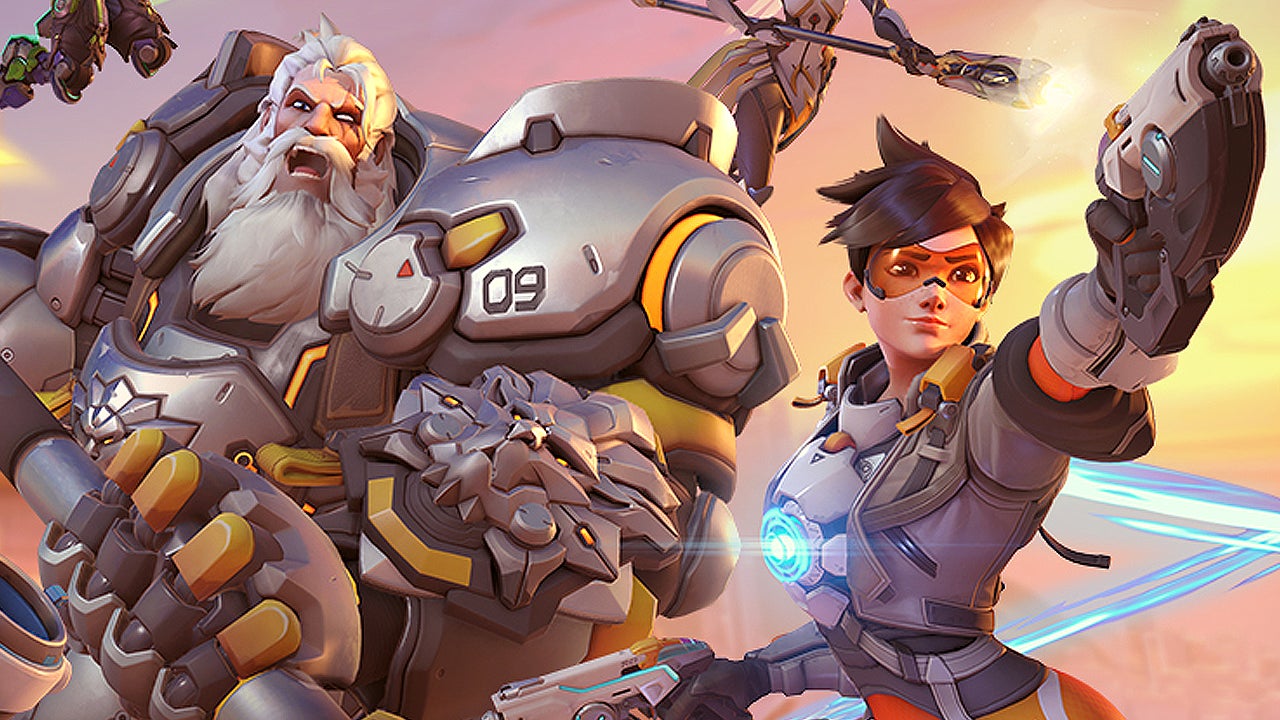 In an unprecedented power play, Microsoft has acquired gaming industry giant Activision Blizzard and all its assets, effectively nearing the monopoly status.
If we look back at how rough last gen's start was for Microsoft, it feels like an eternity ago. Xbox One almost crashed and burned during its first steps, and even after substantial improvements to its public image, the base console remained a less powerful alternative to Sony's PS4 — Xbox One X and the evergrowing Game Pass service felt like a big step in the right direction back in 2017, but Microsoft needed to hit the ground running with the next generation of consoles.
Today, Microsoft has been reconstituted under the leadership of Phil Spencer, arguably one of the most sensible CEOs the gaming world has seen; Game Pass is thriving and has become the must-have subscription for anyone gaming on Xbox consoles and/or PC, and the Series X and S consoles are outselling every previous piece of Xbox hardware and giving Sony a hard time. Another key to Microsoft's new age of success are the ludicrous amounts of money they've spent building up an insane roster of top-notch development studios all over the globe.
Some of us were still recovering from the impact of 2020's ZeniMax acquisition, and the Microsoft/Xbox teams topped that yesterday with the biggest business-related video game news ever out of nowhere:
That's a picture that will make even folks who don't game shake in their seats. It also raises a massive amount of questions, almost as many as the number of US dollars Microsoft is shelling out: $68.7 billion in an all-cash transaction. To put things into perspective, the 2020 deal that allowed them to buy ZeniMax (home of Bethesda) and its assets was $7.5 billion, almost double of what Disney paid for George Lucas' empire back in 2012. In fact, we can successfully compare this earth-shattering power play to Disney's acquisition of Fox, which was valued at $71 billion. That's how mind-numbingly huge this is.
While most gamers and journalists are wondering about the future of flagship Activision Blizzard properties such as Call of Duty or Warcraft, we mustn't forget about the King side of their business, which includes the mobile behemoth Candy Crush — that's a money-printing machine and a gateway into the mobile market, a corner largely overlooked by Microsoft up until this point. And of course, we shouldn't forget about the ongoing allegations regarding toxic work environments and company culture at Activision, an immediate problem which Microsoft's gaming division has to deal with as swiftly as possible. The entire industry is watching, and Xbox honcho Phil Spencer was one the big names which denounced the situation before we knew this deal was happening — sources say talks began in November and continued through the holidays. Moreover, both gamers and industry competitors will have to deal with an entirely new scenario in the coming years. I'm leaving most of the business-related matters to the experts, but we've got to consider a few points…
It's time to take out the trash and rebuild Activision Blizzard.
It's hard to get excited about the new creative opportunities that could emerge out of this deal when Activision Blizzard is barely starting to tackle the accusations of harassment and misconduct (among other things) that have surrounded the company for years and finally blew up in 2021. So far, Saturday morning cartoon villain/CEO Bobby Kotick has deflected any suggestions of stepping down and/or doing a major refresh of key positions across the company and its studios. Instead, we (the press, gamers, and, more importantly, their employees) have endured months of BS claims about improving the company's culture and workplace environments. Meanwhile, Activision's studios have unsurprisingly been bleeding veterans, with Blizzard taking the biggest hit of all. Even the World of Warcraft community (the MMORPG bastion to conquest) has rapidly lost players to Square's Final Fantasy XIV due to this gigantic mess. It's not like Activision has lost the ability to basically create money out of thin air thanks to Call of Duty and Candy Crush, but the cost has been too high for too many years.
In comes Microsoft, and with them, the promise of a brighter future for employees and fans alike. Once the deal closes during fiscal year 2023, every decision will have to go through Phil Spencer and his team, which means more people will be held accountable by the press and players if things keep going south inside the Activision-led studios. There's reason to be hopeful though, as the general opinion among those in the know is that Microsoft's workplace culture, which has bled into the studios they've bought, is largely positive and moving in the right direction. Still, there's much work to be done, and the damage to Activision and Blizzard's reputation will take a long while to heal. As a final remark on this matter, Wall Street Journal sources claim that Kotick is leaving the company (and walking away with a hefty bonus) after the deal goes through. Hopefully, he'll go straight to the Phantom Zone and stay there forever.
Is Call of Duty becoming a Microsoft exclusive?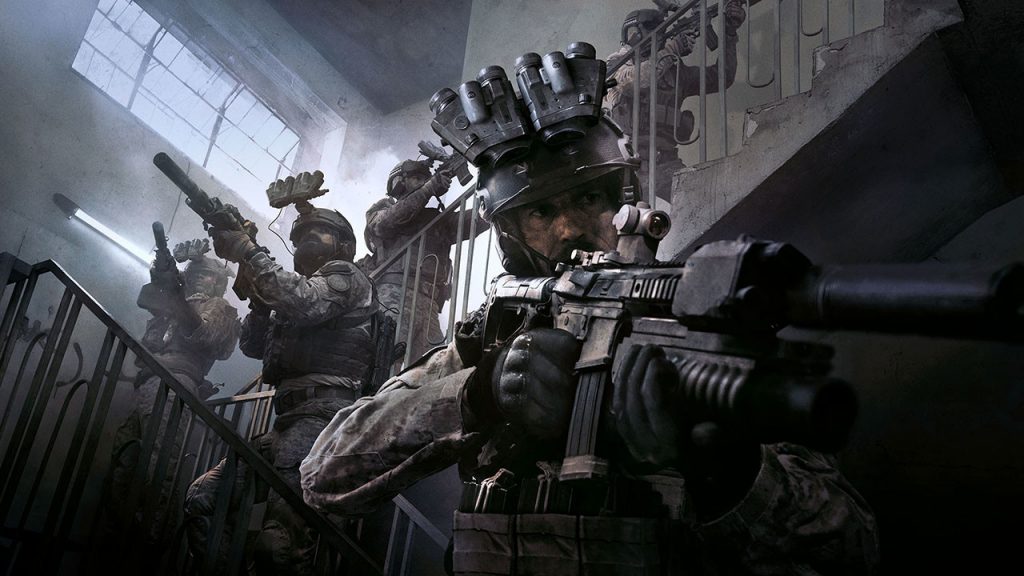 Back to the games, the big elephant in the room right now is the fate of Call of Duty. I mean, it's not going anywhere, as it's a guaranteed moneymaker franchise currently putting out a new installment every year. But how will it change as part of Microsoft Studios' roster of properties? We should immediately consider the possibility of Call of Duty dropping the yearly release strategy, since it's now part of a bigger ensemble of game series forced to co-exist under Microsoft's roof. Halo is no longer an FPS rival to beat, but an ally. Of course, these tentative changes wouldn't happen until Phil Spencer and his team have taken full control of Activision's assets, but it's something worth considering. Almost every Activision studio is currently working on Call of Duty and the free-to-play Warzone component, but Microsoft likely wants to take advantage of their breadth of IPs instead of putting almost every Activision egg in one basket.
And yeah, there's also the possibility of Call of Duty becoming an Xbox/Windows exclusive a few years from now, once the current exclusive content deals with Sony run out. That'd be a major blow to the PlayStation ecosystem, as millions of players have stuck to PlayStation consoles as their platforms of choice to play Call of Duty. At this moment, the crown jewel of the franchise is the F2P battle royale Warzone, which is connecting every CoD release since 2019's Modern Warfare reboot. I doubt Microsoft is willing to cut multiplatform support for such a profitable live-service title, but we could definitely see them making the core Call of Duty releases Xbox/Windows exclusives; it seems like a diplomatic middle point which retains a bulk of the massive profits generated by the game series, and could push FPS fanatics to make the jump to team Xbox. You don't spend around $70 billion to let other companies get access to your biggest triple-A games; that's not how this business works, and those who doubted Microsoft would cut access to big titles such as Bethesda's The Elder Scrolls VI are now living in denial.
How will this affect Blizzard's franchises?
The only Activision-governed teams that have been able to avoid the CoD mines (so far) are Blizzard's. Why? Because their legacy, although tarnished, is still too big to alter in a big way. Development on new StarCraft entries remains non-existent (although the IP is featured in the banner which announced the deal), but Warcraft lives on through World of Warcraft, Diablo IV appears to be hitting its development targets after a number of reboots, and Overwatch 2 is coming… eventually. Plus, the famous card game Hearthstone keeps steadily printing dollar bills. Once Blizzard's workplace issues are dealt with, I'd say the company could enter a new age of fresh projects and looking at their franchises' respective futures rather than retreading walked paths. That could translate into more spinoffs in other genres, giving StarCraft 3 a shot, and maybe letting Warcraft make a triumphant return to RTS, a genre still favored by Microsoft.
The big M folks have shown time and again they're willing to take risks with their IPs while squarely delivering what fans want to play, so I'm fully expecting Blizzard's IPs to expand in big ways and abandon their conservative stances. Will they also become Xbox/PC exclusives? It's too early to tell, but it's a likely scenario, since Blizzard games barely had a presence on consoles before Overwatch and the Diablo III ports. However, I can't see Overwatch 2 and Diablo IV changing in major ways this deep into development and marketing, especially with Microsoft Studios' current lack of spontaneity.
Game Pass will soon put some serious pressure on Sony.
With triple-A games slowly but steadily raising their launch prices, Game Pass has quickly become the go-to offer for folks who aren't into collecting video games and those who simply want to check out as many titles as possible before making purchase decisions. Even if you don't own an Xbox system, Game Pass for PC is a thing you most likely want to have access to. The bang-for-the-buck has been absurd for a while now, and it's only getting better (and worse for the competition). Right now, PlayStation Now is barely enticing for PS4/5 owners, as Sony still refuses to offer their exclusive titles day one on the service like Microsoft is doing, and the presence of third-party games is way more temporary than Game Pass' rotating offerings. Rumors claim they're working hard to upgrade the service this year, with a focus on backwards compatibility for PS3/2/1 games, but both the pricing and the actual contents need to meet the players' (extremely high) demands if they're to compete against the so-called "best deal in gaming."
Even if Call of Duty and Blizzard's franchises don't go exclusive, we're expecting them (plus Activision's legacy library) to be included in Game Pass moving forward and as soon as possible — it's happened in the past with every studio acquired by Microsoft, and there's no reason to believe it won't happen now. We're talking about new Call of Duty releases and Overwatch 2 (for example) hitting the service as soon as they launch. Those are huuuuge Ws that will reel in an absurd amount of new subs. So far, Microsoft's "reclamation strategy" has been built on top of their services and the Xbox ecosystem, which soon won't even require access to specific hardware thanks to the final iteration of xCloud, and these recent developments will no doubt put an absurd amount of pressure on Sony and how they approach the distribution of their games. The "we've got the biggest, flashiest, most cinematic exclusives in gaming" excuse will stop working sooner rather than later, and slowly buying out smaller studios ain't making a difference so far and won't stop Microsoft's impressive advances.
On top of everything, Sony-born legendary characters Crash Bandicoot and Spyro, relevant once again thanks to recent remasters and the former's legacy fourquel, now belong to Microsoft as well; that's quite the journey. And who knows whether they'll be able to return home.
In conclusion, don't be too surprised if Sony retaliates by making some big acquisitions of its own (a couple of Japanese companies come to mind). EA and Ubisoft are two other big Western publishers also up for grabs (and much cheaper than Activision) which already have a healthy relationship with Microsoft, so I wonder how they'll play their cards in the near future, too. Meanwhile, Nintendo keeps doing its own thing, but I wonder how long that will last. As scary and late-capitalism monopolist horror as this entire situation looks, it seems like we haven't reached the endgame yet. Gulp!
Francisco J. Ruiz is that guy who has watched Jurassic Park a thousand times and loves Star Wars. His hunger for movies is only matched by his love for video games. He graduated in English Studies from the University of Malaga, in Spain. As he keeps writing about what he enjoys (and doesn't) for websites all over, he's continuing his studies.