MonsterVerse Set to Continue as 'Godzilla vs. Kong' Director Adam Wingard in Talks to Return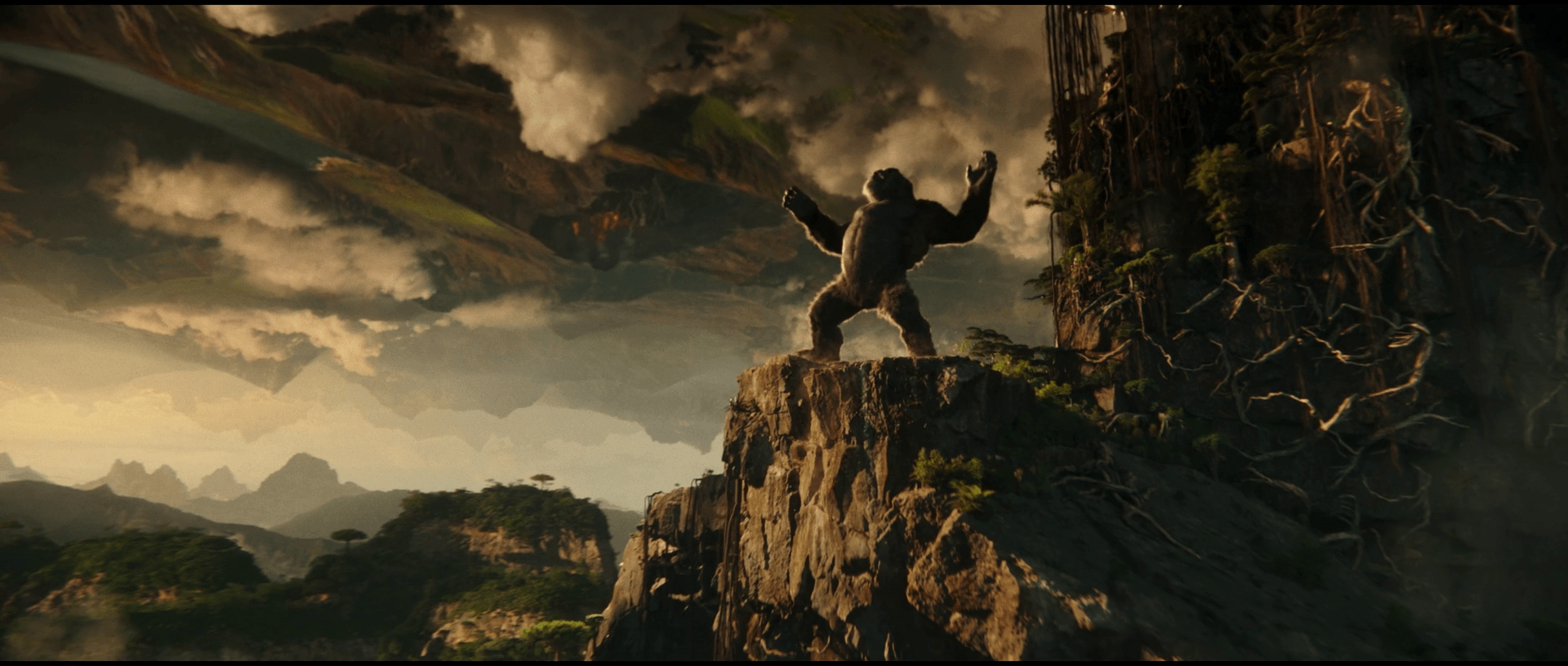 After delivering the most triumphant MonsterVerse installment yet, Adam Wingard might be coming back for more kaiju-sized adventures.
THR has just dropped the news that Legendary has started official talks with Godzilla vs. Kong director Adam Wingard to expand the MonsterVerse past the gargantuan crossover that has brought cinemas worldwide back to life with a global haul which currently sits past $400 million, already topping Godzilla: King of the Monsters' pandemic-less final numbers in 2019 ($386 million).
GvK finally settled on a 75% "certified fresh" score on Rotten Tomatoes, with a 91% audience approval. By cutting some "human fat" and putting the weight of the film on the titular kaijus, Wingard's event film clicked with both die-hard monster mayhem fanatics and casual moviegoers.
Legendary's deal with Toho, which allowed them to use Godzilla and other monsters related to him, pretty much ended with GvK, but negotiations will probably take place (if they aren't happening already) over the coming weeks. There's easy money to be made here for Toho, who are interested in kickstarting a new live-action Gojira continuity after some time off besides 2016's Shin Godzilla. Past reports said Godzilla's owners were quite happy with how Legendary's MonsterVerse was turning out (at least on the creative side of things), but they are also known to be quite protective when it comes to the IP, so they might want to bring him home and capitalize on the Japanese version of the kaiju as the only live-action Godzilla moving forward.
That deal doesn't affect Kong, thus Wingard will be the first director to return for another round of monster-mash in this franchise if Warner and Legendary close a deal with him. Sources claim one of the titles being floated around is Son of Kong, as Godzilla vs. Kong's second act and ending teased quite a lot regarding Kong's species and the Hollow Earth (a massive location which could house many films). The original Son of Kong released in 1933, shortly after the success of King Kong, and focused on, you guessed it, Kong's offspring. Of course, MonsterVerse Kong is a lonely fellow, so one of the first tasks that screenwriters would have to tackle is to find him a girlfriend in the Hollow Earth.
Adam Wingard is currently riding a gigantic wave of success, with both a Face/Off sequel (yes, really) and a balls-to-the-wall adaptation of Thundercats lined up, so talking about a timetable for the tentative project at this moment is pointless.
Francisco J. Ruiz is that guy who has watched Jurassic Park a thousand times and loves Star Wars. His hunger for movies is only matched by his love for video games. He graduated in English Studies from the University of Malaga, in Spain. As he continues to write about what he enjoys (and doesn't), he's studying for a master's degree and working on becoming a teacher.