'The Flash' Sneak Peek Speeds into DC FanDome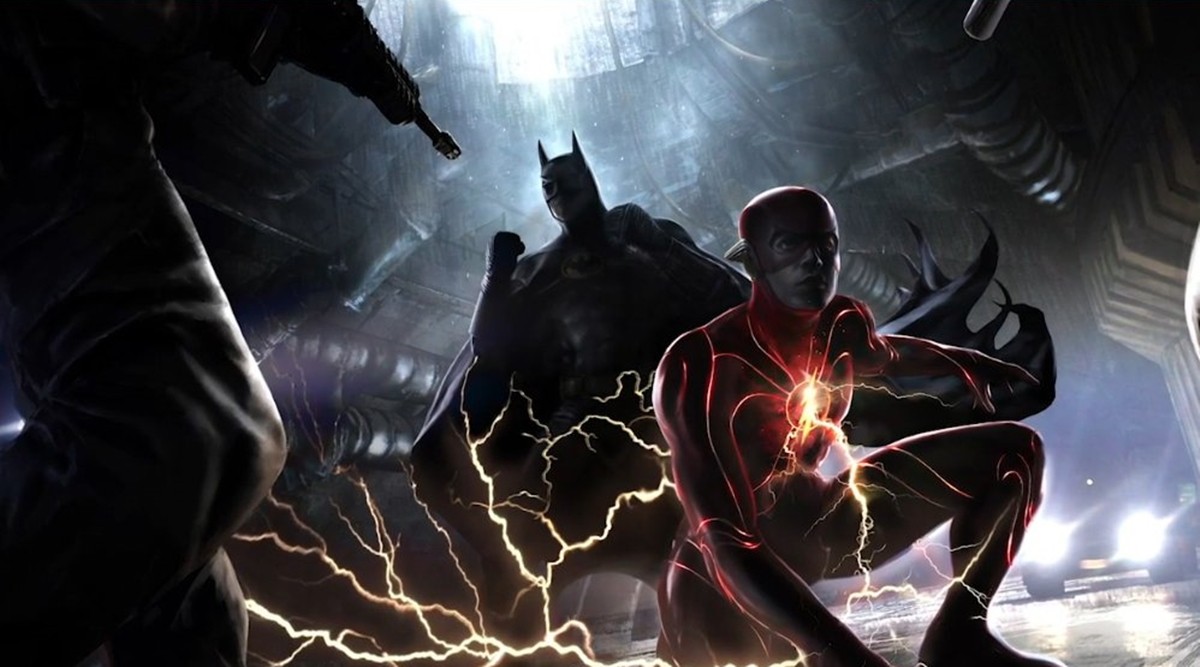 The film that will redefine the DCEU is still over a year away, but DC FanDome has just offered fans a tantalizing glimpse into the future with a special sneak peek at The Flash.
Whilst The Batman trailer may be the most anticipated footage from FanDome, The Flash is the one the film that arguably has the most riding on it. After all, this is the film that will say goodbye to Ben Affleck's Batman and reintroduce Michael Keaton's for a new generation. It's also the film that will introduce Sasha Calle's Supergirl and take the concept of the DC multiverse from comics and TV to the big screen.
Heading into DC FanDome, director Andy Muschietti and producer Barbara Muschietti teased "a little surprise" for the event, so fans knew not to expect a full teaser trailer, but hoped to finally get a look at Ezra Miller's new Flash costume, Michael Keaton suited up as Batman for the first time in almost 30 years, and a first official look at Sasha Calle's Supergirl. Here is that "little surprise":
The story of The Flash is said to be inspired by Flashpoint, the 2011 story that led to DC's New 52 reboot of its comic line. The film, however, will not be a direct adaptation and will not lead to a full-on reboot of the DCEU. Instead, it will take Barry Allen on a journey across the DC multiverse, introducing him to new worlds, new heroes, and alternate versions of the heroes he already knew, tweaking some elements of the main cinematic universe whilst opening up a multiverse of possibilities for future films to explore.
Directed by Andy Muschietti and starring Ezra Miller as The Flash, Michael Keaton as Batman, Sasha Calle as Supergirl, Ben Affleck as Batman, and Kiersey Clemons as Iris West, The Flash runs into cinemas on November 4, 2022.