Marvel Studios Taps Bassam Tariq to Direct 'Blade'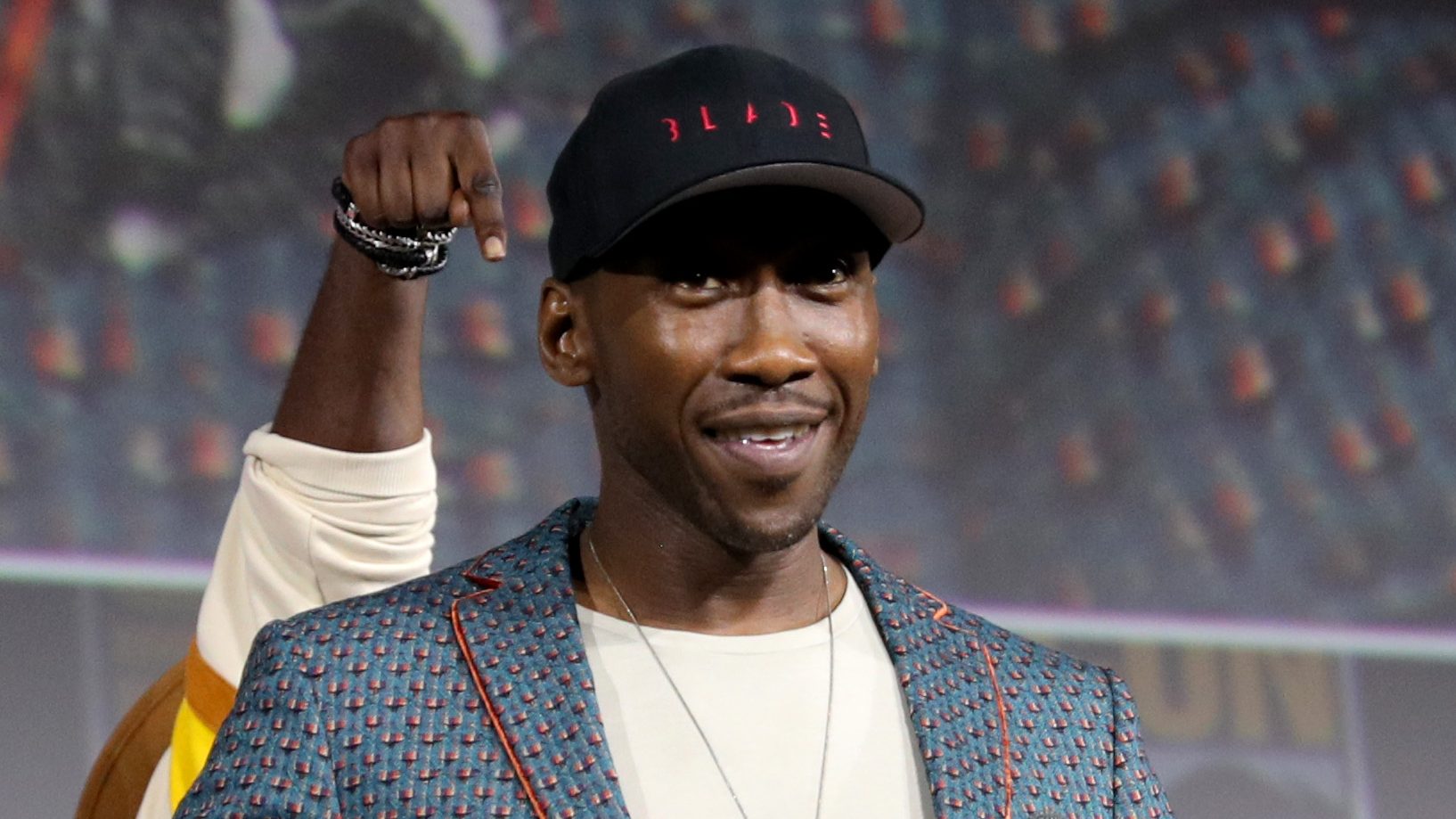 After a long search, it looks like Marvel has finally decided on the director for Blade, starring Mahershala Ali.
From Deadline, Bassam Tariq, who directed Riz Ahmed in last year's Mogul Mowgli, is the pick of the studio to direct the movie. This is the final decision after a very thorough search that has been underway since last fall. A new round of meetings started in March, and after deciding on a shortlist, a handful of directors gave their final presentation for the movie; Tariq's vision won over the producers.
This is not the first time we've heard about Marvel looking at several directors for this movie — a story posted in The Hollywood Reporter on May 5 said that both Marvel Studios and Warner Bros. were looking at more or less the same shortlist of directors for Blade and the Superman reboot J. J. Abrams is producing, respectively. The shortlist given by THR at the time did not include Tariq's name, but Deadline's story from today does imply he has been in the run for several months.
According to the THR story from May, Marvel was aiming for a July 2022 release date with Blade, and they were taking their time to get the script absolutely right. This might have changed though. Stacy Osei-Kuffour is writing the project, and according to Deadline, at one point the studio considered having a writer-director, but it looks like they opted to separate the entities before hiring Osei-Kuffour.
Mahershala Ali was announced to star in the upcoming Marvel movie back in 2019's San Diego Comic-Con. As it was described at the time, it looks like Ali came into Kevin Feige's office a few days after winning his second Academy Award, in February 2019, and told him "I want to do Blade." And the movie was born.
Blade has no release date announced so far, but the empty spot in November 2023 is calling to be filled out.
Miguel Fernández is a Spanish student that has movies as his second passion in life. His favorite movie of all time is The Lord of the Rings, but he is also a huge Star Wars fan. However, fantasy movies are not his only cup of tea, as authors like Scorsese, Fincher, Kubrick or Hitchcock have been an obsession for him since he started to understand the language of filmmaking. He is that guy who will watch a black and white movie, just because it is in black and white.