'Jurassic World: Camp Cretaceous' Gets a New Trailer, Debuts in January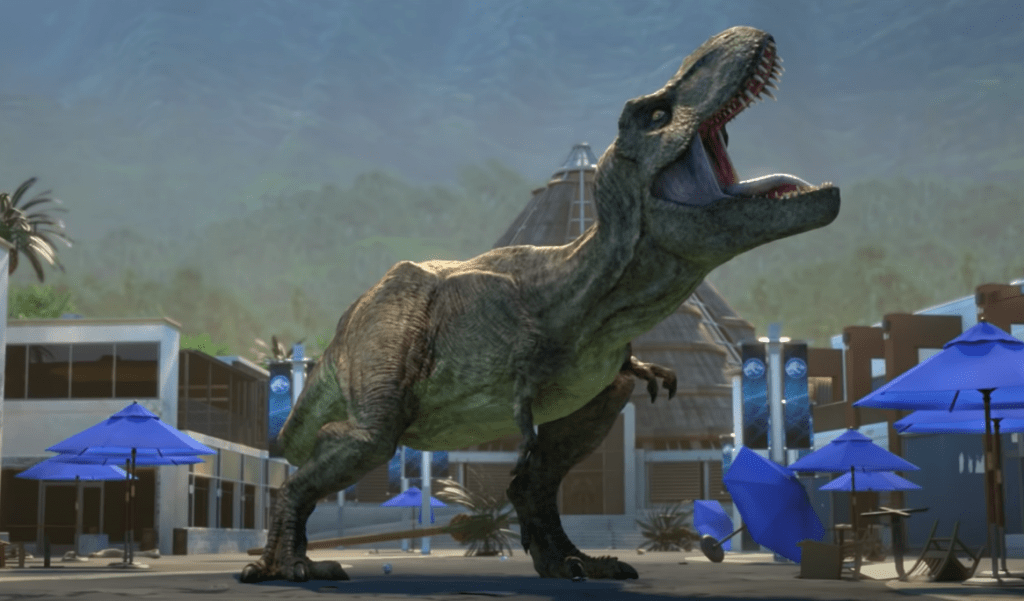 Jurassic World is closed and abandoned, and so is Camp Cretaceous, but the adventure has just started.
We reported in October, shortly after the debut of the show's first season, that Season 2 of Jurassic World: Camp Cretaceous would arrive sometime in 2021. Well, the wait won't be very long now, as it's being released into the wild next month!
It seems like Netflix is following the model of "one big animated production cut into small bites," which has worked out well for them in the past. The surprise trailer dropped yesterday and gave us an extended look at the dangers that the starring group of kids will be facing this time around:
Yup, Rexy is finally showing up. With the Indominus Rex dead at the bottom of the lake after the events of the first Jurassic World movie, the saga's most famous T-Rex now reigns supreme over Isla Nublar. The trailer also reveals that a big bad Ceratosarus might follow in the steps of last season's Carnotaurus, an agry carnivore that gave the children a lot of trouble. Also: Baryonix. I love me some Baryonix.
With Jurassic World: Dominion now delayed well into 2022, it seems like Camp Cretaceous will be the only Jurassic story fans are getting next year. We got a couple of solid teases about the future of the franchise in Season 1, so here's hoping for more.
The end of the preview promises the main characters might not be alone in the island, which presents a number of possibilities, although it probably will be related to the first season's cliffhanger, which I won't spoil here. No Bumpy the little Ankylosaurus in sight though. Sad!
Series creator, writer, and consulting producer Zack Stentz is back for Part 2 of Camp Cretaceous, as well as executive producers Steven Spielberg, Colin Trevorrow, Frank Marshall, Scott Kreamer, and Lane Lueras. DreamWorks is handling the animation for Universal and Amblin, with Netflix distributing the series. Part 2 arrives on January 22.
A new poster which shows the kids in extreme mortal danger (once again) was released yesterday too: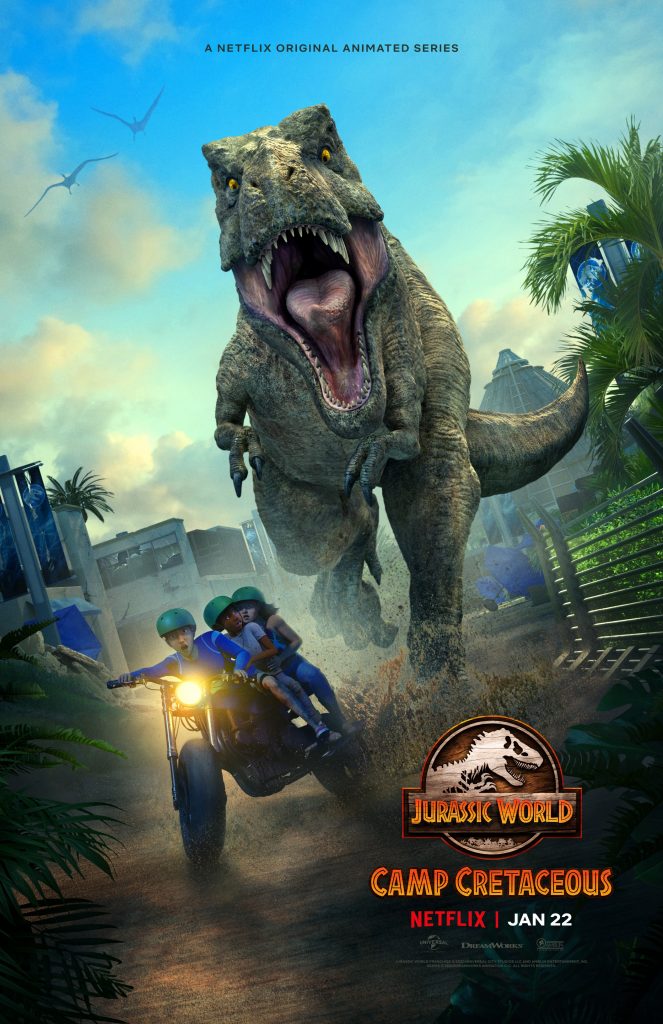 Francisco J. Ruiz is that guy who has watched Jurassic Park a thousand times and loves Star Wars. His hunger for movies is only matched by his love for video games. He graduated in English Studies from the University of Malaga, in Spain. As he continues to write about what he enjoys (and doesn't), he's studying for a master's degree and working on becoming a teacher.