'Jurassic World: Dominion' Delayed to 2022, Gets a Teaser Poster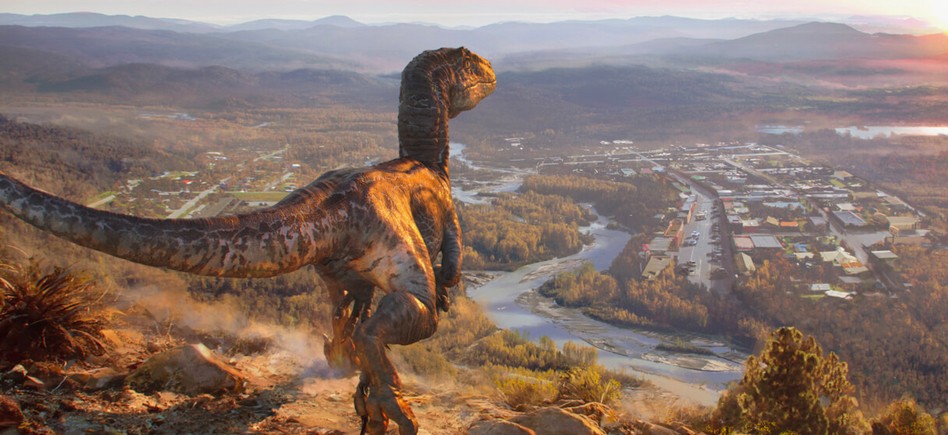 Dinosaurs will be fossilized for a little longer, as Jurassic World: Dominion has been delayed an entire year.
The official Jurassic World Twitter account has just confirmed a much-feared delay for the next installment in the prehistoric saga while also revealing a simple but stylish teaser poster:
While the threequel (or sixquel) hasn't hit any coronavirus-related stops after resuming production a couple of months ago, Universal seems to be taking the safer route here; 2021 is starting to get extremely crowded with blockbusters from 2020 plus the ones which were already there. The new June 10, 2022, release date pretty much guarantees a nice, cozy space for the massive film, which is still shooting in a variety of locations across Europe, Hawaii, and Canada.
This is the last of many delays we've been reporting since Friday, when No Time to Die started a wildfire that will hopefully end with this one. Those flames already took Dune from us this year, and, as a result of the domino effect, The Batman was also removed from our sight, as well as many other DC movies that were supposed to come out in 2021 and 2022. For now, Wonder Woman 1984 is staying put on its Christmas Day release date.
Plot details are still caught in amber. Colin Trevorrow is directing a script written by himself and Emily Carmichael (Pacific Rim: Uprising). We do know, however, that the original cast from 1993's Jurassic Park is coming back, and that even includes Lewis Dodgson, the mysterious human antagonist of the film, who will now be played by Campbell Scott.
Also, fans of Jurassic Park who were disappointed by the promise that represented Jeff Goldblum's appearance in Jurassic World: Fallen Kingdom, fear not, as Sam Neill confirmed three months ago that their roles will be sizeable and not small cameos.
Francisco J. Ruiz is that guy who has watched Jurassic Park a thousand times and loves Star Wars. His hunger for movies is only matched by his love for video games. He graduated in English Studies from the University of Malaga, in Spain. As he keeps writing about what he enjoys (and doesn't) for websites all over, he's continuing his studies.