The Russo Brothers Are Definitely Interested in Returning to the MCU for 'Secret Wars'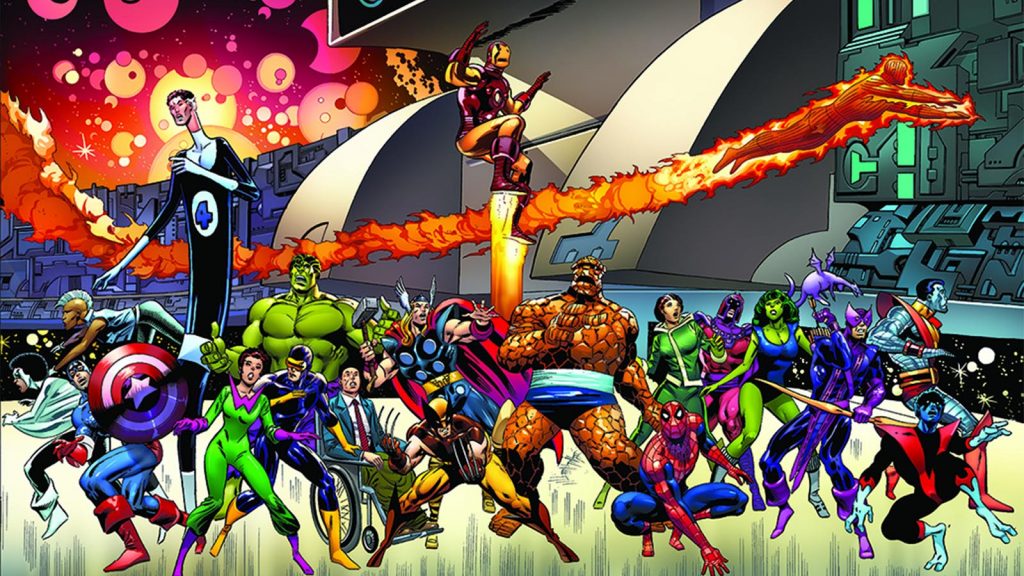 Marvel Studios' impressive directing duo has once again expressed interest in bringing the gargantuan crossover to the big screen.
Anthony and Joe Russo, helmers of The Winter Soldier, Civil War, Infinity War, and Endgame, left the Marvel Cinematic Universe last year after closing out over ten years worth of storytelling and interwoven narratives with the help of Christopher Markus and Stephen McFeely, the masterminds behind those incredibly tight and packed scripts. During the promotion of Avengers: Endgame, the creative team was asked if they would be interested in returning to the MCU. The answer was positive: Secret Wars is an exciting enough story.
Secret Wars is a twelve-issue crossover that ran from 1984 to 1985. It was written by Jim Shooter, who was one of Marvel's big names in the 80s and editor-in-chief back then. The story was created to support Mattel's interest in making toys of Marvel characters, as they wanted a big publishing event they could build a theme around. Even though it was called "uninspired" and "juvenile" by critics, Secret Wars became a best-seller when it was published in 1984, selling more copies than any other comic in the previous 25 years.
BroBible recently had a chat with the Russo brothers regarding Extraction, which they produced, Marvel, and cinema in general. Once again, they were asked if they would be interested in adapting Secret Wars. And their answer was pretty much the same. This is what Joe Russo had to say about the original comic book run:
You know, I read that when I was 10 or 11, and it was the scale of getting all of the heroes together. It was one of the first major books to do that — that was really event-storytelling to me at its finest. And what happens when you put all of those personalities together. I also like the idea of villains having to team up with heroes. Anth and I like complicated relationships between heroes and villains, we like villains who believe they're heroes in their own stories, so it's all sort of built into this notion of Secret Wars. To execute something on the scale of Infinity War was directly related to the dream of Secret Wars, which is even larger in scale.
Anthony added:
It would be the biggest movie you could possibly imagine, so that's what really excites us about the story — the ambition of it is even bigger than the ambition of the Infinity Saga.
With the X-Men and Fantastic Four mythologies, along with a bunch of returning characters and new faces, on the MCU's horizon, Secret Wars is bound to happen at some point. Kevin Feige stated the upcoming Phase 4 will be all about new beginnings and setting up a fresh gameboard, so any future major events are still a long way off, but the idea of Marvel Studios trusting their biggest players with a crossover that could top Infinity War and Endgame is invigorating to say the least. For now, Anthony and Joe Russo are targeting The Gray Man next, which is being described as Netflix's biggest blockbuster yet.
Francisco J. Ruiz is that guy who has watched Jurassic Park a thousand times and loves Star Wars. His hunger for movies is only matched by his love for video games. He graduated in English Studies from the University of Malaga, in Spain. As he continues to write about what he enjoys (and doesn't), he's studying for a master's degree and working on becoming a teacher.