Warner Bros. Responds To Controversial J.K. Rowling Comments
Warner Bros. issued a statement in response to the growing controversy over recent statements British author and Harry Potter creator J.K. Rowling made on Twitter in regards to transgender identity, affirming their commitment to inclusiveness.
The public statement from Warner Bros., released to Variety, is the latest in a string of strong public rebukes of the popular author in regards to her statements, roundly criticized as anti-transgender. In the statement, Warner Bros. said:
"The events in the last several weeks have firmed our resolve as a company to confront difficult societal issues. Warner Bros.' position on inclusiveness is well established, and fostering a diverse and inclusive culture has never been more important to our company and to our audiences around the world."
The statement does not mention Rowling by name, or her statements in particular. Warner Bros. is in a difficult position when it comes to the author. The Harry Potter franchise represents a major pillar of the WB portfolio, all the more important with the proliferation of streaming content and ancillary revenue streams like merchandise and theme park attractions.
Rowling writes and executive produces the new prequel Fantastic Beasts franchise for Warner Bros. The first two films suffer from middling reviews and diminishing returns, not to mention their fair share of controversy already for the alleged behavior of actor Johnny Depp.
Others involved in the film universe J.K. Rowling has created have been much more direct and blunt in their responses. Daniel Radcliffe issued a statement in support of trans rights, as has Eddie Redmayne, and Emma Watson tweeted her support for transgender people tonight:
Trans people are who they say they are and deserve to live their lives without being constantly questioned or told they aren't who they say they are.

— Emma Watson (@EmmaWatson) June 10, 2020
Rowling posted an essay on her website today defending her statements. However, the post was largely viewed as doubling down on her negative stance, prompting the escalation in public distancing from her and her viewpoints from individuals associated with the franchise, and now Warner Bros.
The next installment of the Fantastic Beasts franchise is expected in 2021, though that date was set before the disruption of the Coronavirus global pandemic. No word on if there have been impacts to the start of production for the film.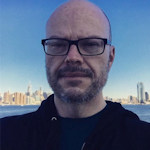 Darby Harn is a contributor for Screenrant, CBR.com, Star Wars News Net, and Movie News Net. He is the author of the sci-fi superhero novel EVER THE HERO. His short fiction appears in Strange Horizons, Interzone, Shimmer, and other venues.