'Fantastic Beasts 3' Delayed to 2021; Johnny Depp in Trouble?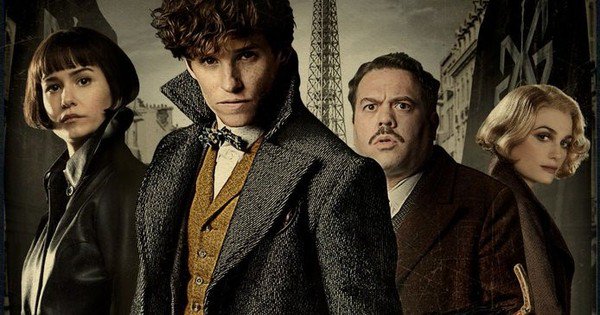 Warner Bros. has officially revealed that the third Fantastic Beasts and Where to Find Them movie has been delayed to 2021 after a production delay to ensure that the movie can be the best that it can be after the second film, The Crimes of Grindelwald, was met with disappointing reception and financial returns. However, aside from making sure that the script is the best that it can be, there's a rumor that Warner Bros. are worried about Johnny Depp's public image impacting future films in the series.
According to Deadline, the next movie will be released a year later than originally intended, set for a November 12, 2021 release window instead of the planned November 20, 2020 date (which was taken by Dune). There is no word on how this might impact the schedule of the two other planned sequels that are in the pipeline. The movie series is a prequel to the entire Harry Potter franchise, providing greater context to Albus Dumbledore's history as a legendary wizard, Lord Voldemort's eventual rise to power, and expanding on the Wizarding World in a globe-trotting adventure, all from the perspective of an unlikely hero: Newt Scamander, an eccentric magizoologist whose work is required reading for Hogwarts students years later.
Plans for a delay were first discovered when it was revealed that the movie's production, intended to start in Summer 2019, was pushed back to Autumn 2019, and later Spring 2020. Warner Bros. are still fully committed to keeping Fantastic Beasts as a five-installment series, a plan which was decided upon shortly before the release of the first Fantastic Beasts movie. The official reasons discussed have to do with wanting to make sure that the scale of the film is suitably epic, although it's likely that Warner Bros. are wanting to make sure that the third film's script is a winner before shooting a single frame of film. They may also be interested in looking for a new director to inject new life into the franchise, as while David Yates has given the franchise some of its most memorable moments, it may be time for a new perspective, since he's been making Wizarding World movies for eleven years straight.
In addition, Page Six reports on a rumor about the film that might explain the reasoning for the delay: Johnny Depp, who plays the antagonist Gellert Grindelwald and has a prominent role in the series, is a walking public relations disaster due to ongoing lawsuits related to alleged abuse of his ex-wife Amber Heard. (Depp denies those claims.) Since that's a big problem that won't be going away, Warner Bros. are said to be quite worried that Depp's image could be a significant problem to selling future Fantastic Beasts movies, and that they aren't sure how to handle the situation. Female executives are especially concerned, considering the mixed messages that would be sent by keeping Depp on-board with the franchise after ousting former Chairman and CEO Kevin Tsujihara after a history of sexual misconduct came to light.
Worth noting is that Depp was J. K. Rowling's choice for the role, and due to her status as the franchise's creator, she has a significant amount of clout over what happens next. Rowling's public defense of Depp has reportedly been a cause of headaches behind-the-scenes, as that move effectively boxed them in. While Depp remains controversial, his performance as Grindelwald was seen as a highlight of the second film. It remains to be seen what will happen next, but a decision will have to be made before filming begins next year.
The third film in the Fantastic Beasts series is set to release on November 12, 2021.

Grant Davis is a freelance writer who has covered entertainment news for more than seven years. His articles have frequently appeared in Star Wars News Net as well as as other entertainment-related websites. As someone who grew up on Star Wars and comic book movies, he's completely thrilled with the current era of genre entertainment.