S. J. Clarkson, Marc Guggenheim, Roberto Orci Circling Sony Marvel Universe Projects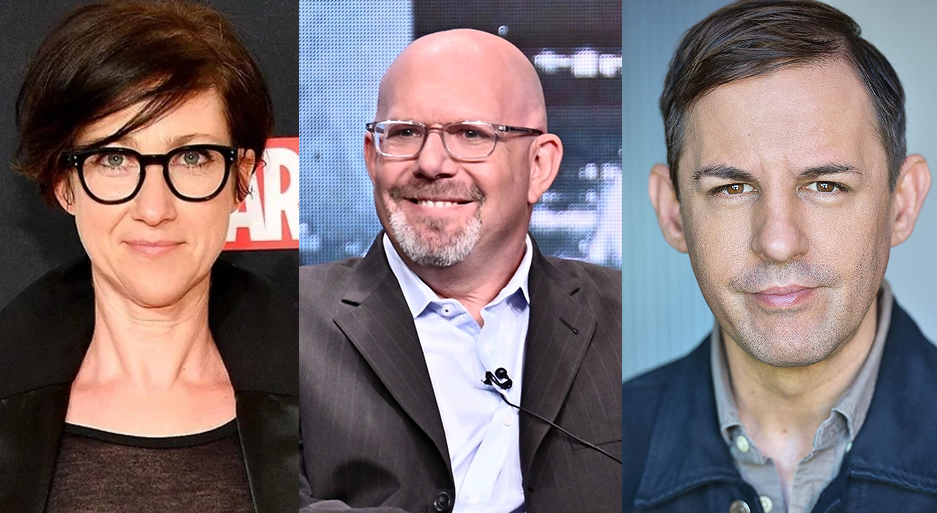 After Venom greatly exceeded box office expectations, Sony have hit the greenlight on a number of other Marvel projects to expand their Spider-Man spin-off universe that's tangentially connected to the Marvel Cinematic Universe. To move three separate projects forward, Sony have enlisted assistance from director S. J. Clarkson (Jessica Jones, The Defenders) and writers Marc Guggenheim (Green Lantern, Arrow) and Roberto Orci (Transformers: Revenge of the Fallen, Star Trek).
Recently, Variety reported that S. J. Clarkson is on the shortlist to direct a Marvel movie starring a female character for Sony Pictures. While it's not 100% clear who it is, rumors suggest that the character will be a take on Madame Web. Madame Web would certainly be an unusual star for a Marvel movie, given that the character is known for being an elderly, blind character on life support who serves as more of a mentor figure to Spider-Man than a hero; however, it's entirely possible that instead of Cassandra Webb – the elderly character in question – Sony are looking to have a film that revolves around Julia Carpenter, the second character to use the alias, who happens to be much younger and has a power set that's closer to Spider-Man. Or perhaps it's that both Carpenter and Webb are involved in the story, with the former being the main character that serves as a student to the latter. At this time, there is no screenwriter involved, and no actresses have been approached for the title role, but Amy Adams and Charlize Theron are said to be actresses that the studio want for the role.
Not too long afterward, Deadline reported that Marc Guggenheim, known for his involvement with the Arrowverse line of shows on The CW, is working on Jackpot, which is about a pretty recent yet nonetheless obscure character that Guggenheim worked with when she was first introduced in the comics, even writing a three-issue miniseries with the character. The character has luck-based superpowers and was written in a way that suggested that she was Mary Jane Watson in disguise, but ultimately, she turned out to be a different character altogether. Lastly – although this report came first – Roberto Orci was recently stated to be involved with writing another unknown project, according to Collider. (The Wrap originally broke the story, but they have seemingly taken it down for some reason.) The writer previously worked with Sony Pictures on The Amazing Spider-Man 2, which was an underperformer and indirectly led to Spider-Man's introduction into the Marvel Cinematic Universe, making Orci seem like an odd hire.
Sony are currently using their odd relationship with the Marvel Cinematic Universe to their advantage. While the movies that they make are not officially part of the setting, Sony are using the goodwill that they've gained from cooperating with Marvel Studios – in spite of briefly pulling the plug and later agreeing to an extended partnership – to sell their movies. For instance, the Morbius trailer not only features a line stating that they're the same studio that made the two recent Spider-Man movies (which they co-produced with Marvel Studios) alongside Venom, but it also features a direct allusion to the ending to Far From Home and includes Michael Keaton's Homecoming character Adrian Toomes. While the Marvel Studios movies don't directly have to acknowledge Sony's movies, Sony are using the world-building from the Spider-Man movies to shape their shared universe. While Venom did not utilize this in the slightest, it seems like this may be the norm going forward. You can check out the trailer for the now-delayed Morbius below:
Other projects that are rumored to be in development include Silk, Nightwatch, Man-Wolf, Solo (speculated to be Orci's project), Kraven, and Mysterio. As of right now, the only dated Sony's Universe of Marvel Characters releases are Morbius for March 19, 2021 and Venom: Let There Be Carnage for June 25, 2021. Also on Sony's slate are the untitled sequel to Spider-Man: Far From Home (which they will co-produce with Marvel Studios) and their animated sequel to Spider-Man: Into The Spider-Verse on November 5, 2021 and October 7, 2022 respectively.

Grant Davis is a freelance writer who has covered entertainment news for more than four years. His articles have frequently appeared in Star Wars News Net as well as as other entertainment-related websites. As someone who grew up on Star Wars and comic book movies, he's completely thrilled with the current era of genre entertainment.