'Spider-Man' is Back in the Marvel Cinematic Universe for at Least Two Movies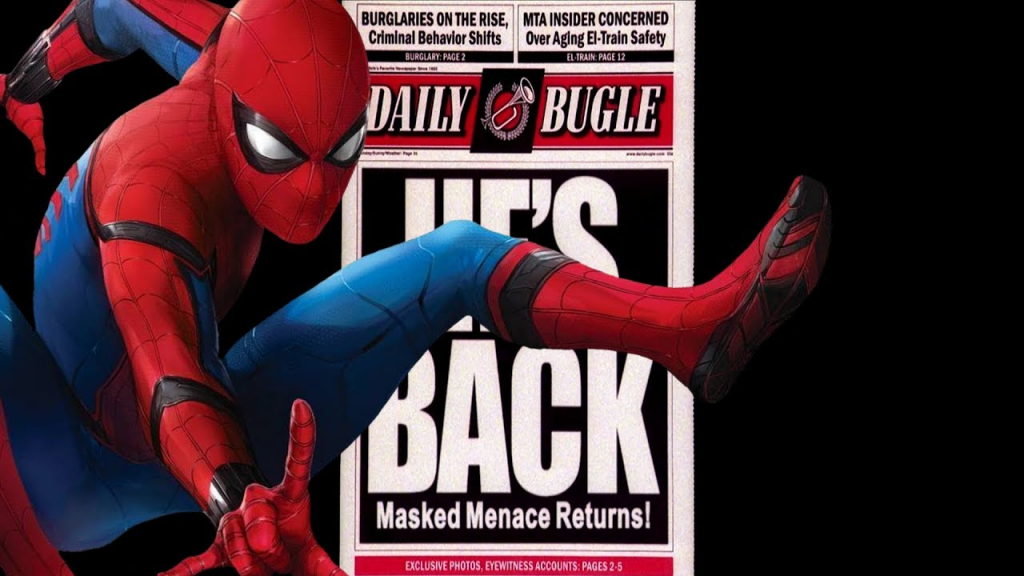 Cooler heads have prevailed! After an unexpected breakup a little over a month ago, Sony and Marvel Studios are continuing to reteam on Spider-Man to at least cap off the current trilogy of Marvel Cinematic Universe films in 2021 and have Tom Holland's Peter Parker pop up in another Marvel Studios movie.
According to Variety, Sony and Marvel have decided to renew their partnership, with an untitled third MCU Spider-Man movie in the works, which will once again star Tom Holland and will directly play off of the game-changing mid-credits scene of Spider-Man: Far From Home. The movie is set to release on July 16, 2021, and as previous reports have indicated, Chris McKenna and Erik Sommers are writing after working on both Spider-Man: Homecoming and Far From Home. As of right now, it is not clear if Jon Watts will be back to direct, as he was not contracted for a third film. Alongside Marvel Studios President Kevin Feige, Amy Pascal (who helped facilitate the initial Spider-Man deal back in 2015) will produce through her Pascal Pictures label. Kevin Feige emphasized his excitement to continue the partnership with the following statement:
"I am thrilled that Spidey's journey in the MCU will continue, and I and all of us at Marvel Studios are very excited that we get to keep working on it. Spider-Man is a powerful icon and hero whose story crosses all ages and audiences around the globe. He also happens to be the only hero with the superpower to cross cinematic universes, so as Sony continues to develop their own Spidey-verse you never know what surprises the future might hold."
The statement also implies that part of the terms of the agreement was to allow Sony use of Spider-Man in their own spin-offs. Sony launched two separate universes last year with Venom, another live-action universe (but one that didn't actually have Spidey in it) that's getting a continuation next year, and the animated Spider-Man: Into the Spider-Verse, which is set to receive both a direct sequel and a female-led spin-off. As of right now, Sony have not confirmed if Tom Holland will cameo as Spider-Man in any of their movies, and it's not likely that he will appear in either Morbius (which is in post-production) or Venom 2 (which is about to begin production).
The Hollywood Reporter also clarifies that the current deal that's in place means that Spider-Man will continue be a part of the Marvel Cinematic Universe with both a new standalone film and one appearance as a guest star in another Marvel franchise. Where the deal goes from there after those two movies are accounted for, they can't say. Marvel Studios will retain creative control on both of these projects. There are also hints that the two universes could cross over and reference one another as they both continue, but details on this potential synergy are still incredibly early and are subject to change.
Deadline adds some information about the financial side of discussions. Allegedly, Disney wanted to pay 50% of expenses on the next film in the Spider-Man series in exchange for receiving 50% of the returns, although other reports disputed what the exact split was. Instead, the split favors Sony, who get 75% of returns from the film after handling an equal portion of the expenses, while Disney receive and handle the remaining 25% of returns and expenses respectively. Disney continues to be the sole recipient of the financial returns on the merchandise, which is the same as it's been since 2012 when Sony sold those.
As of late, there have also been rumors that tech companies like Amazon and Apple are mulling over a possible purchase of Sony Pictures, which may result in the Spider-Man rights fully reverting back to Marvel Studios. Right now, those remain rumors, but it seems entirely possible that the current deal is a temporary measure to ensure that the IP remains a stable source of income for Sony and Marvel alike as Sony weighs out their options. In any case, Tom Holland, who has been relatively quiet on Instagram since the drama started, seems to be elated, as he's shared a clip from The Wolf of Wall Street celebrating the fact that he'll still be a part of the MCU:
The news also comes after the less-seen announcement that Sony and Disney will continue to cooperate on PlayStation Vue; as such, Disney's programming will be available to stream on Sony platforms. In general, it appears as though Disney are positioning themselves to stay partnered with Sony for quite some time, which likely means that we will continue seeing Spider-Man in the Marvel Cinematic Universe for the foreseeable future.
The untitled third Spider-Man film will be released on July 16, 2021.

Grant Davis is a freelance writer who has covered entertainment news for more than four years. His articles have frequently appeared in Star Wars News Net as well as as other entertainment-related websites. As someone who grew up on Star Wars and comic book movies, he's completely thrilled with the current era of genre entertainment.