Marvel Studios and Sony Pictures Freeze 'Spider-Man' Partnership (For Now)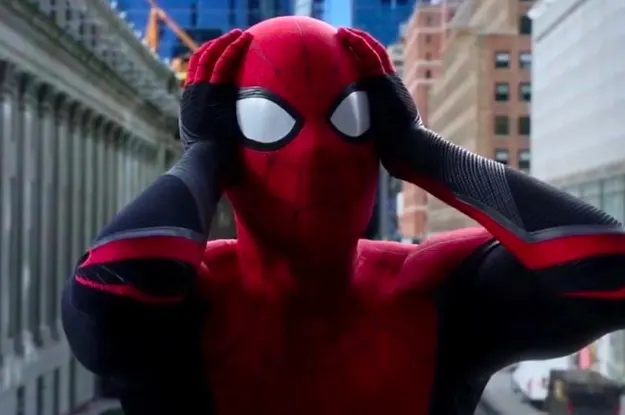 In a shocking move, Marvel Studios and Sony Pictures have called it quits on their partnership due to a financial disagreement over financing future Spider-Man movies, although there's a chance that they'll reverse this decision. Either way, the character's next two films will still involve Tom Holland and Jon Watts.
Per Deadline, there are no good guys in this situation. Disney wanted Sony to take a 50/50 co-financing agreement on future films after backing the bill for Homecoming and Far From Home, and expected Sony to be content with this. Meanwhile, one account suggests that Sony executive Tom Rothman refused to even negotiate with these terms and shut down the partnership on the spot, and countered by continuing with the current offer where Marvel get 5% of the first-dollar gross. Another account suggests that Rothman was willing to play ball, but Disney refused to compromise. Even still, that's not a great look for either party, considering that Rothman has a history of violence with comic book movies, and Disney still makes a ton of money off of Spider-Man merchandise regardless of whether or not they actually make the movies.
Perhaps a miracle will happen down the road, like with James Gunn getting hired back to do Guardians of the Galaxy Vol. 3, as  but right now, things are not looking great. Considering that Spider-Man: Far From Home is now Sony's highest-grossing movie thanks to Marvel's help, perhaps Sony's upper brass will order an intervention, and Disney will have to bargain for less expensive terms. Marvel apparently had interest in using some of Sony's other Spider-Man adjacent Marvel characters, suggesting that there's definitely an interest in keeping the two connected.
Variety is noting that further discussions are not off the table, so there's still hope that both sides can pull themselves together and keep the wall-crawler back where he belongs: in the context of the greater Marvel Universe. I can certainly imagine that the two parties could schedule some emergency meetings in the very near future, given how poorly everyone is taking this news. Other sources are also adding that things aren't completely set in stone just yet, explaining that Kevin Feige has had some involvement in other Spider-Man movies, and part of the negotiations (which are still ongoing) involve credit disputes:
Update: A Sony rep told us it's their belief this dispute is simply over a producer credit and negotiations are ongoing. They further clarified Feige has contributed to other Spider-centric movies that he did not receive a producer credit on. https://t.co/IwwnqBOJ7S

— io9 (@io9) August 20, 2019
A small update: I've also confirmed negotiations over the fate of Tom Holland's Spidey in the MCU are still ongoing, and ~could~ still be salvaged. Buuuuut going public with this news isn't a great sign! https://t.co/khC1MV2He5

— Adam B. Vary (@adambvary) August 20, 2019
As an update, multiple sources are confirming that talk of Sony and Disney parting ways on Spider-Man is premature. Negotiations are ongoing and nothing is finalized. Still holding out hope for that Spider-Man/Fantastic Four movie! pic.twitter.com/iBEZdSk6sl

— Erik Davis (@ErikDavis) August 20, 2019
Sources tell EW that negotiations are still ongoing, so Spider-Man's MCU fate may not be sealed just yet. https://t.co/5JNakLuRMU

— Entertainment Weekly (@EW) August 21, 2019
WAITTTTTTT!

Hold it, hope's not lost yet. It's not over for Spider-Man. There's still a chance.

— Daniel Richtman (@DanielRPK) August 20, 2019
Deadline might have jumped the gun on the #SpiderMan news. Lots of sources both publicly and privately are saying it could be saved. Hearing multiple people say to be patient as it isn't over yet. pic.twitter.com/Jxry1LbKQZ

— Jeremy Conrad (@ManaByte) August 20, 2019
Word seems to be that Deadline may have jumped the gun on this one. Fingers crossed that things work out in the end, but I hope that the title Far From Home wasn't eerily prophetic of Spider-Man's cinematic fate going forward.
Spider-Man: Far From Home is now in theaters, with a Director's Cut hitting theaters on August 31.

Grant Davis is a freelance writer who has covered entertainment news for more than four years. His articles have frequently appeared in Star Wars News Net as well as as other entertainment-related websites. As someone who grew up on Star Wars and comic book movies, he's completely thrilled with the current era of genre entertainment.