'Aladdin' Producer Talks About the Potential for a Sequel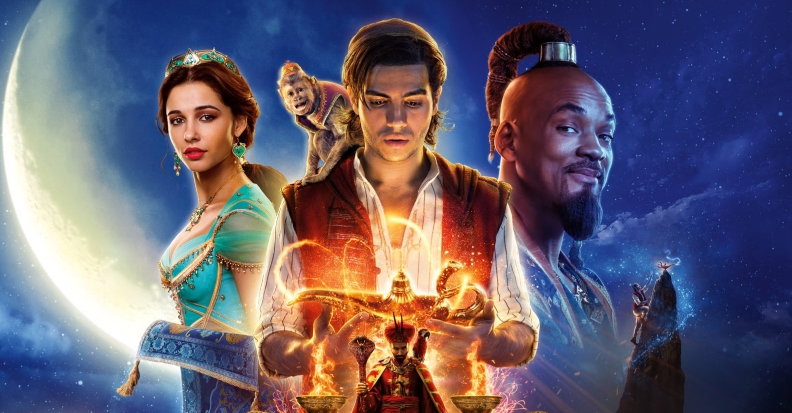 With Aladdin still riding the magic carpet to box office glory we finally have our first official confirmation that Disney are considering a sequel to the unexpected success story.
Talk of a sequel first surfaced as early as June when The DisInsider's Skyler Shuler tweeted that we could expect a sequel announcement "soon" as the film crossed the $720M mark. Now, the film has officially crossed the $1B milestone and that sequel talk is starting to get much more official. Recently, producer Dan Lin told Syfy Wire the following:
"We'd love to [do a sequel]! People clearly loved the movie and watched it multiple times and we get lots of fan letters and people asking us to make Return of Jafar, and I can just tell you we're in the early stages right now, but we're certainly talking about another movie. Like with Aladdin, it will not be a straight remake of any movie that's been made before, so we're looking at 'where's the best way to go with these characters'… The audience response has really touched us in thinking about where we can go with these stories, and we feel like these characters have more adventures in store."
When sequel talk first started appearing it was said that we shouldn't expect director Guy Ritchie to climb aboard the magic carpet for a second instalment. Whilst Ritchie was an unexpected choice for the Disney musical, it certainly paid off for Disney with the director delivering a fun filled adventure that managed to be both faithful and new. Lin also noted that Ritchie potentially returning was not out of the question:
"Yeah, I think that's certainly the hope. He made the movie for his kids. They loved Aladdin, both the original animated movie and the Broadway musical, and they wanted him to make a movie that they could see. So he certainly loved the experience, I think both he and Will Smith – even before the box office success, they said it was the best filmmaking experience of their lives and they had so much fun doing it. And we'd love to have Guy back and get the team back together. If we do another Aladdin movie, we'd certainly love to have him at the helm."
Speaking with ComicBook.com, Lin elaborated slightly:
"[When making Aladdin, we just wanted] to just make the best movie we could and let audiences tell us if they wanted to see more. And I would say resoundingly audiences want to see more… So we feel like there's more story to tell… We're really looking at what's been done in the past and the home video, and there's just so much story to tell with the underlying materials. So without giving away too much, we are certainly exploring where we can go with this franchise."
As someone who loved the movie, and one of those who did see it multiple times, I am so happy to hear Lin confirm that they are in early talks. With two sequels and an animated series to draw from, the creative team will certainly have plenty of adventures they can take inspiration from. But, as Lin notes, the sequel won't just be a remake of The Return of Jafar. Whilst the first animated sequel may provide a starting point, with Jasmine now Sultan and Genie turning human upon being freed from the lamp, any live action sequel will have to chart it's own course for Agrabah's heroes and villains.
Aladdin is still playing in theaters, and will be released on digital on August 27, 2019, and 4K UltraHD, Blu-Ray, and DVD on September 10, 2019.