Production Dates for Three Disney+ Marvel Shows Possibly Revealed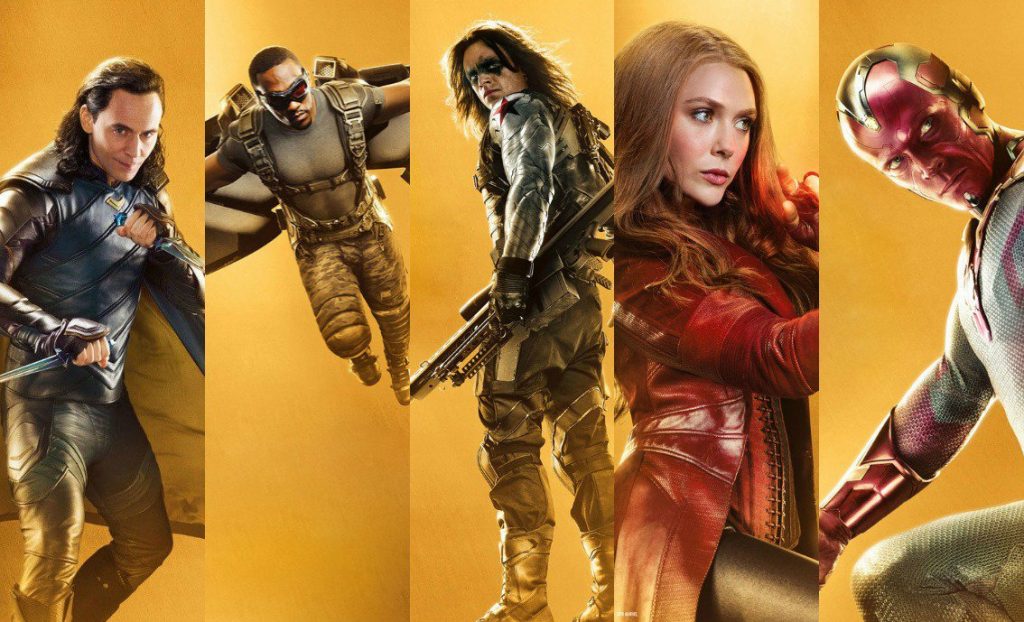 Some information about when three of Disney+'s big Marvel Studios-produced shows – The Falcon and the Winter Soldier, WandaVision, and Loki – have now come to light, suggesting that Marvel wants to hit the ground running with their television slate, even though it won't arrive until late into the first year and early into the second year of the streaming platform.
The first show that will begin filming is actually WandaVision, according to The Film and Television Industry Alliance (via MCU Cosmic), which state that filming on the project will begin on September 21, 2019. This in spite of the fact that it's set to arrive in Spring 2020, months after the first Marvel Studios show becomes a part of Disney+. It's likely that the early start date has everything to do with Doctor Strange in the Multiverse of Madness, which WandaVision star Elizabeth Olsen will also star in.
Thanks to the efforts of Production Weekly, it appears as though the second show to film will be The Falcon and the Winter Soldier. It'll start shooting about a month later on October 22, 2019, which should be more than enough time for the show's Autumn 2019 release date. This matches up with what Sebastian Stan has said, as he has been on-record explaining that the show will start filming in October.
Lastly, Loki (which will also be released in Spring 2020) is expected to begin filming in late January 28, 2020, according to DiscussingFilm:
The Disney+ 'LOKI' series is eyeing to begin filming on January 28th. (EXCLUSIVE) pic.twitter.com/EfDmitVTHA

— DiscussingFilm (@DiscussingFilm) August 8, 2019
So far, the only live-action series announced to not have a planned start date is Hawkeye. There's also the What If…? series in the pipeline, but since it is an animated production, live-action filming is not necessary. Other shows are likely planned, but for now, the five shows represent all of Marvel's announced shows between now and the end of 2021.
Marvel's Phase 4 slate includes Black Widow, The Falcon and the Winter Soldier, The Eternals, Shang-Chi and the Legend of the Ten Rings, WandaVision, Doctor Strange in the Multiverse of Madness, Loki, What If…?, Hawkeye, and Thor: Love and Thunder. A third Spider-Man movie is believed to be part of the slate, but has yet to be announced.

Grant Davis is a freelance writer who has covered entertainment news for more than four years. His articles have frequently appeared in Star Wars News Net as well as as other entertainment-related websites. As someone who grew up on Star Wars and comic book movies, he's completely thrilled with the current era of genre entertainment.