The Hunt Begins in 'Prey' Trailer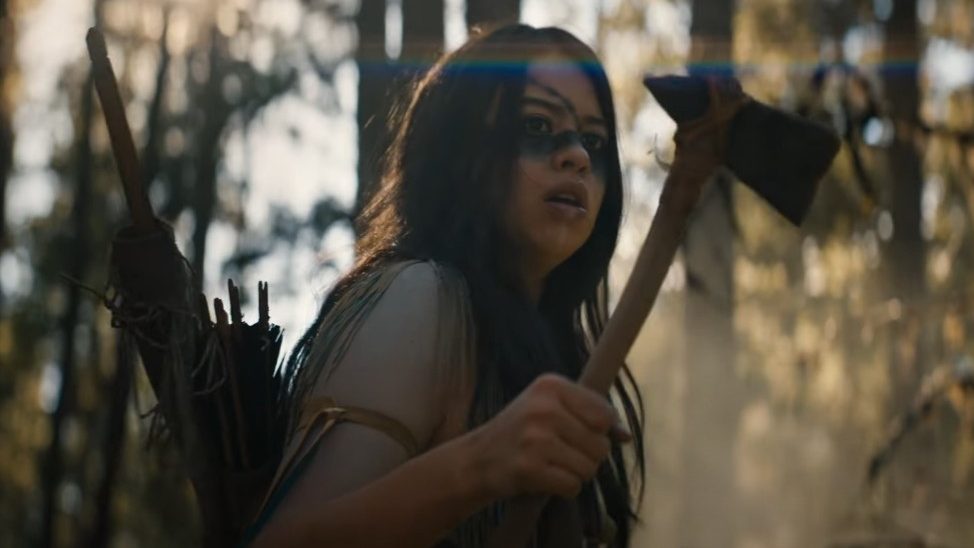 After a short teaser last month, 20th Century Studios and Hulu have finally released the full trailer for Prey, a new Predator film coming on August 5.
The film entered production roughly a year ago, when we learned Legion and Roswell alum Amber Midthunder was going to lead the cast. Otherwise, not much was revealed about the highly secretive rework of the Predator franchise, which hit a painful low (both financially and critically) with 2018's The Predator.
Check out the full trailer, which is full of suspense and teases some tense and dirty action sequences, below:
As we learned last year, Prey will be distributed through Hulu in the US, with a likely Star (a branch of Disney Plus) release for international markets. While the original plan was a theatrical release, the Predator franchise isn't a guaranteed hit anymore, so Disney has shifted its position to streaming for now. The same has happened with Alien, a sister Fox-inherited sci-fi franchise with a Hulu series currently in pre-production — Don't Breathe director Fede Álvarez is said to be developing a new film for the streamer, too.
Prey was in active development before The Predator opened and flopped. Shortly afterwards, the Disney-Fox deal happened, and everyone was expecting the House of the Mouse to hit the brakes with the franchise and maybe look for a "back to the roots" take on the material, but surprisingly, the film survived the transition. The synopsis reads as follows:
Set in the Comanche Nation 300 years ago, "Prey" is the story of a young woman, Naru, a fierce and highly skilled warrior. She has been raised in the shadow of some of the most legendary hunters who roam the Great Plains, so when danger threatens her camp, she sets out to protect her people. The prey she stalks, and ultimately confronts, turns out to be a highly evolved alien predator with a technically advanced arsenal, resulting in a vicious and terrifying showdown between the two adversaries.
Alongside the exciting trailer, a new poster has also arrived via social channels:
Dan Trachtenberg (10 Cloverfield Lane, The Boys) directs. The script was written by Patrick Aison (Jack Ryan, Treadstone). Veteran Predator franchise producer John Davis also worked on the project alongside Jhane Myers (Monsters of God), with Lawrence Gordon (Watchmen), Marty Ewing (It: Chapter Two), James E. Thomas, John C. Thomas, and Marc Toberoff (Fantasy Island) serving as executive producers.
The film features a cast comprised almost entirely of Native and First Nation's talent, including Amber Midthunder, newcomer Dakota Beavers, Stormee Kipp (Sooyii), Michelle Thrush (The Journey Home), and Julian Black Antelope (Tribal).
Francisco J. Ruiz is that guy who has watched Jurassic Park a thousand times and loves Star Wars. His hunger for movies is only matched by his love for video games. He graduated in English Studies from the University of Malaga, in Spain. As he keeps writing about what he enjoys (and doesn't) for websites all over, he's continuing his studies.