'Irma Vep' HBO Review Episodes 1-4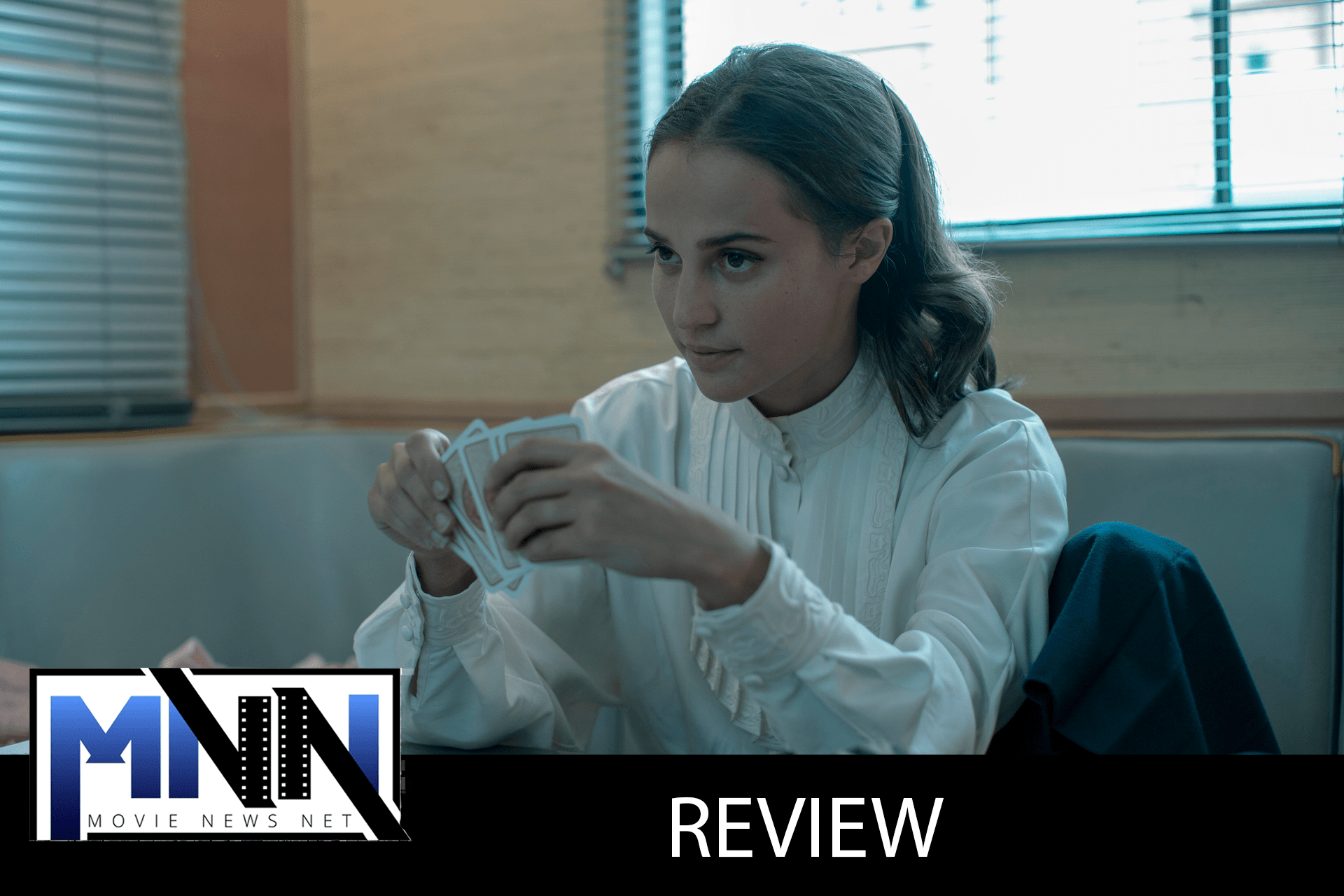 Irma Vep is a new eight-part limited series that premiered its first episode on Monday, on HBO.
The series, written and directed by French auteur Olivier Assayas (The Wasp Network, Personal Shopper), is a remake of Assayas' 1996 film of the same name. It follows Mira, played by Alicia Vikander, an actress who, after starring in a long string of superhero movies, wants a breath of fresh air and takes a key role in a new project from a French director named Rene Vidal (Vincent Macaigne). He is remaking the classic French film Les Vampires (1916) into an eight-part series titled Irma Vep. If you are already attracted by the meta aspect of that synopsis, you are in for a treat. HBO has allowed us to watch the first four episodes, and we'd like to discuss them now.
On the surface, Irma Vep is a great satire of modern filmmaking, covering many of its different faces. From a stressed-out director who intends to bring the old serial to modern audiences, but can't understand why today's viewers will see many plot holes in it (starting with the actors), to a movie star chased around by her agent to accept a role in the latest superhero movie, or an actor dealing with drug addiction, the show criticizes, in a satirical way, the entire machinery. But this is all in a serious, sometimes even somber tone.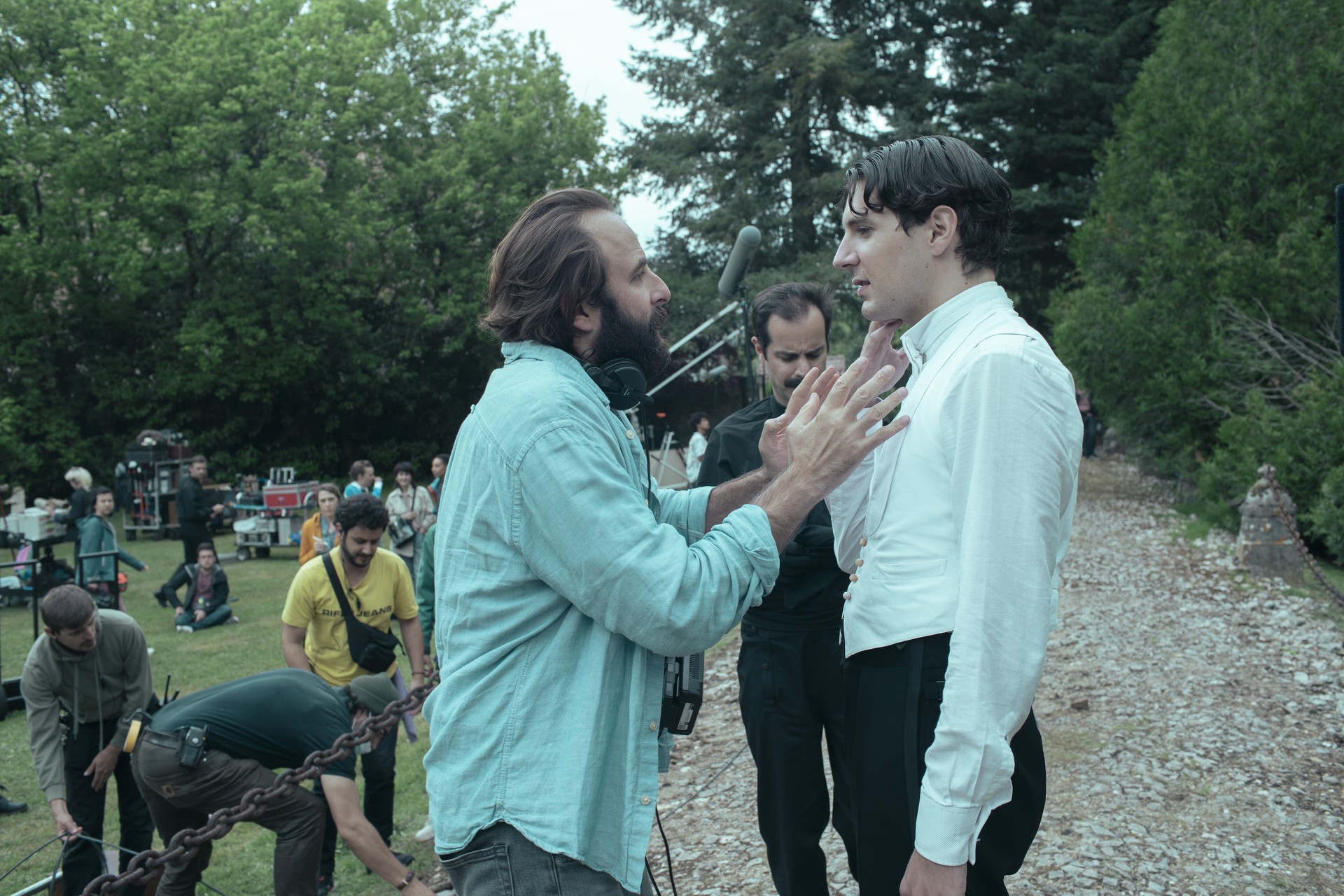 The series makes it abundantly clear that it isn't taking itself too seriously, but it's definitely not a classic comedy with characters cracking jokes left and right. Macaigne plays his part to perfection, as he is constantly under an insane amount of stress, dealing with his personal-life drama and annoying behavior from petty actors on set, and the more he rages up, the (intentionally) funnier he gets. In a brilliant scene, he tries to explain to his doctor why his project is not a series (he doesn't make series) but an eight-hour film split into parts. And again, this is never played too over the top or as a joke.
On a deeper level, though still a bit on the nose, the film is as meta as it gets. At one point, Macaigne as Rene Vidal explains that he already remade Les Vampires once, as a film titled Irma Vep, a clear nod to Assayas' film from 1996. There are plenty of moments in which Assayas is clearly making fun of himself, but the same goes for Alicia Vikander too. As someone who is not into gossip and does not follow the latest news on Hollywood's couples, I don't know how much of Vikander's love life was written into the script (Mira's love life is a key point of the show), but I'm sure they included plenty of her experiences in Hollywood.
Vikander was one of the most in-demand female names in the mid-2010s, right after she won her Oscar for 2015's The Danish Girl and around the time when female-led movies were starting to trend. Of course, she played Lara Croft in 2018's Tomb Raider and had a role in 2016's Jason Bourne, but I'm certain those were not the only calls she got from a major studio wanting her to star in their latest high-profile project. Meanwhile, Vikander has been working a bit under the radar for the past few years, something her character is aspiring to do as well.
This seemingly thin line that separates her character's life and hers clearly helped her give one of her most confident and relaxed performances yet. Part of why I think they included some of Vikander in Mira is that the actress is acting so effortlessly, it's almost obvious she's playing herself during some scenes. She is often walking around the set as if it were her apartment, hands in her pockets, and amusing herself with everything that is going on around her. Her character also has a few dancing numbers, which Vikander pulls off seamlessly, mostly thanks to her ballet background.
As I mentioned before, her love life plays an important role in the plot. In the first episode, she already reunites with her ex-girlfriend Laurie, played by an electrifying Adria Arjona, who just got married. The ghosts of their relationship haunt Vikander's Mira over the four episodes we've seen, and will probably continue to do so the entire series. As she tries to move on, her romantic life also sees some continuation — the second half of the series promises to close the open thread that is left hanging at the end of the fourth episode.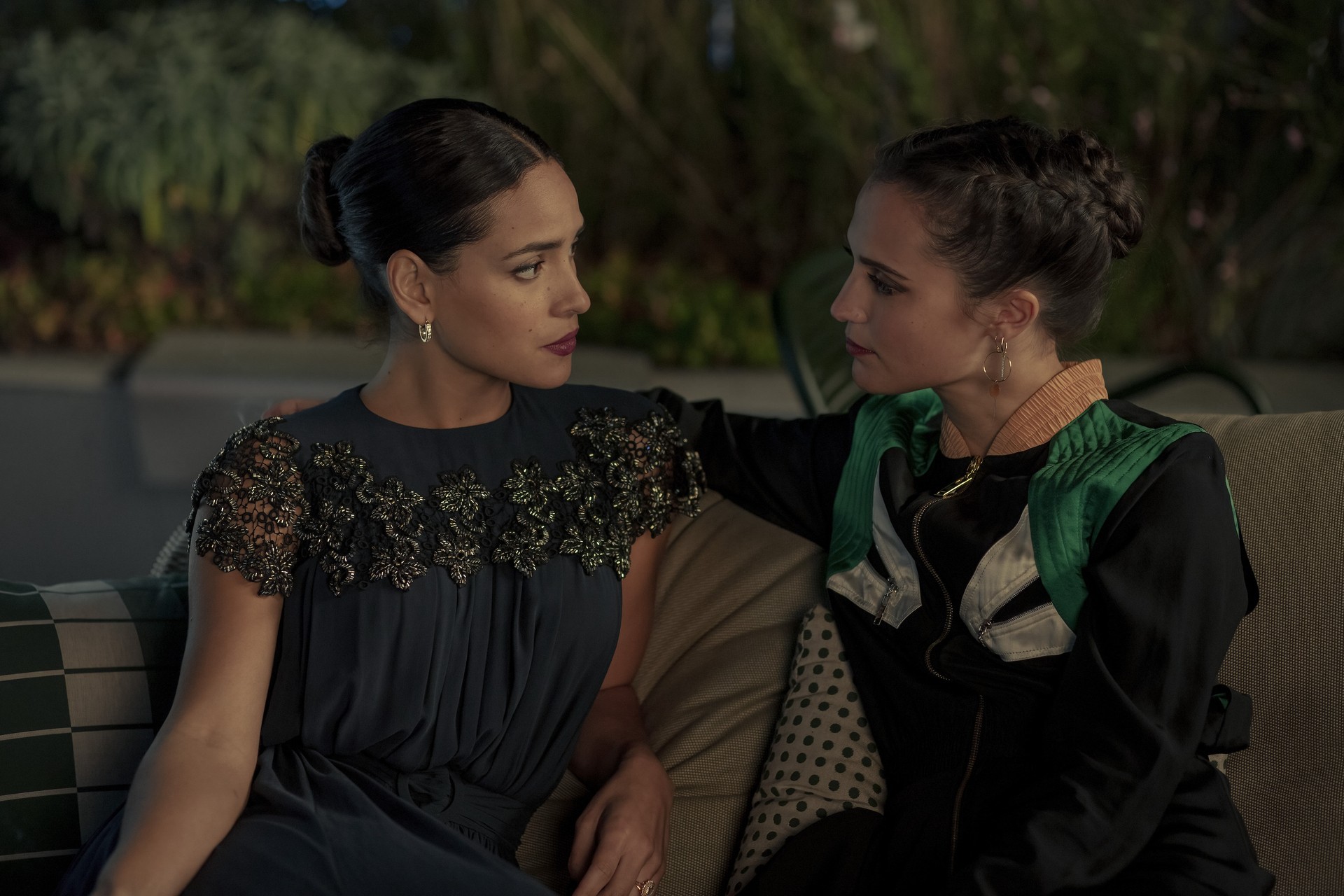 In terms of negatives, the series might feel a bit directionless to some people, or at least unnecessarily long. The narrative is centered around the principal photography of the in-universe series Irma Vep, so the series will probably end when shooting wraps. The actual filmmaking is basically the connective thread between the characters in the show, and I could see the argument that their problems seem a bit stretched out and the series could be six episodes instead. I, myself, enjoy watching characters live their lives and create drama as they interact with each other. It's part of why I enjoy movies like Boyhood or Call Me By Your Name so much — the drama is not in the plot, but in real people sharing experiences with real people.
If the question is if I will be watching the rest of the series, the answer is a resounding yes. I found Irma Vep more and more enjoyable as it progressed, and with the way things started to spiral out in the third and fourth episodes, I can't wait to check out the rest of the series. The second episode will debut on HBO next Monday night, and will be available to stream on HBO Max right after.
Miguel Fernández is a Spanish student that has movies as his second passion in life. His favorite movie of all time is The Lord of the Rings, but he is also a huge Star Wars fan. However, fantasy movies are not his only cup of tea, as authors like Scorsese, Fincher, Kubrick or Hitchcock have been an obsession for him since he started to understand the language of filmmaking. He is that guy who will watch a black and white movie, just because it is in black and white.