'Superman': Michael B. Jordan's Val-Zod Spin-Off Gets Writers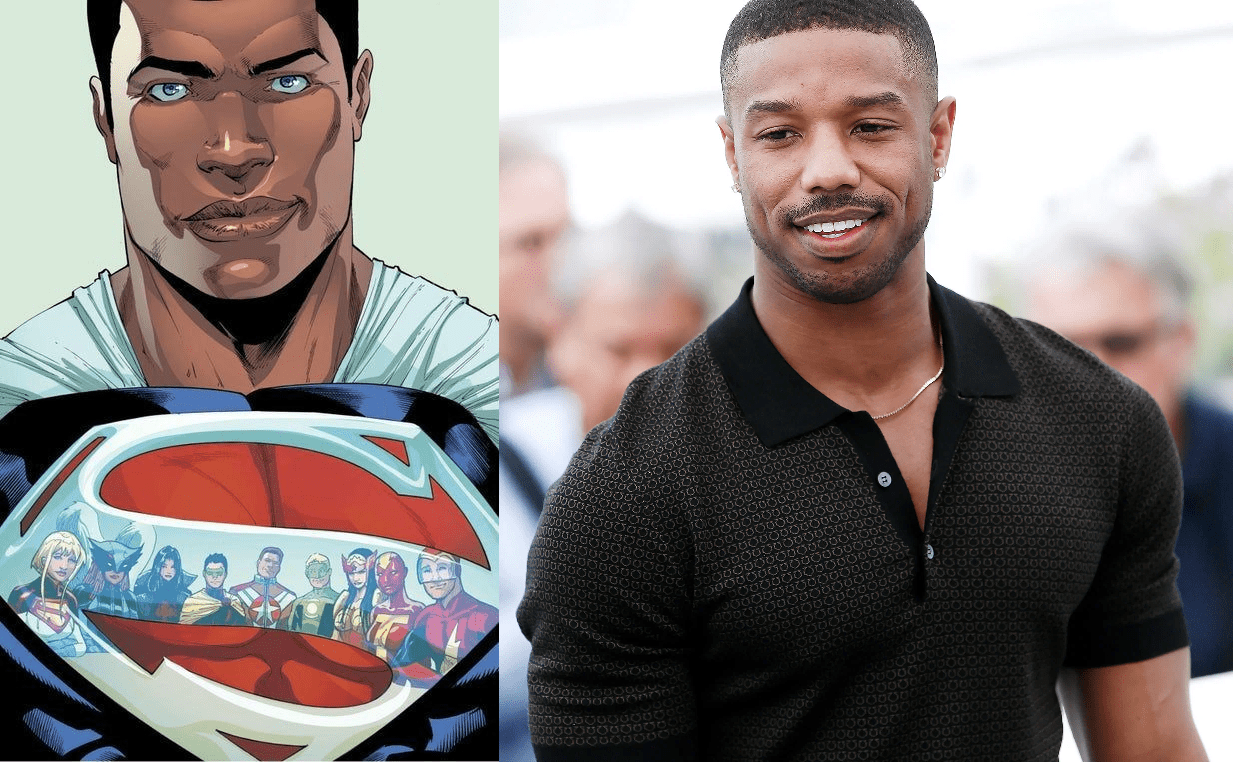 DC and HBO Max are moving forward with the planned Superman series produced by Michael B. Jordan, starring the Val-Zod version of the character. The pitch remains separate from the film that will be produced by J. J. Abrams and written by Ta-Nehisi Coates, which also stars an African-American version of the superhero who is also not Kal-El/Clark Kent.
Deadline has confirmed that Darnell Metayer and Josh Peters are the primary writing team on the new series, following their recent collaboration on the script for Transformers: Rise of the Beasts for Paramount. Michael B. Jordan has circled a Superman project since 2018, and while he won't be starring in the Abrams/Coates feature film, he successfully pitched a series to WB's streaming service which is also moving forward. Val-Zod is an heir from the same family as General Dru-Zod, but unlike his warmongering relative, he's a heroic Superman… Although he has different ideas about what truth, justice, and a better tomorrow represent than the Superman that we're familiar with. It remains to be seen if Jordan will star in this project, but for now, he's producing it. Jordan will also be producing other content for WB, HBO Max, and DC, like the Static adaptation slated for a theatrical release.
What continuity this show is set in is unclear. While the Abrams/Coates project is said to be in an alternate universe and being a period piece of sorts unconnected from a shared universe (much like 2019's Joker), Val-Zod's stories are set in a world where lots of superheroes exist (though the stories are set in Earth-2, not the main continuity). It's certainly possible that this story could be set in its own universe, but it's also possible that Val-Zod's story could be transplanted into the same continuity that most DC Films productions occupy. Having Val-Zod be a part of the main universe would certainly allow them to have a Superman while Henry Cavill has to contend with a stacked schedule outside of cameos and supporting roles for his take on the character, which is Kal-El/Clark Kent. Cavill's representatives have consistently held that he isn't finished with the role, despite not being in any new DC movies released since 2017, and rumors suggest that he'll be among the cavalcade of DC characters making appearances in The Flash. Either way, DC will likely continue to use their multiverse approach to showcase a variety of takes on their beloved IPs.
The untitled Val-Zod Superman project is in development at HBO Max.

Grant Davis is a freelance writer who has covered entertainment news for more than seven years. His articles have frequently appeared in Star Wars News Net as well as as other entertainment-related websites. As someone who grew up on Star Wars and comic book movies, he's completely thrilled with the current era of genre entertainment.