'The Batman' Trailer Debuts at DC FanDome
This is it! The main event of DC FanDome is here as director Matt Reeves has just shared the brand-new trailer for The Batman.
This year's DC FanDome lineup is absolutely jam-packed with stars, reveals, and new footage from across the DC Universe. But with the original teaser trailer blowing fans away at the first DC FanDome, it is safe to say that this trailer is easily the most anticipated event from this year's 4-hour extravaganza. Add to that Reeves himself taking to social media to hype up the reveal with a short teaser and an incredibly cinematic image of Robert Pattinson's Batman earlier this week, along with some extremely positive talk coming out of test screenings, and DC fans were definitely ready for a new look at this new take on the Dark Knight.
A noir detective thriller set during the second year of Bruce Wayne's war on crime, The Batman will see Batman (Robert Pattinson) crossing paths with Catwoman (Zoë Kravitz), the Riddler (Paul Dano), and the Penguin (Colin Farrell) as he investigates a series of murders amongst Gotham's elite. As Bruce struggles to define his place in Gotham City, he is aided in his crusade by Alfred (Andy Serkis) and James Gordon (Jeffrey Wright).
Ahead of DC FanDome, Warner Bros. also revealed two new posters for the film, featuring Robert Pattinson's Batman and Paul Dano's Riddler: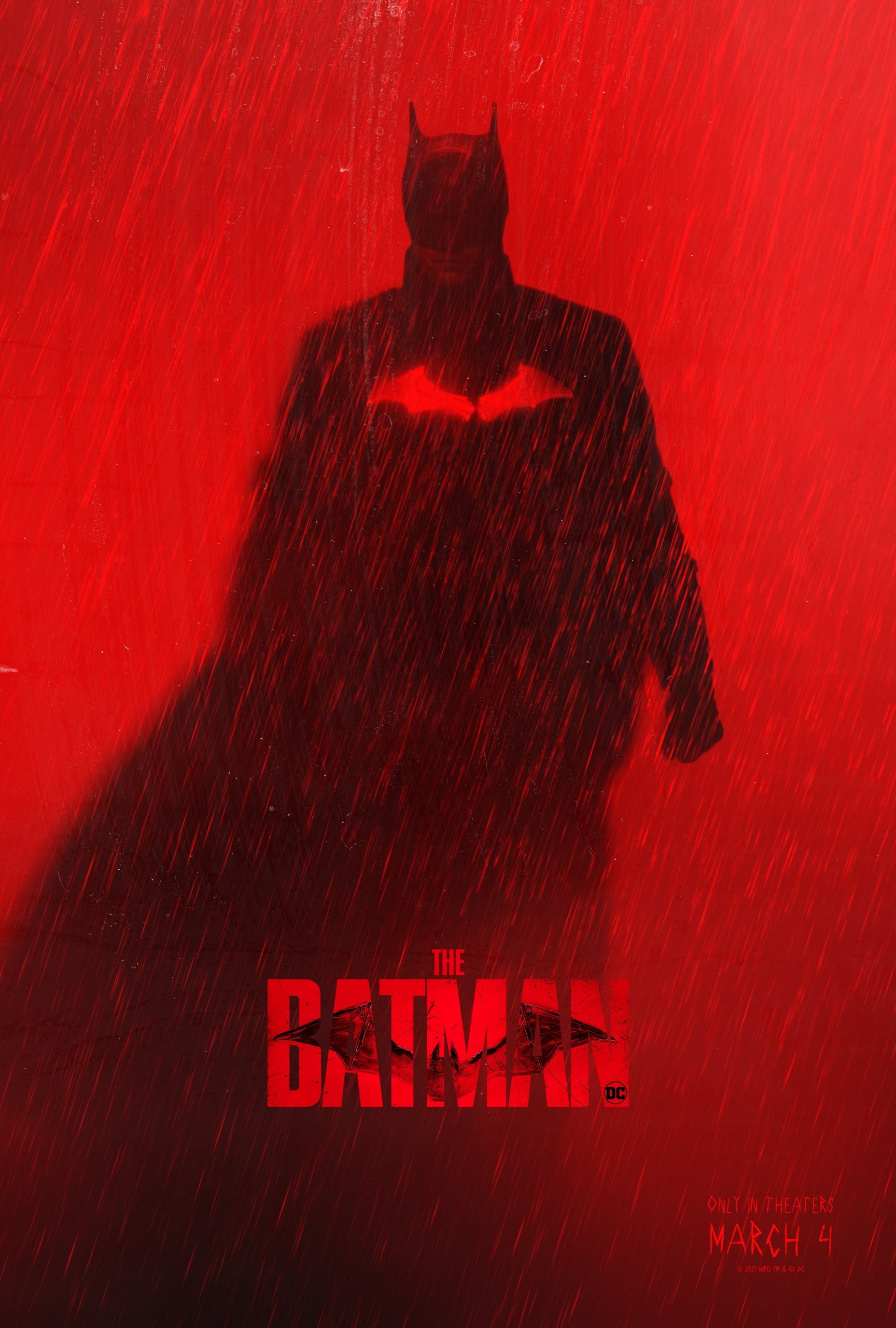 And this only the beginning of Matt Reeves' time in Gotham. In addition to the sequels that will inevitably come if the film is a success, Reeves' vision of Gotham already has two confirmed HBO Max series in the works. The first focusing on the Gotham PD and exploring the city from the point of view of a corrupt cop during Batman's first year, and the second on Colin Farrell's Penguin and his rise as a crime lord in Gotham.
The Batman opens in cinemas March 4, 2022.