'The Young Indiana Jones Chronicles' Now Streaming On Paramount Plus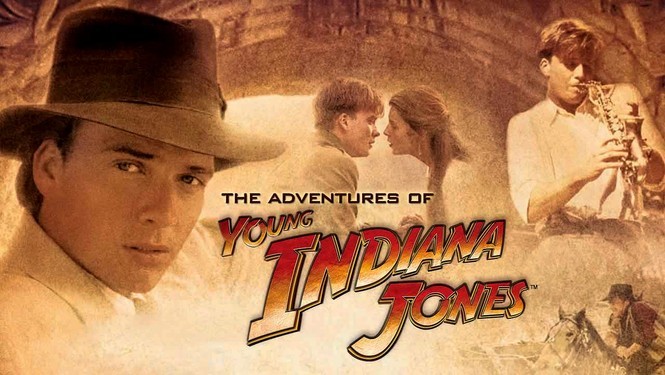 To prepare the world for the fifth and final Indiana Jones movie, all episodes of The Young Indiana Jones Chronicles (also known as The Adventures of Young Indiana Jones) are now streaming… On Paramount Plus.
Between the third and fourth movies, Lucasfilm and Amblin Television tried their hands at making a big-budget live-action television exploring the backstory of the adventuring archaelogist, starring Corey Carrier and Sean Patrick Flanery as young versions of the title character. (The show itself would be narrated by an elderly version of the character played by George Hall, while Harrison Ford would play the character again in a guest appearance in one of the final episodes.)
The series was an experiment to see if movie-quality television was possible, which would also give George Lucas insight for his then-in-development Star Wars prequels. Unfortunately, the show itself was deemed too expensive to continue for the ratings that it got, so it was cancelled after its second season, but it still received four television movies continuing the story. Amblin would go on to do other shows, but Lucasfilm would not see a new major live-action TV production until The Mandalorian, a little over 23 years after the final television film aired.
Today, Amblin has revealed that the show is now streaming on Paramount Plus. Check out their official statement below:
The 1992-1993 Lucasfilm/Amblin series THE YOUNG INDIANA JONES CHRONICLES is available to stream online through @paramountplus! Download their app on your TV or mobile devices, or visit https://t.co/yl2Zk7Lv0L to relive all the adventure today!@IndianaJones #Lucasfilm #Amblin pic.twitter.com/yCvOUnnapy

— Amblin (@amblin) June 20, 2021
In addition to all episodes of the series, the four released movies in the series – Raiders of the Lost Arc, Indiana Jones and the Temple of Doom, Indiana Jones and the Last Crusade, and Indiana Jones and the Kingdom of the Crystal Skull – are streaming on Paramount Plus right now. Lucasfilm has had plans for the Indiana Jones franchise since Disney acquired them nearly ten years ago, and the fifth film (which is currently filming) and presumably other content tied to the franchise will make its way onto Disney Plus between now and when the fifth movie releases. In any case, it's probably worth revisiting this series before the character's final big screen adventure arrives in theaters on July 29, 2022.

Grant Davis is a freelance writer who has covered entertainment news for more than seven years. His articles have frequently appeared in Star Wars News Net as well as as other entertainment-related websites. As someone who grew up on Star Wars and comic book movies, he's completely thrilled with the current era of genre entertainment.