E3 Recap and Thoughts: An Unimpressive Return to Normal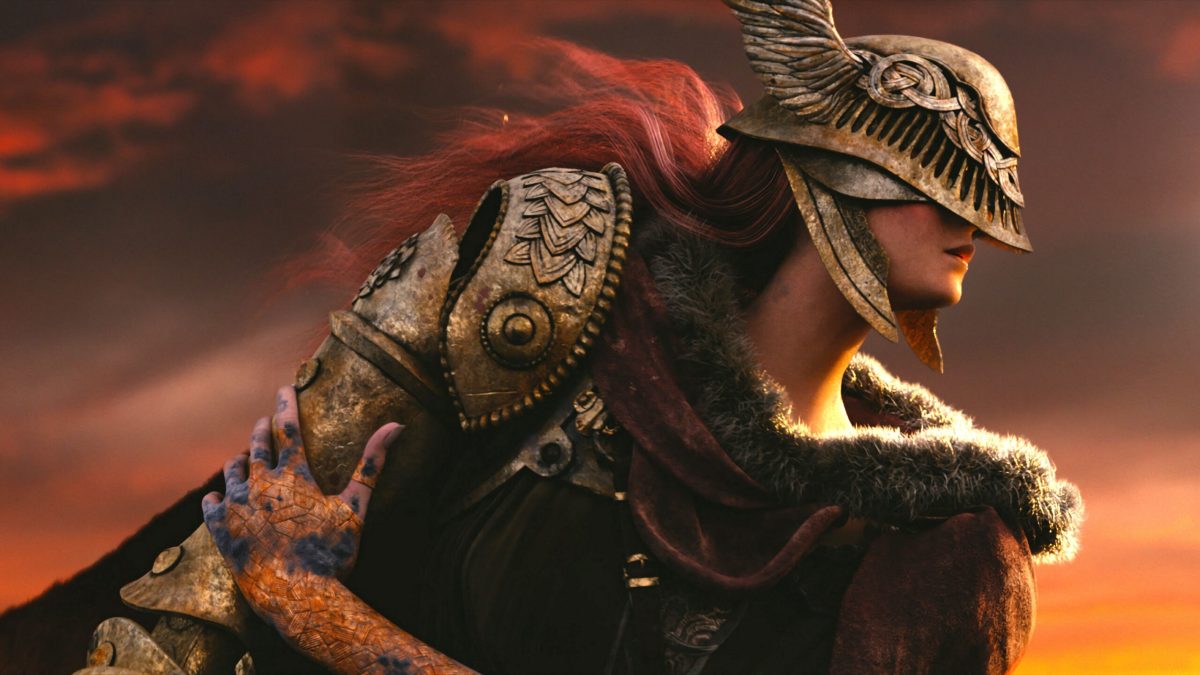 Some folks missed E3 last year. I personally didn't. Did the 2021 edition feel like something worth keeping around? Let's dive into it.
I want to start this piece by saying that I'm glad gaming events are returning in a more official way. While last year's Summer Game Something, hastily put together by journalist-producer legend Geoff Keighley, was super disjointed and spread too thin over the summer, it kept "the flame" alive: publishers and developers came together to lift the industry's spirits whilst everyone was trying to figure everything out as COVID-19 sank its teeth into the whole world. Additionally, Sony and Microsoft put together some decent shows to kickstart the new generation of consoles. I had my gripes with the whole ordeal, but we couldn't ask for more, given the circumstances.
The promise for 2021 was to bring everyone together and try to get things back to normal (as much as possible). The ESA (Entertainment Software Association) had been planning this for months; the non-digital event was dropped early this year, but E3 was going to happen… somehow. Now here's the thing: E3 used to bring "everything video games" together in a celebration of sorts. It wasn't just marketing, it was something worth looking forward to, something inherently physical. Even if you stayed at home and watched the streams of the conferences and post-show talks, you felt like part of something bigger. Of course, the rise of Twitch and other streaming platforms slowly made the big names in the industry question the usefulness of an in-person event that kinda forced them to develop vertical slices and get marketing-y stuff done every summer. Making games is an extremely complex (and fluid) process, and some years are weaker than others for big publishers, so spending lots of time planning what to show at E3 has put unneeded strain on devs for years now. In a way, opting out of being an E3 mainstay offers lots of freedom — short developer streams and presentations which happen when they are needed have become common in the last couple of years, and companies such as Microsoft, Sony, and Nintendo are now fully taking advantage of an irregular format better suited for the reality of game development. I honestly cannot blame them. It makes sense.
Anyway, E3 2021 has happened, and it left as quickly as it arrived. While satisfying, it has felt like an uneventful, rushed, and epilogue-like celebration that happened just because last year was extremely bad and we wanted to recover a semblance of normalcy. While the pandemic damaged the final strides of many triple-A projects, such as Cyberpunk 2077 or the latest Assassin's Creed, it's in 2021 when we're seeing how hard some projects were hit by the transition to remote work. For example, the next LEGO Star Wars, originally announced in 2019 and not a truly massive project in any way, has vanished off the face of the earth; reports suggest its facing some difficulties, and I'm okay with that, but it's funny to think about WB Games ramping up the marketing and opening pre-orders by the end of 2020.
Surprisingly, most companies are reporting that this new model is working out and even claim they'll let most workers stay at home if they want to. But time was lost last spring, there's no denying that. And it's okay. But we couldn't fully pretend everything was fine this June with a full-blown event. Well, everyone tried their hardest, and most big players in the business came together to try to resurrect E3, but at the end of the day, it felt like a sticker put on top of a bunch of strung-together individual streams. The content was there, but the unity (nor the feeling of importance) wasn't. Yes, we're still coming out of COVID-19, but this get-together was already showing signs of weakness in its 2018 and 2019 editions.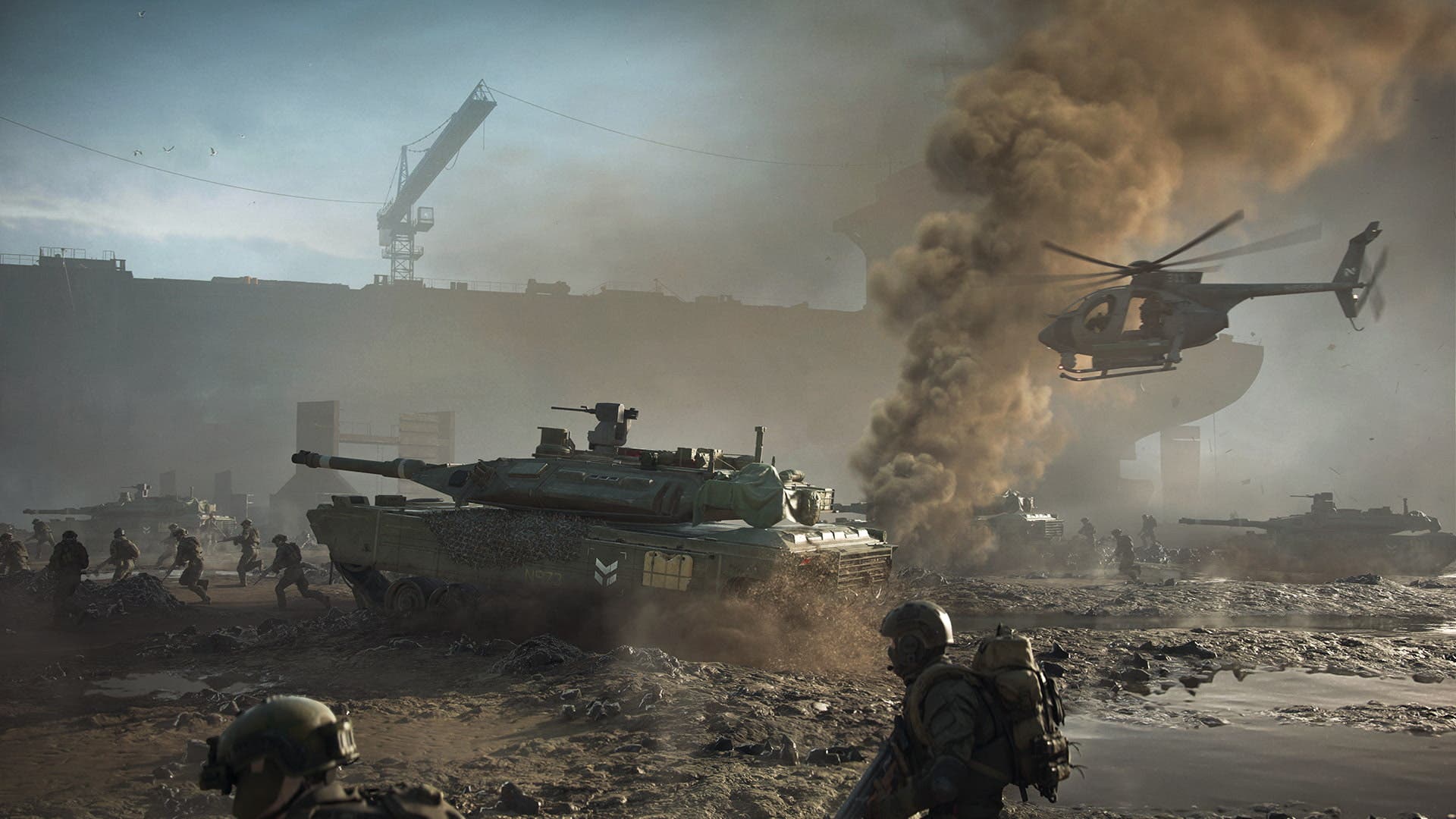 According to publishers, the digital app created by the ESA for this event, which promised things like "digital booths" and a streamlined connection between developers and players, was a big disappointment. The servers weren't working half the time; information on how to properly use it was all over the place; and it only made things harder for companies which already had their stuff figured out in advance with unique websites, trailers/previews, and social media banter. Again: trying to force E3 as the "glue" keeping companies together is an outdated way of looking at a celebration of gaming. If they choose to go physical next year (which is very likely), ESA folks ought to rethink how to structure this whole thing. Otherwise, its days are numbered.
Electronic Arts won't hold a big event until July 22, so they completely dropped off E3 this year. If we look at what they did in 2018 and 2019, this totally makes sense; those installments of EA Play (that's how their events are called now) were mostly dry and felt like chores. I expect this year's showing to be meatier if they're giving their personnel more time to prepare. They're playing by their own rules now, so let's see what good comes out of the change. However, Battlefield 2042, the comeback of DICE's legendary military FPS saga, had a strong debut ahead of E3 that led into a stunning gameplay trailer shown off during Microsoft's Xbox & Bethesda showcase. Full, uncut gameplay will be the biggest part of next month's EA Play, I'm sure.
Another "pre-E3 but totally E3" event was Geoff Keighley's kickstart to this year's Summer Game Fest, which apparently will coexist with the bigger traditional events (let's not forget about Gamescom in August). We could argue that SGF isn't needed anymore if we're getting E3 and the typical stuff back, plus each company's irregular streams, but it's proven to be a solid platform for indie developers and big-stuff-which-is-not-gigantic, so I don't mind having this fluid summer-long celebration around. I'd be lying if I claimed this year's initial stream was a banger, but it included some remarkable previews, such as Jurassic World: Evolution 2 (introduced by Jeff Goldblum himself) or the long-rumored Borderlands spinoff — Tiny Tina's Wonderlands, and one of the biggest (and most anticipated) sneak peeks of the year: the first full gameplay trailer for From Software's Elden Ring (which ended two years' worth of memes):
Proper E3 began with Ubisoft Forward 2021, where the French company mostly talked about games we already knew about, but also unveiled some new projects. Unlike EA, Ubisoft chose to stick around even if this year isn't shaping up to be their most attractive. Assassin's Creed is taking some time off, and we probably won't see the next entry in the saga until next year, so they could only talk about post-launch content for last year's Valhalla, which will be the first installment to have a full second year of support with more content updates and unannounced expansion packs — the second one, Siege of Paris, is coming soon.
The Prince of Persia: Sands of Time remake has been delayed (several times) and skipped E3 altogether, and Skull & Bones, a title most people have forgotten about, is undergoing a complete rework, so that was another project off the table. Still, Ubisoft gave their second-half-of-2021 titles a fair amount of screen time: Rainbow Six Extraction, a sci-fi themed take on Siege's gameplay, and Riders Republic, which could very well be one of the freshest sports games in years. Of course, they also devoted some time to Far Cry 6, starring Giancarlo Esposito, their biggest 2021 release. But the conference's most stunning was saved for last: Massive's Avatar game, which has been in development for quite some time now, made an impressive entrance with a meaty in-game trailer that promises plenty of first-person open-world action:
It wouldn't have been a typical E3 without a completely deranged showcase by indie publisher Devolver Digital, and they delivered big time once again with a hilarious scripted showing. The games they publish are usually great too, so be sure to keep tabs on anything that catches your attention and has their seal of approval. Standouts include Phantom Abyss, Death's Door, and Inscryption, but really, most of their stuff is worth checking out (their curators must be amazing at their job). By the way, I can tease that we'll be covering some of their upcoming games with impressions and reviews.
Microsoft had been hyping up a big event with a strong on focus on Bethesda's studios (acquired last year) for a long time, and I can confidently say it was worth the wait and probably this E3's most confident display of strength. The full show can be watched here, but let's talk briefly about its key points:
Starfield was announced back in 2018, but we knew almost nothing about it besides the fact it was going to be Bethesda Game Studios' venture into space. The new teaser, which is purely cinematic, tells us about its premise and also promises a November 11, 2022, release date (remember Skyrim?). Bethesda honcho Todd Howard later said it'll feel like a more grounded BGS game, but its open-endedness and scope will be bigger than ever. It's using the new version of their Gamebryo engine, and The Elder Scrolls VI will go into production after this one's mostly done.
Sea of Thieves keeps rowing forward with new seasons of content and events, plus an unexpected collaboration with Disney: A Pirate's Life, a story-heavy crossover with Pirates of the Caribbean, including Jack Sparrow and Davy Jones. It looks awesome and arrives tomorrow at no additional cost.
S.T.A.L.K.E.R. 2 is titled Heart of Chernobyl and arrives on April 28, 2022. The long-awaited post-apocalyptic open-world FPS comes from GSC Game World, but they're collaborating with Microsoft, and it'll be on their amazing Game Pass service day one.
Halo Infinite is finally nearing completion, and this showing focused on its thick multiplayer component, which will be free-to-play, you don't need to own the core single-player game, and cross-platform. It looks unsurprisingly robust, but 343 Industries is only committing to a Holiday 2021 target window for now. Good, no one wants Microsoft's biggest upcoming title to feel rushed.
On the strictly PC side of things, Age of Empires IV promises an engrossing comeback of classic RTS, and I couldn't be happier about how good it looks. October 28 is the date!
Forza games have steadily become one of the best benchmarks for the Xbox hardware, and this year's Horizon 5 (the open-world side of the franchise) brings the driving to Mexico. Horizon 4 was set in Scotland, so that's a big change of scenery. It looks as fun as ever and borderline photorealistic at times. Another strong addition to the 2021 Xbox/W10 library!
The Outer Worlds was developed by Obsidian Entertainment outside of Microsoft's umbrella, but then the acquisition happened. Now they're working on several projects at once, and budget is going up and up thanks to the big M's support, so the sequel should be noticeably bigger and more polished. For now, Obsidian has released the smartest and funniest trailer for a triple-A game in recent memory.
While wait for Deathloop to finally release, Arkane, one of Bethesda's biggest studios, is already hard at work developing a new IP — Redfall, which appears to be a fresh take on the co-op FPS subgenre. No zombies (thankfully), only vampires and their goons. The setting looks off-beat as well (good ol' Arkane), so watch out for this one, but don't expect to see more anytime soon.
This Xbox/Bethesda showcase went beyond those titles, and I strongly encourage anyone connected to the Xbox/W10 ecosystem to watch the whole thing. Furthermore, Microsoft doubled down on Game Pass as the ultimate bang-for-the-buck video game subscription. 27 out of the 30 games shown during the event are debuting day one on the service. That's quite the flex.
Square Enix's E3 Whatever was kind of embarrassing. I mean, everyone expected it to be weak, but… oof… The opening was strong though: Eidos Montreal finally unveiled their long-rumored take on Guardians of the Galaxy, which has none of the online live-service elements featured in last year's disappointing Avengers title (which is nonetheless getting more content). It's all about single-player action-adventure, a story with choices, and fleshing out the team of misfits. Limiting the gameplay to just Star-Lord seems like a weird choice, but it could pay off. We'll see what happens when it releases this October.
The rest of Square's stream included new looks at Babylon's Fall, which is looking a bit too stiff and off-putting, and a bunch of Final Fantasy remasters, spinoffs, and whatnot. That side of Square always gives me a headache. Final Fantasy XVI remains hidden away since last year's debut, and the company capped off the squalid event with a confusing and unintentionally hilarious first look at Stranger of Paradise: Final Fantasy Origin, a spinoff (?) that aims to bring some of the Souls-like sensibility to the legendary JPRG property. I close my eyes and can only see chaos.
If you're into medium-sized releases and indie titles, the latest entries of PC Gaming Show and Future Games Show were also worth watching despite their jumpy pacing and lack of focus. Same goes for the endless myriad of smaller streams that took over schedules for almost a week. It's simply been too much to handle, and sacrifices had to be made.
At the tail end of E3, Nintendo surprised everyone with a couple of unexpected reveals during their short-ish special Nintendo Direct: a new look at the Legend of Zelda: Breath of the Wild sequel, which had been silent for two years, and Metroid Dread, the fifth mainline entry in the franchise, whose last 2D installment — Metroid Fusion — was released 19 years ago. The latter piece of news is kind of a big deal, as everyone had kind of forgotten about a new 2D entry after Dread, originally planned for Nintendo DS, was cancelled. Development is being handled by Spanish developer MercurySteam, who knocked it out of the park with their remake of Metroid 2 — Metroid: Samus Returns (3DS, 2017). Amazing move by Nintendo here, since everyone was expecting news about Metroid Prime 4 instead. It's coming to Switch, of course.
The rest of Nintendo's brief show was packed with third-party releases and some first-party stuff we already knew about, but some extra surprises such as a new WarioWare (Wario Land is never returning, it seems), Shin Megami Tensei V, and a gorgeous remake of Advance Wars 1 & 2 also made an impression. It's all great, varied substance that will surely help keep the Nintendo Switch alive past its prime and into the "Pro era" (a new, beefier model will be unveiled soon). No hardware-related news this time around, only software to keep the fans' wallets open.
All in all, E3 2021 felt like a mixed bag. It's been E3 only in name (at least that's what my heart tells me), as everyone was doing their own thing, plus there was no common coverage tying it all together. Maybe next year there will be a really strong push to get an old-fashioned party going, with overblown physical events and massive gatherings, but it seems like companies are moving in a different direction (Sony didn't even show up) despite wanting to keep pieces of the tradition around. Always in motion, the future is… But we'll keep you informed. For now, let's simply enjoy all those juicy upcoming releases. Gaming is thriving in a variety of ways, and that's what ultimately matters.
Francisco J. Ruiz is that guy who has watched Jurassic Park a thousand times and loves Star Wars. His hunger for movies is only matched by his love for video games. He graduated in English Studies from the University of Malaga, in Spain. As he keeps writing about what he enjoys (and doesn't) for websites all over, he's continuing his studies.