'Castlevania' Ending with Season 4, Spinoffs Coming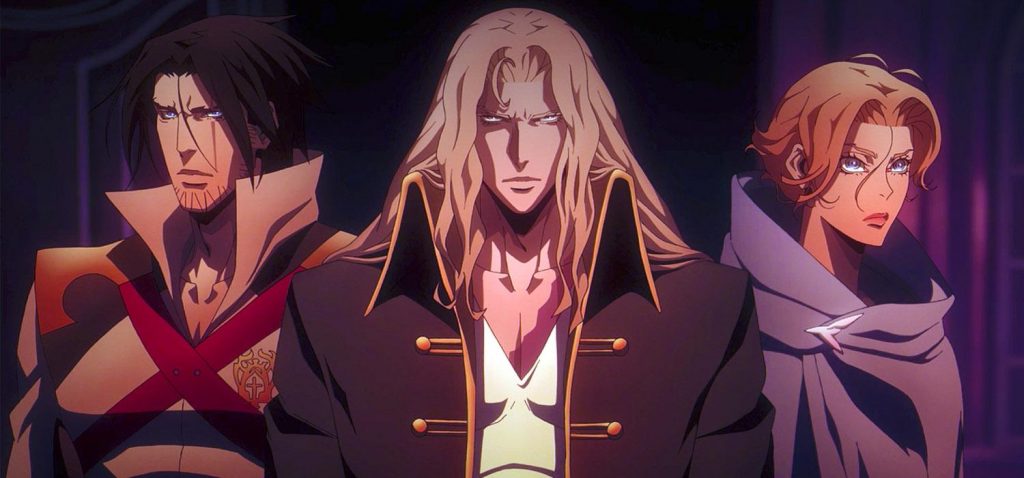 Castlevania is closing its doors next month.
The hit animated TV show based on Konami's Castlevania game series is coming to an end on May 13. Netflix confirmed the news via Twitter, and Deadline expanded on the announcement.
Castlevania spearheaded an onslaught of animated series coming from Netflix, especially video game adaptations. It launched in July 2017 as the streamer's first original anime series and quickly garnered critical and public acclaim. The show's second season scored a perfect 100% rating on Rotten Tomatoes, and Season 3 hit an amazing 95% which solidified the show's status as one of Netflix's greatest series in recent memory.
The series was created by author and prolific comic book writer Warren Ellis, who served as writer and executive producer. Last summer, Ellis, who at the time had finished the scripts for Season 4, faced sexual misconduct allegations which he firmly denied. Netflix is walking away from him, as he has had no further involvement in Castlevania nor the new series set in the same universe that the streamer is planning.
The show's plot draws inspiration from the first few Castlevania games and follows vampire hunter Trevor Belmont, sorceress Sypha Belnades, and Alucard, the offspring of a human woman and Dracula, the show's tragic main villain. While the first two seasons told the story of their fight against Dracula, who had declared war on Europe with an army of demons, things get more complicated near the end of Season 2 and throughout the entirety of Season 3.
Looking at the chessboard, I'd say this finale is bound to be explosive and quite dramatic.
Francisco J. Ruiz is that guy who has watched Jurassic Park a thousand times and loves Star Wars. His hunger for movies is only matched by his love for video games. He graduated in English Studies from the University of Malaga, in Spain. As he continues to write about what he enjoys (and doesn't), he's studying for a master's degree and working on becoming a teacher.