'Spider-Verse' Sequel Gets Two Additional Directors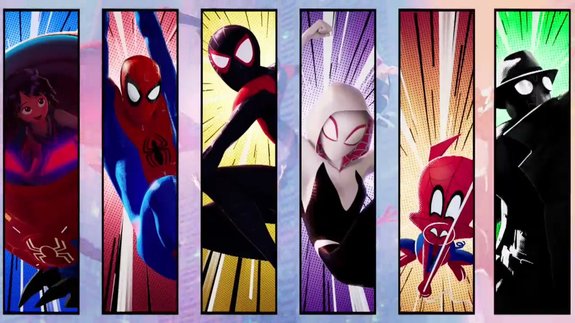 The sequel to the sensational Spider-Man: Into the Spider-Verse has recruited two new directors on top of Joaquim Dos Santos (best known for his work on Cartoon Network's Justice League Unlimited and Nickelodeon's Avatar: The Last Airbender and Avatar: The Legend of Korra): Kemp Powers (best known for his work on Pixar's Soul) and Justin K. Thompson (best known for working on Spider-Man: Into the Spider-Verse).
Variety has reported that the two directors have committed to a superhero team-up with the man leading the charge, although it's not completely clear if they were always involved with the project or are just stepping on now. The project has been in development for over ten months and has plenty of work left to do, so any additional help on an ambitious project like this is more than welcome.
On top of the Spider-Verse sequel, Sony have also planned a spin-off focused on the various Spider-Women introduced between the original movie and the sequel. Lauren Montgomery, who has directed an assortment of DC animated movies (including Superman: Doomsday, Wonder Woman, Green Lantern: First Flight, Justice League: Crisis on Two Earths, Superman/Batman: Apocalypse, Batman: Year One, and Justice League: Doom), is set to take the lead on that project.
The Spider-Verse series focuses on Miles Morales, who assumes the role of Spider-Man after his universe's Peter Parker dies. A series of dimensional vortexes hit New York, allowing Miles to meet the Peter Parker of another universe to get him into the swing of things, alongside other "Spider-People" like Spider-Woman (Gwen Stacy), Spider-Noir (Peter Parker), Spider-Ham (Peter Porker), and Sp//dr (Peni Parker). After sending the other Spider-People back to their homes and embracing his role as New York City's protector, the movie ends with Gwen reaching out to Miles for help with something. The sequel will presumably pick up from that point onward.
The untitled Spider-Verse sequel is set for release on October 7, 2022, with the untitled Spider-Women spin-off not yet on Sony's schedule.

Grant Davis is a freelance writer who has covered entertainment news for more than four years. His articles have frequently appeared in Star Wars News Net as well as as other entertainment-related websites. As someone who grew up on Star Wars and comic book movies, he's completely thrilled with the current era of genre entertainment.