Helen McCrory, 'Peaky Blinders' Star, Dead at 52
British actress Helen McCrory has died.
The news arrived last Friday via her husband's Twitter account:
— Damian Lewis (@lewis_damian) April 16, 2021
McCrory had kept her battle against cancer private, finding support in her husband (Homeland star Damian Lewis), children, and friends.
Peaky Blinders star Cillian Murphy, who shared a great deal of screentime with her over the years, said the following in a statement:
"I am broken-hearted to lose such a dear friend… Helen was a beautiful, caring, funny, compassionate human being. She was also a gifted actor — fearless and magnificent. She elevated and made humane every scene, every character she played. It was a privilege to have worked with this brilliant woman, to have shared so many laughs over the years. I will dearly miss my pal. My love and thoughts are with Damian and her family."
McCrory joined the Harry Potter family in The Half-Blood Prince and the two Deathly Hallows entries, where she played Narcissa Malfoy, mother to Tom Felton's Draco Malfoy and wife to Jason Isaacs' Lucius Malfoy. Both actors said goodbye to her over the weekend too: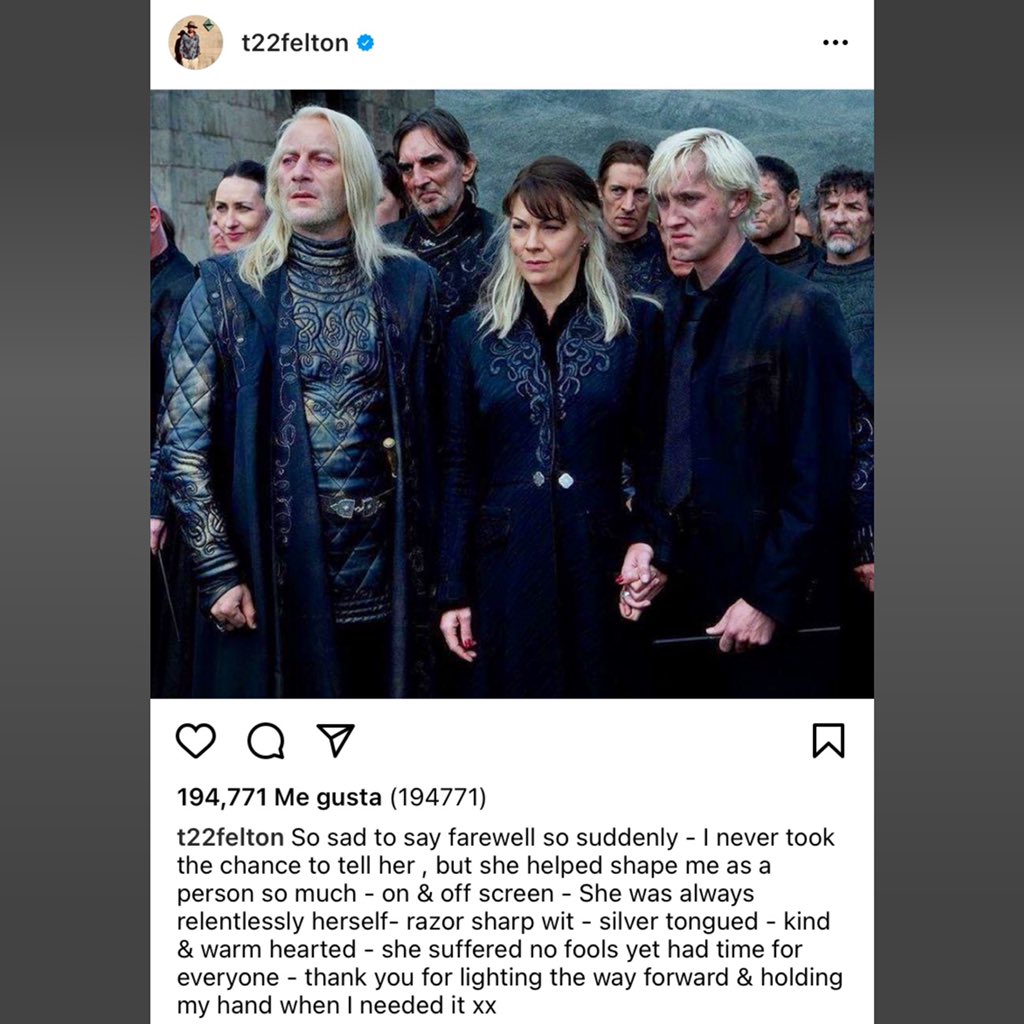 Hold those you love and tell them every day. It's all we have. https://t.co/mwsBQwpePi pic.twitter.com/gjEf0YkKhC

— Jason Isaacs (@jasonsfolly) April 17, 2021
The British star also appeared in the James Bond movie Skyfall, Martin Scorsese's Hugo, and played Cherie Booth, wife of UK Prime Minister Tony Blair, in The Queen and The Special Relationship. In addition to her movie and TV roles, McCrory began her career on stage and appeared in more than 25 productions. Her stage credits included Macbeth, Pride and Prejudice, As You Like It, Medea, and many more.
Helen McCrory will have her last on-screen appearance in Season 6 of Peaky Blinders, which is currently shooting. We don't know how her death has affected the production yet, but Polly Gray had a big presence in the show, thus a workaround will likely be needed.
May she rest in peace.
Francisco J. Ruiz is that guy who has watched Jurassic Park a thousand times and loves Star Wars. His hunger for movies is only matched by his love for video games. He graduated in English Studies from the University of Malaga, in Spain. As he keeps writing about what he enjoys (and doesn't) for websites all over, he's continuing his studies.