New 'Star Trek' Movie Coming from 'ST: Discovery' Writer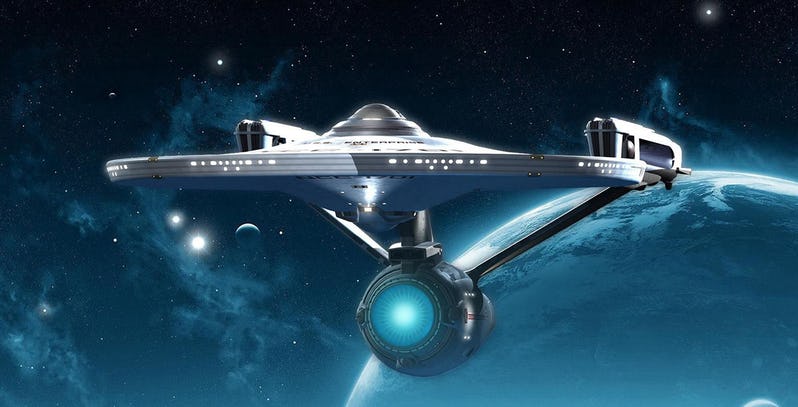 Star Trek refuses to leave the big screen.
While Star Trek is arguably Paramount's biggest IP right now and a consistent money-maker, at least on TV, new theatrical adventures have found trouble trying to get off the ground in the past few years. First, a zany script from Quentin Tarantino (backed by J.J. Abrams) was said to be in development. Then, all the parties involved seemed to forget about it, and Paramount pushed for Star Trek 4 (helmed by S.J. Clarkson) and maybe a separate movie from acclaimed screenwriter Noah Hawley. The first project fell apart due to salary disputes and the script getting nowhere, and Hawley's Trek fizzled out last year because it revolved around a space pandemic (oops).
With Discovery finding huge success on CBS, Picard bringing back Patrick Stewart's legendary character, and several spinoffs and animated shows moving ahead without much trouble, it has been a bit puzzling to see Paramount struggle to find the right voice and angle for another Star Trek movie. Now it appears that Abrams' Bad Robot is betting on Kalinda Vazquez to develop a new original feature.
You probably haven't heard about Vazquez, but her screenwriting credits beyond Star Trek: Discovery are extensive and varied: she just teamed with George R.R. Martin to develop an HBO series adaptation of Roger Zelazny's sci-fi novel Roadmarks, and she worked before on Marvel's Runaways, Once Upon a Time, Nikita, Human Target, and Prison Break. Furthermore, she recently adapted Barrier, a Brian K. Vaughan graphic novel, for Legendary Television. Yup, that's quite the resumé.
As stated in Deadline's report, the new movie is supposed to be an original story, so don't hold your breath for a return of the 2009-2016 crew led by Chris Pine and Zachary Quinto. Pretty much anything is possible with Star Trek at this point, but everyone seems to be focused on exploring different characters and new corners of the universe for now.
Francisco J. Ruiz is that guy who has watched Jurassic Park a thousand times and loves Star Wars. His hunger for movies is only matched by his love for video games. He graduated in English Studies from the University of Malaga, in Spain. As he continues to write about what he enjoys (and doesn't), he's studying for a master's degree and working on becoming a teacher.