'Zack Snyder's Justice League': New Batman Sizzle Reel Showcases First Audio Of Darkseid And Martian Manhunter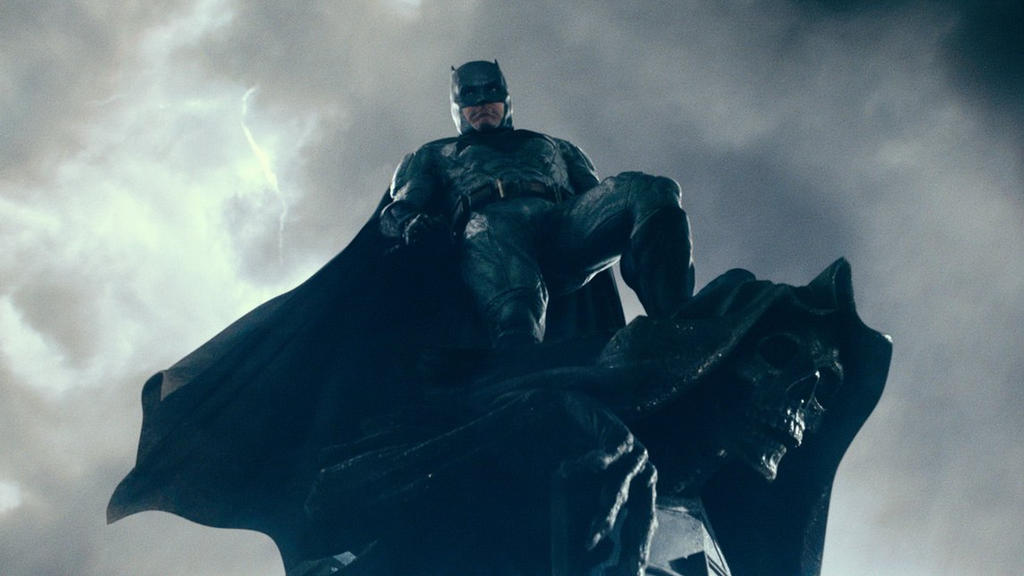 We're only two weeks out from Zack Snyder's Justice League, and Zack Snyder himself has teased short sizzle reel of new clips with the Batman as he factors into the restored cut of the film. The teaser includes extended versions of shots previously seen in earlier trailers for the film.
Throughout the clip, we hear the voices of Cyborg, Alfred Pennyworth, Wonder Woman, Darkseid, Lex Luthor, Martian Manhunter, and the Joker, alongside a new quote from Batman himself. Check it out below:
#Batman #SnyderCut #ZackSnydersJusticeLeague #UsUnited #AFSP pic.twitter.com/3CHSdvLym1

— Zack Snyder (@ZackSnyder) March 4, 2021
The inclusion of Darkseid and Martian Manhunter's voices are particularly interesting, given that neither appeared in the theatrical release, and that the latter was specifically added to this version of the film. (Harry Lennix was unable to film his planned cameo in the theatrical version due to Zack Snyder's exit; the scene where he would have appeared in was reshot and removed any mention of his involvement. It's also been rumored that Martian Manhunter has been added to the epilogue of the film, where Green Lanterns were meant to appear.) The former, in the meantime, has been hyped up for a while, and was meant to be the central antagonist of Snyder's planned Justice League trilogy. Whether or not we'll see some version of this story get completed remains to be seen, however.
In addition, Snyder has released a new black-and-white poster of the Batman:
#Batman pic.twitter.com/46Nevekt6y

— Zack Snyder (@ZackSnyder) March 4, 2021
The way that this sizzle reel is set up seemingly implies that sizzle reels for Superman, Wonder Woman, Aquaman, The Flash, and Cyborg will also be coming. We'll just have to wait and see as the film gets closer to release, as it seems like the promotional cycle on this project is ramping up significantly.
Zack Snyder's Justice League will release on HBO Max on March 18, 2021. In addition, Snyder claims that he's making a black-and-white edit of the movie, and he has plans to release the finished movie in IMAX theaters if possible.

Grant Davis is a freelance writer who has covered entertainment news for more than four years. His articles have frequently appeared in Star Wars News Net as well as as other entertainment-related websites. As someone who grew up on Star Wars and comic book movies, he's completely thrilled with the current era of genre entertainment.