Noah Hawley's 'Star Trek' Movie In Spacedock
The Star Trek movie in development by writer and director Noah Hawley has been put on hold, casting doubt on both the future of the film and the film side of an otherwise surging franchise for Paramount Pictures.
The Hollywood Reporter notes that motion picture group president Emma Watts, recently appointed to the position, has decided to reevaluate the company's film slate. While she evidently views Star Trek as a priority – not something Paramount has always been able to say – that means Hawley's film has gone into mothballs.
Another potential concern with this particular film is that it reportedly features a storyline involving a pandemic. According to the report, a virus wipes out vast parts of the known universe. If this is the case, Paramount may view the film as potentially too insensitive given the current global pandemic.
Science-fiction, especially Star Trek, has long acted as a lens or a buffer for current events, so the idea that a pandemic storyline might make audiences allergic to the film doesn't quite add up.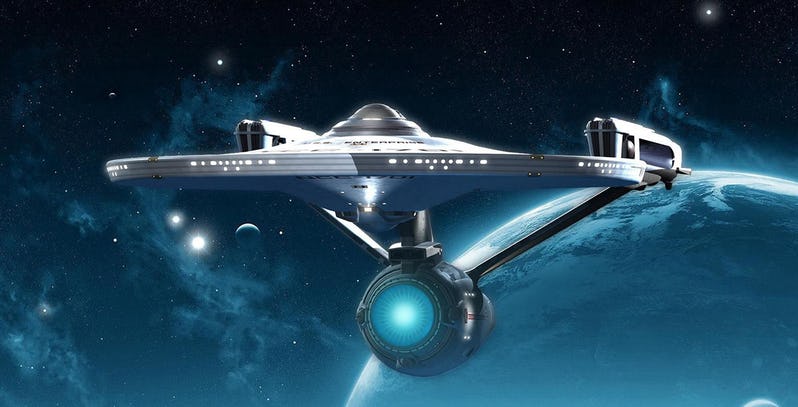 Then again, it could be a simple case of jitters for a company that, like every other studio in town, is suffering massive upheaval thanks to the pandemic. While the Star Trek TV slate, particularly on CBS All Access, multiplies like Tribbles, the films have ground to a halt since 2016's Star Trek Beyond.
The critical and commercial success of Star Trek: Picard and Discovery on TV hasn't translated into the fourth Bad Robot film getting off the ground. That particular sequel has seen one setback after another, with Chris Pine and Chris Hemsworth opting out, and become a revolving door for directors, including Jessica Jones and Love, Nina's S.J. Clarkson.
Quentin Tarantino has long circled a potential Star Trek film, but that idea seems little more than wishful thinking. The Hawley film was generally seen as the most viable and the readiest, but now the slate is clean again.