'One Night in Miami…' Debuts Official Trailer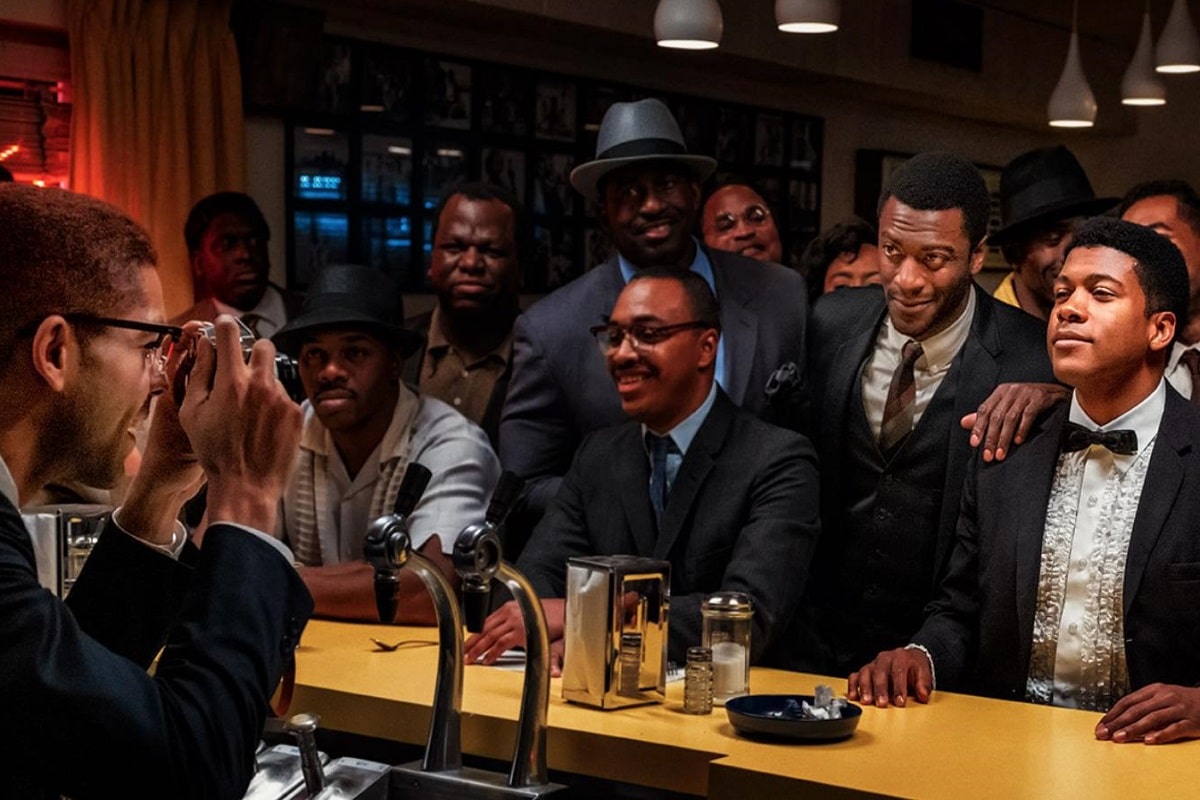 One Night in Miami… is the directorial debut of Regina King.
Amazon Studios debuted yesterday the official trailer for their upcoming awards contender, One Night in Miami…, starring Eli Goree (Cassius Clay), Kingsley Ben-Adir (Malcolm X), Aldis Hodge (Jim Brown), and Leslie Odom Jr. (Sam Cooke). It tells the fictionalized story of the four of them celebrating Clay's surprise title win over Sonny Liston in a Miami hotel room in February 1964.
As of today, the movie is poised to earn Regina King a Best Director nomination, making it the first time in history that happens to an African-American woman. It will also get nominated (as of today) for Best Picture, Best Adapted Screenplay, as well as scoring at least one nomination for each of the male acting categories. Amazon will promote Goree and Ben-Adir for Best Actors, while Hodge and Odom Jr. will run for Supporting. Odom Jr. is the most likely to get nominated for the latter category, while the favorite to land a nomination for the former is Kingsley Ben-Adir.
One Night in Miami… was the first runner-up for the TIFF People's Choice Award, the most prestigious prize at the festival, and probably of the season (Nomadland took it home), and is probably among the top 3 movies running for the biggest awards at the moment. That could change after yesterday's announcement that Malcolm & Marie will also be running for this season. That movie is right now the unpredictable horse of the race, as nobody has seen it yet.
One Night in Miami… will be released in theaters on December 25, 2020, and will stream exclusively on Prime Video starting January 15, 2021.
Miguel Fernández is a Spanish student that has movies as his second passion in life. His favorite movie of all time is The Lord of the Rings, but he is also a huge Star Wars fan. However, fantasy movies are not his only cup of tea, as authors like Scorsese, Fincher, Kubrick or Hitchcock have been an obsession for him since he started to understand the language of filmmaking. He is that guy who will watch a black and white movie, just because it is in black and white.