UPDATED: 'Wonder Woman 1984' to Have Simultaneous Release on HBO Max and in Theaters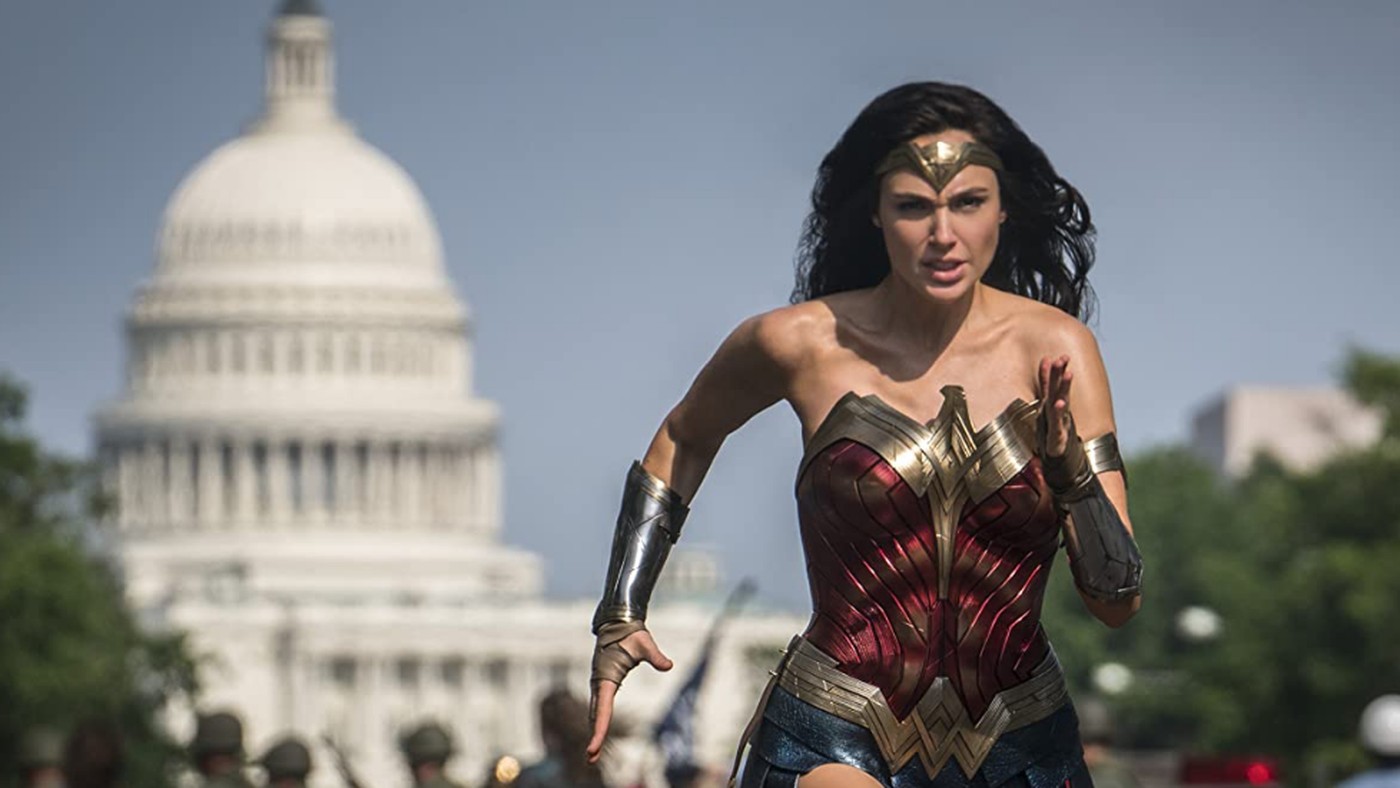 The tag "Only in theaters" at the end of the Wonder Woman 1984 trailers will be no more.
Warner Bros. has just posted on YouTube the trailer for Wonder Woman 1984 with a tag at the end saying the movie will be available in theaters and on HBO Max on December 25 of this year. This comes after a couple of weeks of strong speculation that the movie might be getting delayed, and after many reports on Friday saying that the studio would announce imminently a change of plans for the distribution of the movie.
Update: The link has been made private.

The link originally led to a YouTube post of the #WW84 trailer on the Warner Bros. YouTube channel, which at the end, highlighted that the film would be available in cinemas and on HBO Max. pic.twitter.com/ZlPRfPEjND

— DiscussingFilm (@DiscussingFilm) November 18, 2020
Therefore, we still have to hear officially from the studio, and this could very well be a mistake on their part, although I don't think so. I wonder why they decided to pull the video down – after all, we are almost one month away from the movie's release date. If they are indeed planning to launch it that day, they should be announcing this distribution change as soon as possible in order to put all of their marketing efforts into this.
From an analytical point of view, I think this is devastating for the theaters. This is not something that Regal Theaters would be willing to open their doors for, so the only player in town will probably be AMC Theaters (and smaller chains as well, of course). Internationally, Variety is saying that the movie will play on the big screen, as HBO Max is a States-only service for now.
Additionally, the moment this movie hits HBO Max, it will be pirated instantly, and global audiences will not rush to the theaters under the current circumstances to watch a movie they can ilegally have for free and safely at home, after having a COVID-friendly Christmas party. I don't know why they are not pushing the movie until next summer, but I can imagine that if they don't release it now, they might make even less money next year.
Let's see how this new model works, but I am afraid this movie will not make more than $60 million in theaters, which is about 1/3 of Wonder Woman 1984's production cost.
UPDATE:
Entertainment Weekly is now pointing out that the global release for Wonder Woman 1984 will be on December 16, so that they are able to avoid piracy at least for the first ten days of release. This changes everything.
At this point, it is unknown how many Western European countries will have their cinemas open to public by then, and to what end they will limit their capacities. However, if the situation has improved by then, and both WB and the exhibitors are able to capitalize on the fact that there hasn't been any reported cases of COVID transmission inside a movie theater, they could make a lot of money on those first days.
We must also point out that this strategy is the best of both worlds, because this way, people in the U.S. will be able to watch it from the comfort of their own homes when it drops on Christmas Day, but the ones that want to enjoy it on the big screen will still be able to do it. It also cancels out my concerns with piracy for off-shore markets, and represents a major support for the theatrical model internationally, something Disney didn't do with Mulan.
Director Patty Jenkins took to Twitter to confirm the news:
— Patty Jenkins (@PattyJenks) November 18, 2020
Miguel Fernández is a Spanish student that has movies as his second passion in life. His favorite movie of all time is The Lord of the Rings, but he is also a huge Star Wars fan. However, fantasy movies are not his only cup of tea, as authors like Scorsese, Fincher, Kubrick or Hitchcock have been an obsession for him since he started to understand the language of filmmaking. He is that guy who will watch a black and white movie, just because it is in black and white.