'Fantastic Beasts 3' Delayed Until 2022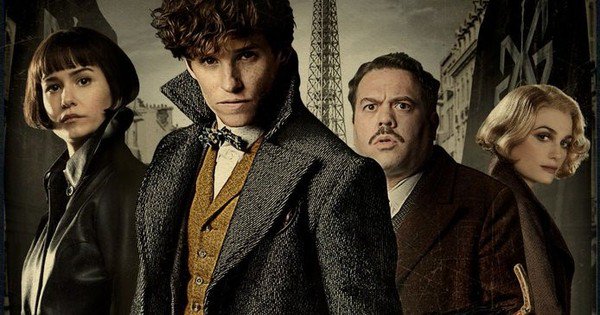 Fantastic Beasts 3 has been delayed – it originally had a release date of November 12, 2021, but it has now been pushed back to July 15, 2022.
The announcement is linked to Johnny Depp's resignation from the franchise. He had been playing Grindelwald, the series' main villain. Warner Bros. included news of the delay as part of their official announcement of Depp's resignation.
Johnny Depp will depart the 'Fantastic Beasts' franchise. We thank Johnny for his work on the films to date. 'Fantastic Beasts 3' is currently in production, and the role of Gellert Grindelwald will be recast. The film will debut in theaters worldwide in the summer of 2022.
The announcement comes hot on the heels of Depp losing his libel case against The Sun. Warner Bros. now need to take some time to recast the role of Grindelwald – whether that means reaching out to Colin Farrell to reprise his role from the first Fantastic Beasts film or someone new entirely – and figure out how to explain that in the film itself.
Plenty of new faces will be returning for Fantastic Beasts 3. David Yates will return to direct, as he has done with every film in the Harry Potter franchise since Harry Potter and the Order of the Phoenix in 2007. Eddie Redmayne will reprise his role as Newt Scamander, as will Jude Law as Albus Dumbledore.
Katherine Waterston, Alison Sudol, Ezra Miller, and Dan Fogler are all expected to return as well, with Jessica Williams also expected to have an expanded role after her appearance as Professor Hicks in Fantastic Beasts: The Crimes of Grindelwald. J.K. Rowling, who wrote the scripts for the first two Fantastic Beasts films, will co-write the script with Steve Kloves.
The series has been mired in behind the scenes controversy in recent years, as public perception of Depp and Rowling has taken a serious hit for various reasons. This has been reflected in its diminishing financial returns. The first Fantastic Beasts film made over $800 million at the global box office, but The Crimes of Grindelwald made "only" $654 million in comparison. The folks at Warner Bros. probably hope that this recent decision will help them course correct the future of the franchise.