Disney Reorganizes To Emphasize Streaming, Announces Investor's Meeting For December 10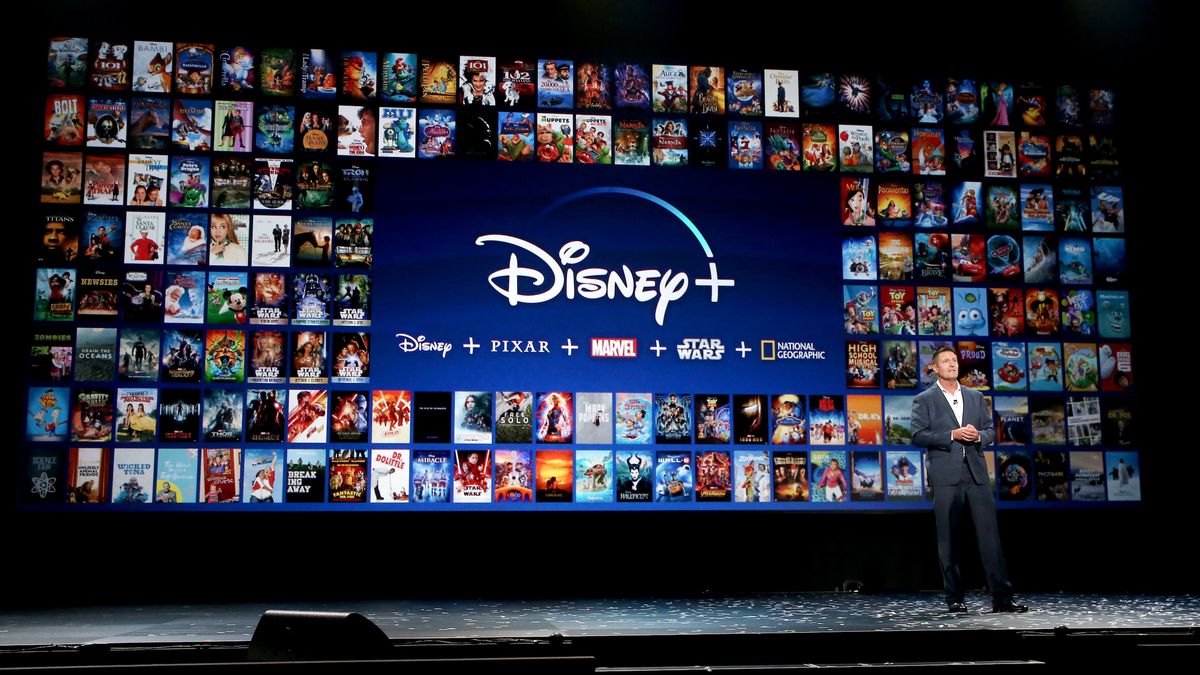 Disney have unveiled some new corporate changes ahead of an "Investor's Day" meeting roughly two months from now. One of the biggest changes is that they will be focused on expanding their streaming output due to the challenges facing the company in the time of the Coronavirus.
The Walt Disney Company has issued a new press release (hat tip Blog Mickey) indicating that some changes are set to happen on the business side of things. Here's what they had to say:
"The Walt Disney Company today announced a strategic reorganization of its media and entertainment businesses. Under the new structure, Disney's world-class creative engines will focus on developing and producing original content for the Company's streaming services, as well as for legacy platforms, while distribution and commercialization activities will be centralized into a single, global Media and Entertainment Distribution organization. The new Media and Entertainment Distribution group will be responsible for all monetization of content—both distribution and ad sales—and will oversee operations of the Company's streaming services. It will also have sole P&L accountability for Disney's media and entertainment businesses.

The creation of content will be managed in three distinct groups—Studios, General Entertainment, and Sports—headed by current leaders Alan F. Horn and Alan Bergman, Peter Rice, and James Pitaro. The Media and Entertainment Distribution group will be headed by Kareem Daniel, formerly President, Consumer Products, Games and Publishing. All five leaders will report directly to Bob Chapek, Chief Executive Officer, The Walt Disney Company. Disney Parks, Experiences and Products will continue to operate under its existing structure, led by Josh D'Amaro, Chairman, Disney Parks, Experiences and Products, who continues to report to Mr. Chapek. Rebecca Campbell will serve as Chairman, International Operations and Direct-to-Consumer. Bob Iger, in his role as Executive Chairman, will continue to direct the Company's creative endeavors."
Under the new format, developing content for streaming will take priority. Disney insists that these sorts of changes were coming anyway, but it's likely that COVID-19 accelerated the process. So far, Disney have announced three live-action Star Wars shows, a new Star Wars animated series after their conclusion of The Clone Wars revival (with more rumored), eight live-action Marvel Studios shows and an animated series, and multiple projects based around their Pixar and Walt Disney Animation Studios brands. This move indicates that much more will be coming in the years ahead, with priorities shifting to Disney's streaming platforms over theatrical releases.
Now, does this mean that Disney will give up on theaters? Probably not. Mulan clearly didn't do well enough as a "Premier Access" release for them to do the same thing with Black Widow or any of their other blockbusters, which they opted to push back rather than decide to put movies on their streaming service (aside from Soul, which will not be released as a "Premier Access" offering). The move is likely a pragmatic one in order to ensure that they can maximize their profits through Disney+, Hulu, and ESPN+ by emphasizing development on future content for those platforms rather than to develop expensive movies that are going to have to wait an uncertain amount of time before they see a release. Movie productions will likely continue as planned while the company's focus is adjusted.
Even still, a number of Disney's attempts to expand beyond their basic brands (Marvel, Star Wars, Disney Animation, Pixar, and Disney Live-Action Remakes) have resulted in some of their most high-profile bombs in the past few years, and there's still uncertainty around the integration of 20th Century Studios. Disney may just be opting to invest more in existing IP on Disney+ instead of investing in new IP on the big screen, and for that matter, investing in new IP on the small screen could potentially be more profitable than the theatrical option anyway. The nature of the business is changing and companies have to adapt or die.
Also of note is that the long-awaited Disney Investor's Day conference that they hyped up in their last conference call will be arriving on December 10. The meeting will likely cover several of these changes alongside lots of new Disney announcements for their major brands, including potential first looks at what's coming down the pipeline. The event is expected to be livestreamed, much like 2019's big presentation for Disney+. With the streaming service being a huge bright spot for the company in a time where COVID-19 is making business difficult, it can be expected that the rising star of the streaming world will once again be a big focus of the conference.

Grant Davis is a freelance writer who has covered entertainment news for more than four years. His articles have frequently appeared in Star Wars News Net as well as as other entertainment-related websites. As someone who grew up on Star Wars and comic book movies, he's completely thrilled with the current era of genre entertainment.