'Spider-Man 3' Expected To Do A Day Of Filming Next Week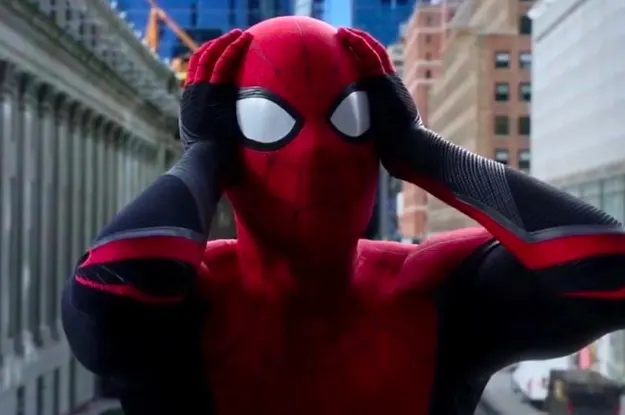 The third Spider-Man movie from Marvel Studios and Sony Pictures is expected to take place almost entirely in New York City after the second movie put Spidey overseas and the first had a detour to Washington, D.C. for a memorable sequence involving the Washington Monument. It looks like some filming will happen soon, but it might not be for principal photography, and it won't be for very long.
Earlier today, a Queens resident noticed a sign indicating plans to reserve a location for a movie production for a single day, most likely for second-unit filming. They took a picture and then uploaded it to Twitter:
Spider-Man 3 filming on the 16th of October in Queen, NYC#SpiderMan3 @_CharlesMurphy @ManaByte @DanielRPK pic.twitter.com/DJzuT31W5W

— C-MC (@ArtiDulatahi) October 6, 2020
"Serenity Now" is the production name for the third Spider-Man movie, which follows the preceding two Spider-Man movies using other Seinfeld references as production names ("Summer of George" and "Fall of George", respectively). As such, it seems that the first day of filming will take place here and then. There's also an off-chance that a scene intended to be included in another film will be shot around this time; for instance, Samuel L. Jackson and Colbie Smulders's cameo in Avengers: Infinity War was originally shot under the guise of being a scene meant for Captain Marvel. The current Spider-Man contract that Marvel Studios has been able to work out stipulates that Marvel Studios will be able to include Spider-Man in one movie of their choosing before they have to renegotiate the terms of the deal again.
Currently, Tom Holland is wrapping up work on Uncharted, which was always scheduled to be developed ahead of Spider-Man 3, and is expected to wrap filming in a few weeks. This scene clearly will not need his presence, which is why it's being shot ahead of principal photography. Even still, since Spider-Man is masked from head to toe, a number of minor scenes could be filmed with a costumed body double and overdubbed by Holland with ADR. Murphy's Multiverse previously noted that Sony and Marvel Studios are anticipating future shutdowns, and as such, if they would like to get as much filming done as possible, then they may want to resort to utilizing some shortcuts to wrap up principal photography. If more filming is meant to take place in New York City, then expect to see other signs like this pop up around town. Production is expected to start in earnest later in this year, most likely in November.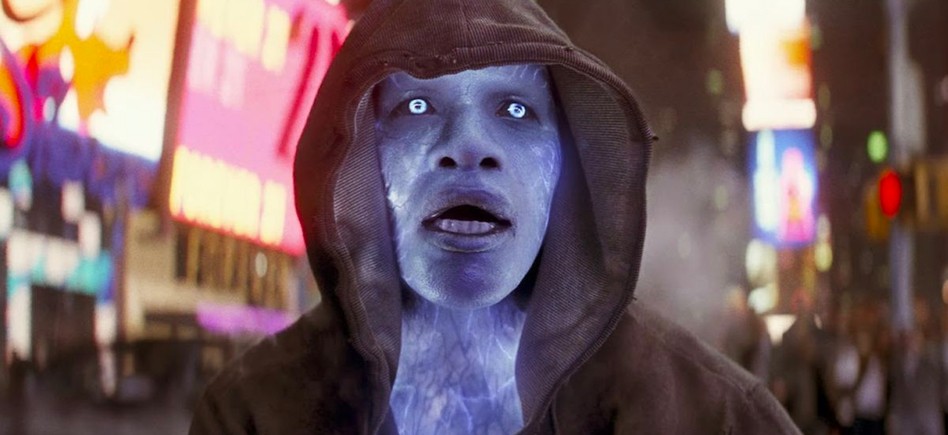 But enough about speculation for the moment. What's officially known about the next Spider-Man movie is that it will be the third (and likely final) one to use the "Home" subtitle format after Homecoming and Far From Home. Director Jon Watts and writers Chris McKenna and Erik Sommers are set to reunite on this project after collaborating on the previous two movies. The cast of the film includes Tom Holland as Spider-Man, Marisa Tomei as May Parker, Zendaya as Michelle "MJ" Jones, Tony Revolori as Eugene "Flash" Thompson, Jacob Batalon as Ned Leeds, and perhaps most surprisingly, Jamie Foxx as Electro, reprising the role he first played in The Amazing Spider-Man 2 (although with his "I won't be blue in this one" hint, he's indicated that he'll be playing a new take on the character, possibly with the classic yellow and green color scheme instead of the Ultimate Marvel design seen in his previous appearance).
It's also been rumored for a while that the yet-to-be-cast Kraven the Hunter will be the primary villain of this movie, which would serve Sony just as well, since they have plans to give him a spin-off film, and they will likely use this movie as a springboard to get there. The character also seems perfect to include as a major antagonist due to Far From Home's mid-credits scene cliffhanger. Other characters rumored to appear include Michael Mando as Scorpion (who appeared in Homecoming in a minor role, planning to get his friends to go after Spider-Man when they break out of prison one day) and Numan Acar as Chameleon (who appeared in Far From Home in a minor role, and is the half-brother of Kraven). It might be a bit too early to say that Spider-Man 3 will feature some version of the Sinister Six (which was hinted back in Homecoming's mid-credits scene), but if it doesn't, then it's definitely setting the supervillain team up for something down the road.
Spider-Man 3 is currently slated to release on December 17, 2021. The future of the Marvel Cinematic Universe includes the films Black Widow, The Eternals, Shang-Chi and the Legend of the Ten Rings, Spider-Man 3, Doctor Strange in the Multiverse of Madness, Thor: Love and Thunder, Black Panther 2, Captain Marvel 2, Guardians of the Galaxy Vol. 3, Ant-Man 3, and reboots of the Blade, Deadpool, Fantastic Four, and X-Men franchises. Another Avengers movie is also likely, but will be a ways off. In addition to the aforementioned movies, there are nine Marvel Studios shows confirmed for the Disney+ lineup: WandaVision, The Falcon and the Winter Soldier, Loki, What If…?, Hawkeye, Ms. Marvel, Moon Knight, She-Hulk, and an untitled series starring Samuel L. Jackson as Nick Fury.

Grant Davis is a freelance writer who has covered entertainment news for more than four years. His articles have frequently appeared in Star Wars News Net as well as as other entertainment-related websites. As someone who grew up on Star Wars and comic book movies, he's completely thrilled with the current era of genre entertainment.