DC FanDome Day 2 Highlights – 'Arrowverse', DC Universe, HBO Max and Beyond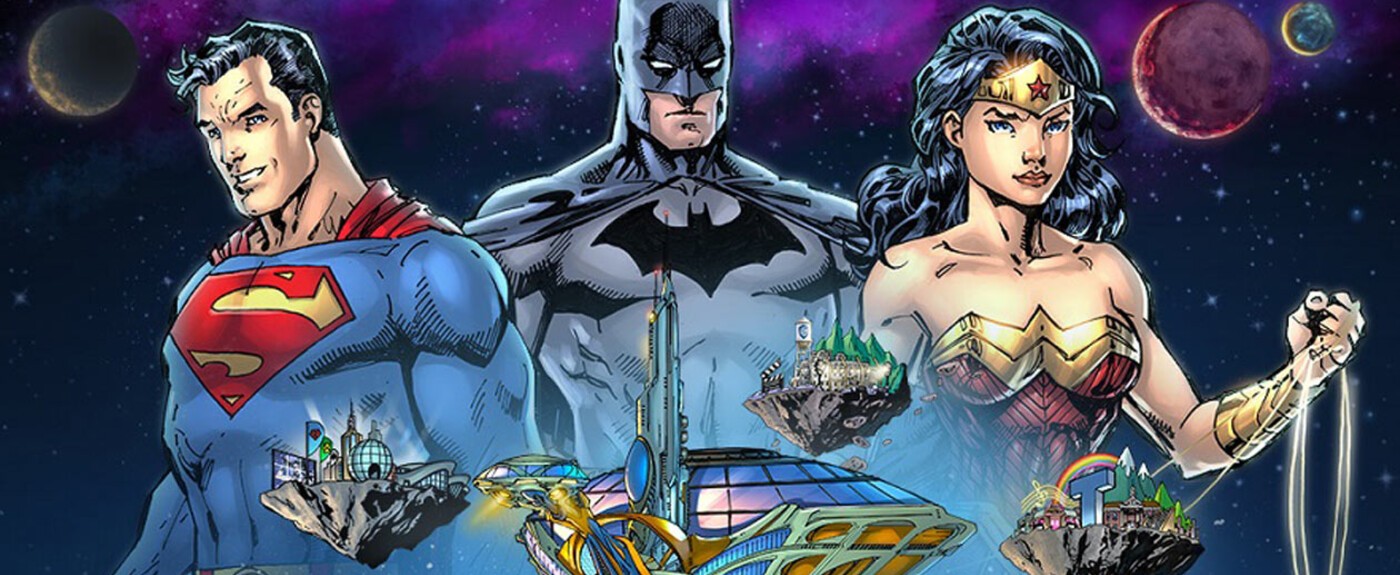 After the runaway success of Hall of Heroes last month, DC FanDome returned this weekend with Explore the Multiverse. A 24 hour create your own smorgasbord of content that covered everything from comic books to theme parks. I'm so glad DC opted to make this event on demand because with so much content there is no way fans could have seen everything they wanted on the original schedule. So let's dive in to all the biggest reveals from the worlds of DCTV, animation, and even some more movie reveals!

The Arrowverse
My most anticipated panel was Superman & Lois. I'm a massive Superman fan and a big fan of the Arrowverse so I've been waiting a long time for this one and thankfully it didn't disappoint. Because filming for the new seasons hasn't started yet there were no trailers to show, but executive producer Todd Helbing and series stars Tyler Hoechlin and Elizabeth Tulloch still had plenty to talk about.
Taking the Kents back to Smallville, for reasons that have yet to be revealed, Superman and Lois will present audiences with the next stage of Lois and Clark's journey – parenthood. They may be the world's greatest hero and investigative journalist, but now they are also parents with jobs, dealing with two very different teenage sons and all the complexities that come with that. It grounds the show in a very real way. Superman belongs to the world and Lois will never compromise her sense of self or her goals, but this conflicts with the demands of a family. So much is needed and expected from them both, but as parents how do you know when it's okay to scale that back and put your time into your family. In the modern world it's a very real and relatable issue for any parent and heightened by who these characters are and how important their roles are in the world they live in.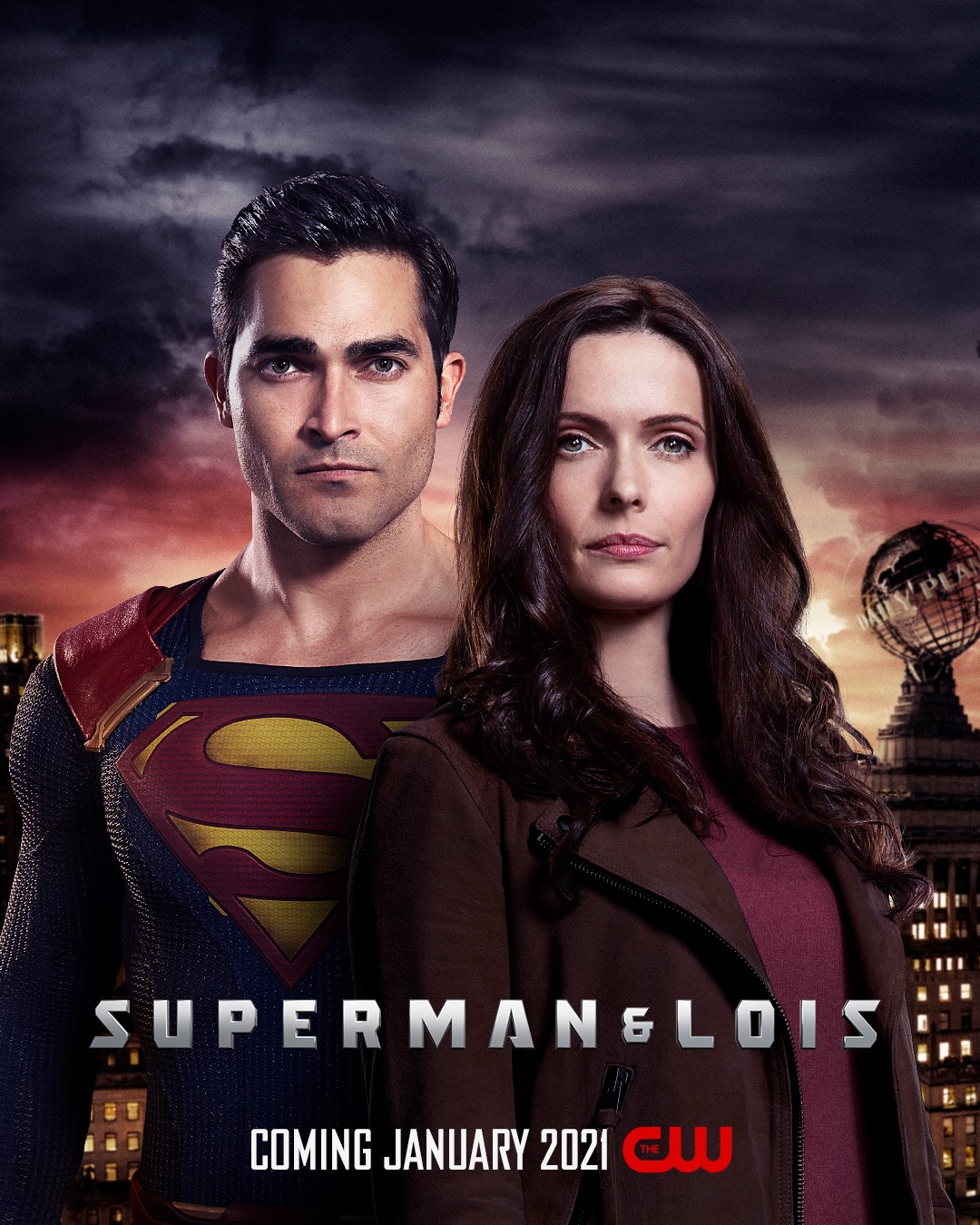 Returning to Smallville brings Lana Lang back into Clark's life, but whilst The CW is known for its relationship drama Helbing was quick to confirm that, whilst there will always be a connection between Clark and his first love, there will never be an affair between Clark and Lana. Instead he teased at a potential love triangle between the Kent twins and Lana's daughter. Lois' father General Lane will also be returning, with the military man seeing Superman as his soldier. There will be a fraught relationship between Lois and her father, perhaps contrasting how Sam Lane dealt with his responsibilities as a General and his responsibilities as a father and how Lois and Clark are trying to find their own life balance.
Whilst the family aspect will help to ground the show in reality, Helbing promised plenty of set pieces and heroics as well. And confirmed that whilst Superman is taking on his treats, Lois will be out there hunting down a different type of villain.
Discussing their inspiration for the roles, Tulloch said she was inspired by real life journalists and reporters who fight for truth in a profession that is under siege, whilst Hoechlin explained how he was coming out of a cynical phase when he first met with executive producer Greg Berlanti about the role and how Supergirl's first season made him feel it was time for something more hopeful and optimistic. "Anyone can be Superman," the actor explained, "I think what makes Superman, Superman in my eyes is someone who without fail chooses to do the right thing in all the good they can do."
And there will be a new suit! Noting that Hoechlin's original suit was not designed to sustain a series, Helbing promised a "badass" new suit when the series premieres next year. Perhaps something like this concept art that leaked out earlier this year:
Batwoman was up next and, after a quick look back at season one, we were introduced to our new Batwoman, Javicia Leslie. On reading the character description for Ryan Wilder, Leslie said it was "definitely me", goofy meets bad ass and a "hot mess." As she introduced herself to her new cast mates, she spoke of how proud she and honored she was to represent her community and to play a role model like Batwoman, and also revealed that she has two years experience with Muay Thai and has begun kick boxing which I hope means we can expect some amazing fight scenes in season two!
Speaking of season two, executive producer Caroline Dries said that destiny is the theme of next season and there will be two major story arcs – the mystery of what happened to Kate Kane and the rise of the new Batwoman. Everyone will have their own theories and conspiracy theories on what happened to Kate and whether she's dead or alive. And through Ryan Wilder we will get to see the state of injustice in Gotham. Ryan comes from the streets, the people of Gotham who get overlooked by a system not built for them. Though she fights for everyone, these are the people Ryan wants to help the most. She also confirmed that there will be a new suit and, much like Kate's at the start of season one, Ryan's suit will evolve.
Discussing Ryan Wilder's influence on the other characters, Nicole Kang (Mary Hamilton) said the new relationship would be difficult for Mary due to Kate's absence but noted that they both want to help those forgotten by the system. Meagan Tandy (Sophie Moore) said that her character won't like Ryan at first but she will help to bring Sophie out of her shell and give her a bit more edge. She also said that Sophie now appreciates the secrecy and won't want to unmask the new Batwoman. Rachel Skarsten joked that Alice will just be peeved that her plan to kill Kate has been ruined by her sister's disappearance, and that she has other concerns now that Safiyah (newly cast Shivaani Ghai) is coming to Gotham and we'll get to see new parts of Alice's backstory this season. Camrus Johnson added that Luke Fox will struggle with giving Ryan the bat suit. He took time to trust Kate, and she was part of the Wayne family, so whilst he's willing to work with Ryan there will be more pushing back and hesitation on Fox's part. Dries added that it will be Ryan who brings the Kane family back together and creates a new dynamic for them next season.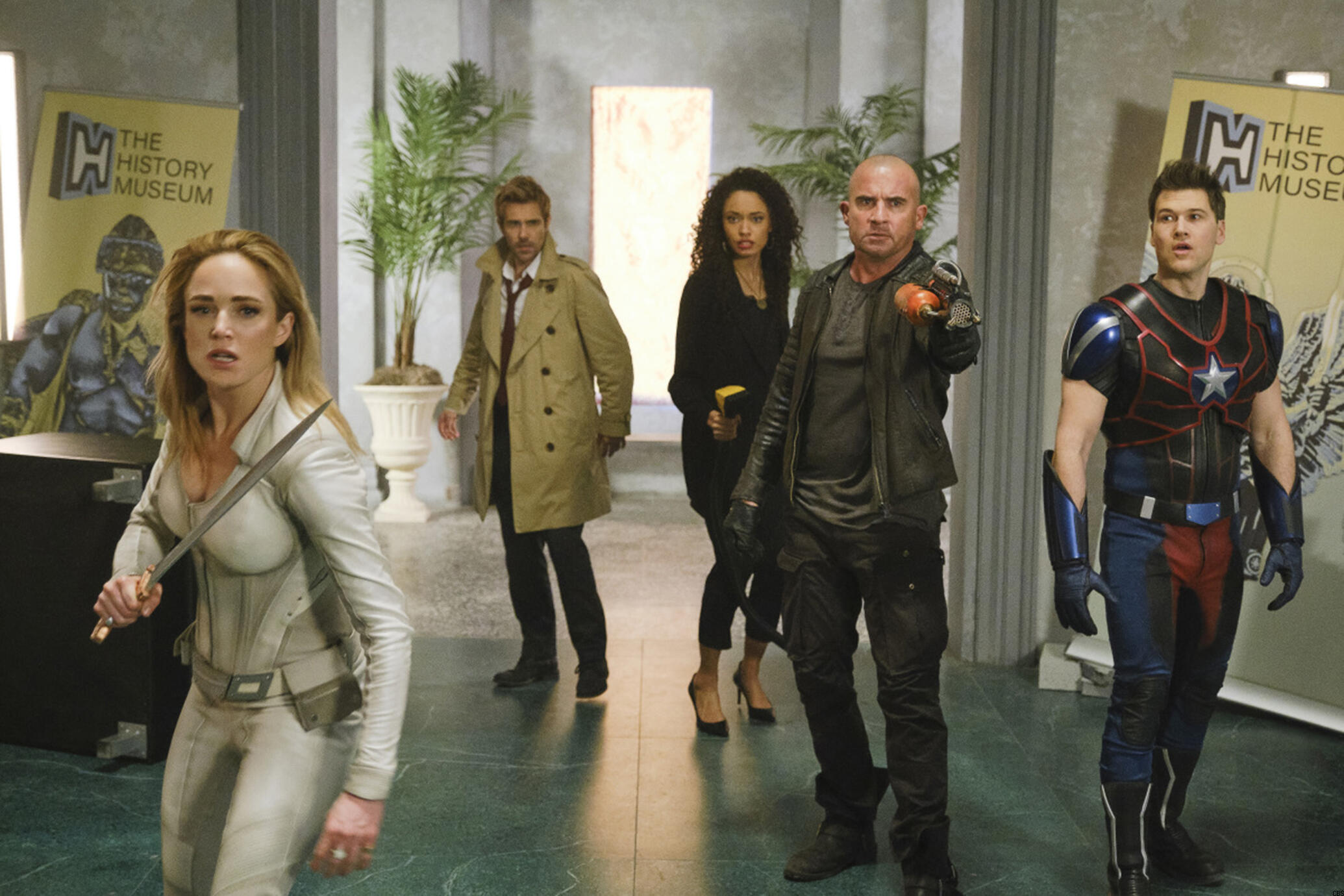 Whilst new footage was sparse, Legends of Tomorrow brought their traditional lighter touch to DC FanDome, kicking off their panel with a blooper reel for the last season. Discussing what fans can looking forward to next season the producers joked that with Sara away the "kids" will go a little crazy. Whilst Ava (Jes Macallan) would normally fill the void, she's been hit hardest by Sara's absence so look for some unlikely leaders to step up. We'll see more of the Behrad/Zari sibling dynamic next season, as well something of a fresh start for Constantine. Matt Ryan noted how important the Astra arc has been for his character, in both his own show and Legends, so to wrap that up was very satisfying for him. Now, John is actually happy, which scares him because how long can Constantine be happy?
Season six will see a new team member join the Waverider (now confirmed to be Lisseth Chavez as Eseperanza "Spooner" Cruz), a Latinx woman who was kidnapped by aliens, like Sara, and who wants revenge. And like any new legend, expect some sparks to fly when she first meets the team. The team promised they'd be leaning into the alien genre in a way that will look and feel different to Supergirl and even joked that anything is possible when asked if there could be a musical episode in the show's future.
The Black Lightning cast confirmed that they have absolutely no idea what's in store for season four, but when asked what they'd like for their characters had a great range of answers. Christine Adams joked that she'd like Lynn not to be drunk or on drugs, Jordan Calloway said he hopes to get to explore Painkiller's psychological recovery after everything he's been through, whilst James Remar would love Gambi to reveal he has secret meta powers or get a girlfriend. Nafessa Williams hopes that Anissa stays on trend with current real world events. Marvin "Krondon" Jones III wants Tobias to get back into the main stream and back into politics, letting the character do some good but ultimately only for his own good so he's still bad. And Cress Williams wants to see Jefferson back in the class room and being a mentor to kids again. Answering a fan question China Anne McClain said she didn't know if we'd see the other world Jennifers this season whilst Williams said he'd love to team up more now that they exist on the same earth as the other heroes.
The Flash was one of the few TV shows to get a panel last month, but the extended panel available for Explore the Multiverse still offered up some exciting new information on what fans can expect next season. We know Iris (Candice Patton) will be freed from the mirror world early in season seven, but here Patton went on to discuss how her imprisonment might have affected Iris psychologically and suggested there may be some resentment that has built up due to how long she was held prisoner. And with the return of Iris we'll be seeing more of Team Citizen and more of the relationship/mentor-ship between Iris and Allegra (Kayla Compton). Danielle Nicolet teased that Cecile's powers would continue to evolve next season, becoming more active than passive, whilst showrunner Eric Wallace promised we'd see a radical change for Tom Cavanagh's Wells now that he has all of his infinite earths doppelgangers in his head.
Expanding on the Hall of Heroes confirmation that Godspeed will be one of the big bads of season seven, Wallace said that unlike Reverse Flash or many of the other villains, Godspeed doesn't have an emotional connection to Barry which raises the question, why is he angry which the Flash? And in another expansion from Hall of Heroes, Wallace followed up on Grant Gustin's desire for the Flash's gold boots saying that Barry has to earn them. He promised they will happen but he can't say when.
Stargirl will be exclusive to The CW following its initial shared season with DC Universe and during the DC FanDome panel executive producer Geoff Johns offered the first hints at what we can expect from season two. Whilst they are just breaking the story at the moment Johns confirmed that Solomon Grundy will be back and they will definitely be building upon the Eclipso teaser in the last episode. We can also expect to see more Stargirl versus Shiv and maybe, just maybe, Hooty might get to appear at some point. The pink pen might also come into play as Johns said the show will explore new characters next season, but insisted the show would do this at it's own pace. And as the cast discussed who would win in a fight between the old JSA and the new, Johns, after initially saying it depended who was on the team, said he'd be more interested in seeing them team up and teasingly asked how big would that threat have to be.
HBO Max
Whilst the Doom Patrol panel featured a great conversation with the cast of the show it didn't actually feature the official announcement that the show had been renewed for a third season by HBO Max. Instead that came from the show's Twitter account, announced simultaneously with the launch of DC FanDome.
You didn't think we'd leave you hanging, did you? pic.twitter.com/fVKDH576NP

— Doom Patrol (@DCDoomPatrol) September 12, 2020
Speaking with Variety HBO Max's head of original content, Sarah Aubrey, confirmed that the show is already one of the most watched Max Originals, saying "we are glad to greenlight a third season to continue this distinctive style of storytelling that resonates so well with critics and fans alike." With the renewal only just announced there's currently no date for the production or release of Doom Patrol's next season.
Another show that might be making the jump from DC Universe to HBO Max is Harley Quinn. Discussing a potential third season during the panel, the show's creative team could only say that nothing has been confirmed, but answered a fan's question about the possibility of Punchline, the Joker's new second in command in the comics, making an appearance by saying they would be more interested in exploring Harley and Ivy's new relationship than the Joker/Punchline dynamic for now. According to The Hollywood Reporter a third season hinges on the budget but renewal negotiations have stalled in the wake of the recent executive shake ups at Warner and HBO.
One series that does have a date, or at least a year, is Zack Snyder's cut of Justice League and for day two of DC FanDome composer Junkie XL offered up a small tease of his heroic main theme.
He's back!! @Junkie_XL shares a new Justice League theme for #TheSnyderCut at #DCFanDome ! pic.twitter.com/fNnbRI4GuA

— TheSnyderCut (@RTSnyderCut) September 12, 2020
DC Universe
With Doom Patrol and Harley Quinn both taking their new seasons (or potential new seasons) to HBO Max, that just leaves Titans and Young Justice for DC Universe. Fortunately both have new seasons in development.
During Hall of Heroes we learnt that Titans would be heading to Gotham where we'll meet Commissioner Barbara Gordon and the Scarecrow, and Curran Walters' Jason Todd will return to antagonize the team as Red Hood. In the extended panel we got to learn a little bit more. At the end of last season Hank (Alan Ritchson) and Dawn (Minka Kelly) broke up, leaving the question of where does this leave Hawk and Dove? We'll learn the answer to that pretty early in season three according to executive producer Greg Walker. And was the appearance of Conor Leslie (Donna Troy) on the panel a spoiler? Cast members don't normally show up for panels after they've been killed off. Whilst he wouldn't comment on the Lazarus Pit, Walker did say there were ways they could skirt the usual rules of life and death with a character like Donna Troy, and that there's exciting opportunities and stories ahead for both Donna and Rachel (Teagan Croft) with a whole underworld they could go into. He also said that the way Donna died will "absolutely" affect how she might live.
Discussing Rachel's move away from the group, Walker said that the show's third season will see a lot of the characters struggle with destiny, with the question of why they are heroes and why they are here. The answers are hard but an important part of the journey for the characters. Ultimately this season will move the characters in a more hopeful and optimistic direction. Dawn will point the way early on, it just takes them a while to get there. Walker concluded by saying "We've torn them apart a lot so it's not so much about tearing apart, it's basically about the struggle to stay together and do something great, to do something greater than the sum of the its parts. Really, that's where we want to go. Again, it's kinda leaning towards optimism and change and hope and possibility."
Young Justice had one of the most unique panels at DC FanDome as the cast assembled along with executive producers Greg Weisman and Brandon Vietti to do a table read of Season 3.9 Episode 1, setting the scene for the upcoming season which they revealed will be called Young Justice: Phantoms. The episode itself saw Superboy and Miss Martian set out on a long overdue journey and saw the return of Arsenal to the team. For what happens next we'll just have to wait and see. The creative team confirm that, whilst it's not as fun as all being together, work is continuing apace with everyone working from home. Whatever happens, it won't be as long as the wait for season three!
As for what comes next for DC Universe now that HBO Max has launched, Jim Lee has promised exciting news coming this week. Based on the image my guess is that it's going to become comics only and could finally receive an international launch since the media rights won't need working out.
Congratz to @dcdoompatrol for the season 3 pickup by @hbomax! Stay tuned next week for big news about @thedcuniverse and it's exciting future! #dcuniverse pic.twitter.com/VoIKnBcKWM

— Jim Lee (@JimLee) September 12, 2020
WB Animation
First off, it was so cool to see the Superman: Man of Tomorrow World Premiere back on the schedule after it was initially removed when FanDome was split into a two day event (and make sure you check out our review of the film right here). With next year's slate of animated original movies already announced the focus for me at FanDome was the upcoming DC Showcase collection of shorts featuring the interactive Batman: Death in the Family. Releasing next month from writer/director Brandon Vietti the interactive feature aims to re-create comic book history and give fans the power to decide the fate of Jason Todd.
The idea first came from Warner Bros. desire for an interactive animated feature. Bruce Timm then suggested Death in the Family due to it's history as a major story where fans got to decide the outcome. According to Vietti choosing whether Jason lives or dies is just the first of many choices you will get to make over the course of the story. Rather than playing like a video game, the interactive feature will follow each choice with a substantial amount of story after each choice as fans get to see their choice play out before having to make their next decision. Most of these story branches will be several minutes but the longest is around 20 minutes and the shortest just 30 seconds so it sounds like there will be plenty of replay value to the story. Sadly that replay value will only be on the Blu-Ray. During the panel it was revealed that the digital release would allow the viewer to watch one arrangement of the family followed by several of the alternate paths. The Blu-Ray is the only way to experience the interactive version and includes several branches that aren't in the main ones included in the digital release.
Throughout the panel Vietti was clear he wanted to honor Judd Winwick's original Under the Red Hood and Vietti's own animated adaptation of the story, but the interactive nature of this experience allowed Vietti to expand the role of some characters, like Zehra Fazal's Talia, and also add new characters such as Two-Face (played here by Gary Cole). Every branch comes back to the themes of family, fatherhood, and revenge. As for the favorite branch, Vietti and the cast all agreed it was the one where Jason Todd walks into a diner. We'll have to wait until October 13th to see why but in the mean time here's the opening credits sequence for the film.
And a surprise addition hidden among the shorts in Watchverse – our first look at Krypto from the animated DC's Super Pets movie which is due for release in 2022.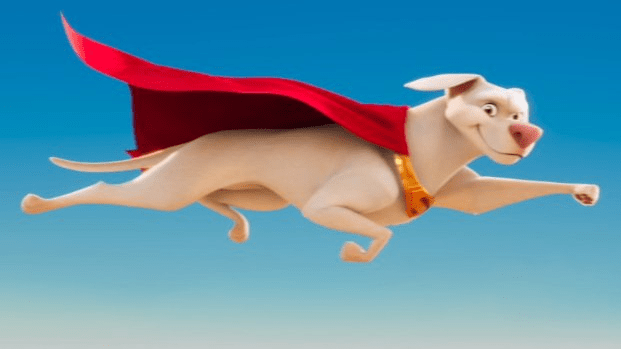 DC Extended Universe
DC's upcoming features were the major focus of Hall of Heroes, but there were still some film secrets waiting to be discovered in Explore the Multiverse. Answering fan questions James Wan confirmed that, like the Trench in the first Aquaman, the sequel would also feature a touch of horror, whilst Patty Jenkins revealed that just under a third of the long anticipated Wonder Woman 1984 was shot in IMAX. Talking about the film's stunts Gal Gadot was determined to avoid spoilers but since the scene was shown in the trailers she said that for the sequence where Wonder Woman races down Pennsylvania Avenue she was, with the aid of wires, actually matching speed with Olympian Usain Bolt as she sprinted through Washington DC. I know it's probably not the biggest stunt they've done, but I still thought that was really cool.
But the biggest movie revelation came from The Flash producer Barbara Muschietti, who not only said that the film will have "a lot of DC characters in it", but also said that Flash is "the bridge between all these characters and timelines" and "in a way it restarts everything and doesn't forget anything." Since the Michael Keaton bombshell earlier this summer The Flash just keeps getting bigger. DC has a lot riding on this one and after Crisis pulled off the multiverse on the small screen I hope that Flash can do it super sized on IMAX!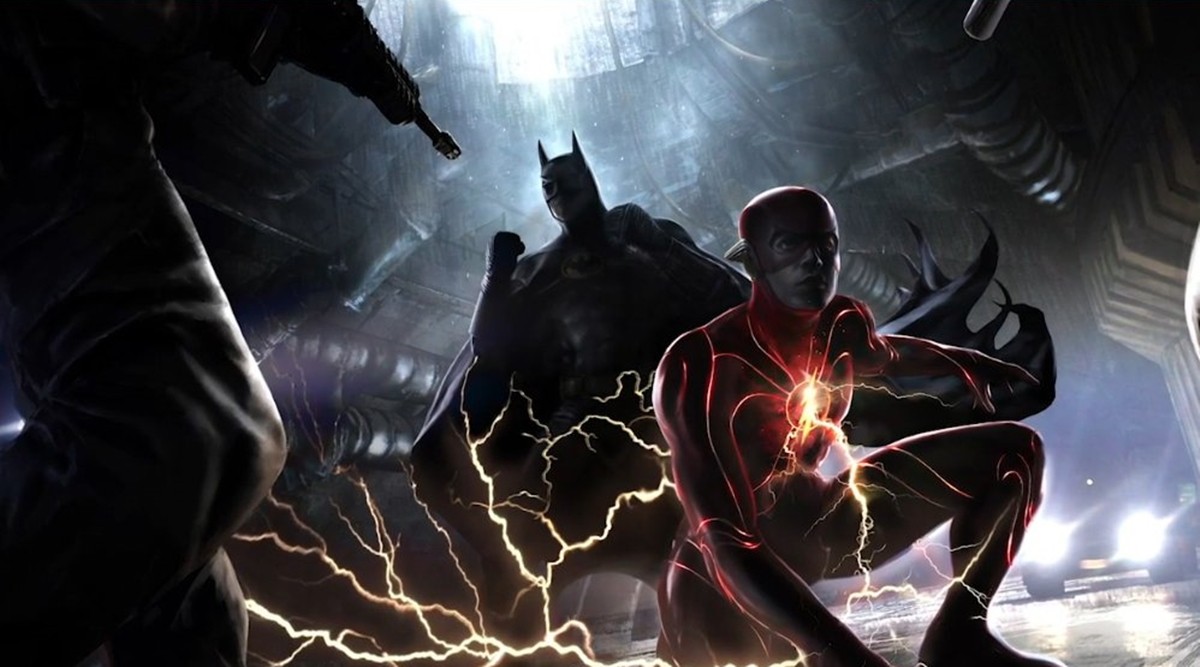 That about wraps up all of the major announcements from the second day of DC FanDome but in truth they barely scratch the surface of all the content that was available to fans with Explore the Multiverse. There were comic panels, behind the scenes looks at the movies and shows, a Joker Escape Room that I was absolutely terrible at, even a look at the indoor theme park Warner Bros. World in Abu Dhabi which is now on my bucket list along with Galaxy's Edge. The second day may not have generated as much hype as the first but the only way to describe FanDome is as a massive success. Even when conventions return to normal I hope they find a way to use DC FanDome to continue bringing that experience to a truly global audience.