'Batman: The Long Halloween' and 'Justice Society: World War II' Announced as Next DC Animated Movies
IGN and DC Comics teamed up last night to premiere the Superman: Man of Tomorrow panel ahead of next month's DC FanDome: Explore the Multiverse event and in doing so revealed what's coming next year for DC's line of Animated Original Movies including the their first JSA film and a two part adaptation of Batman: The Long Halloween.
Announced by panel host Matt Bomer, the first film coming next year will be Batman: Soul of the Dragon. As revealed by The Hollywood Reporter earlier this month, Soul of the Dragon is an original adventure set in the 1970's from director Sam Liu and executive producer Bruce Timm that will see Batman (David Giuntoli) teaming up with his former classmates Richard Dragon (Mark Dacascos), Bronze Tiger (Michael Jai White) and Lady Shiva (Kelly Hu) to take on a threat from his past.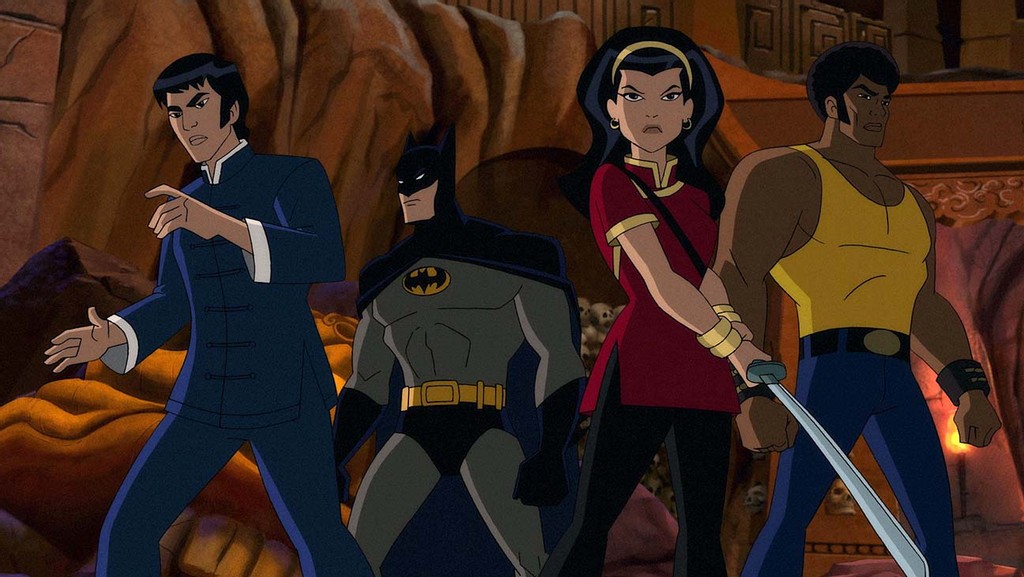 Also in Spring 2021 will be Justice Society: World War II. This will be the first animated movie from DC to feature the JSA and whilst Bomer couldn't give away any story or cast details he did jokingly reveal that "you might just hear a familiar voice" whilst pointing at himself. It's also possible that the film will feature Wonder Woman. Her origin was recently restored to that era in the comics and some eagle eyed fans over at CBR noticed that the Blu-Ray spine art for Man of Tomorrow appears to start an interconnecting imaged to be continued on subsequent releases and features Wonder Woman's gauntlet and lasso. This opens up the possibility that Man of Tomorrow may be the start of a new animated universe, but we'll probably have to wait until nearer release to know for sure.
Then Summer and Fall 2021 will see the long awaited two part adaptation of Jeph Loeb and Tim Sale's Batman: The Long Halloween. This one was first reported on by Revenge of the Fans way back in January 2019. Back then it was reported to be separate to the (then current) animated universe and this was supported by the fact that the cast list they saw didn't feature any of the same cast as that universe. Of course, we've now seen that universe end in Apokolips War and a potential new one start in Man of Tomorrow. So maybe this will be stand alone, or maybe it will be set in a new continuity with Man of Tomorrow and Justice Society: World War II. Honestly, based on Man of Tomorrow and the story of The Long Halloween, I wouldn't expect it to make a difference to the adaptation either way.
In terms of casting no official announcements have been made but the cast list seen by RTF back in 2019 included Troy Baker, Jensen Ackles, Naya Rivera, Titus Welliver, David Dastmalchian, Jim Pirri, Amy Landecker, Matthew Gray Gubler, Katee Sackhoff, and Fred Tatasciore. That's quite a list.