Robert Pattinson Tests Positive For COVID-19, 'The Batman' Suspends Production
Just days after resuming production outside of London, The Batman halted operations again after the Dark Knight himself, Robert Pattinson, contracted COVID-19.
News of production on The Batman being suspended broke earlier today, though it was attributed to an unnamed crewmember coming down with the Coronavirus. Vanity Fair later exclusively reported that it was Pattinson who tested positive.
BREAKING: The person who came down with Covid-19 on the set of The Batman was Robert Pattinson himself.@VanityFair exclusive.https://t.co/vd9nJ3jpFT

— Anthony Breznican (@Breznican) September 3, 2020
Warner Bros. did not have any comment on any specific individual's health, offering only a statement to Vanity Fair: "A member of The Batman production has tested positive for Covid-19, and is isolating in accordance with established protocols. Filming is temporarily paused."
The unfortunate news comes after the highly successful debut of the first The Batman trailer at DC FanDome. Fans got a first look at a dark, moody film that contains a lot of noir elements. Anticipation for the film had already been high when production shut down initially in March, along with the entire entertainment industry around the world.
The plot of the film remains under wraps, but the trailer gave us some hints. It suggested a mystery that involves The Riddler (Paul Dano), The Penguin (an unrecognizable Colin Farrell), and Catwoman (Zoë Kravitz). Matt Reeves directs the film, which has an anticipated release date of October 1, 2021.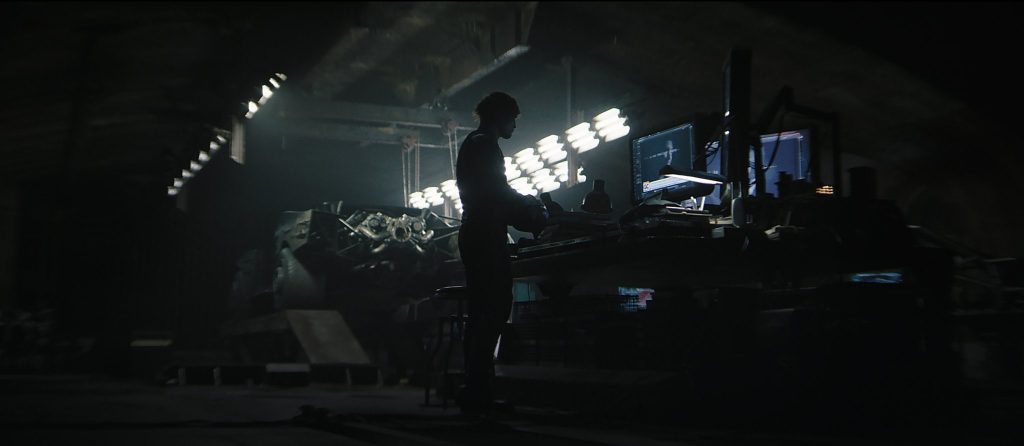 The Batman has a lot riding on it, with an ambitious new take on the popular character and a spinoff series intended for HBO Max. The series will focus on the Gotham City Police Department in the year before the movie, led by longtime Batman ally Jim Gordon, played by Jeffrey Wright.
It's unclear at the moment the extent of Robert Pattinson's illness, or how long this shutdown might last. The entertainment industry had been making some positive strides in recent weeks. Some productions resumed here and there, and theaters opened around the world for the first time since the pandemic struck.